Here's How To Repurpose Old Wedding Clothes to Create a New Look!
Weddings are an event that a whole bunch of sentiments and traditions mixing together. It a joyful occasions that that requires a lot of management, planning, and not to forget, lot's expenditure coming your way.
However, with all buzz around designer wear and expensive jewelry slowly diminishing with the new normal at-home weddings, people are keeping their weddings minimalistic and traditional.
After all, weddings are sentimental and weddings are there's no better way to express your sentiments then repurposing your wedding clothes or incorporating old weddings clothes to wear on your own wedding day!
Turn your old wedding saree into a gorgeous maxi!
Did you ever indulge in buying a heavy bridal saree to wear at a closed one's weddings or had one gifted to you on your own wedding but find no use of it? You can turn the saree into an ethereal maxi dress that can be repurposed into a newer wedding wear!
Pair an old organza dupatta with a new dress!
Organza dupattas had been a hit during the 80s and 90s weddings. Well guess what? They're back in style! If you're looking to create a more sentimental look for your wedding, incorporate your mother's old organza dupatta and wear it flawlessly on your own occasion!
Work with lace!
Laces and borders are evergreen in fashion! If you want to bring life into your dress, using border or lace from your old wedding wear's dupatta or ghaghras edge is bound to lift your dress's look and allow you to have new formal wear in a budget!
Using an old lace dress as embellishment for clutches!
If you're a crafty person or into DIY decor, then get your fix for the perfect clutch that you can carry into your own wedding or use to gift a loved one. After all, a bag is the bride's essential accessories after her dress!
Transform an old wedding chiffon dupatta into a chic shirt!
Chiffon dupattas are known to have a beautiful and delicate work on it with sequence, pearls and many other intricate embellishments. If you want a unique shirt piece look with a chic flowy design, transforming that chiffon dupatta in a modern and chich kurti is a great idea to flaunt your look!
Reuse jewelry for the perfect sentimental look!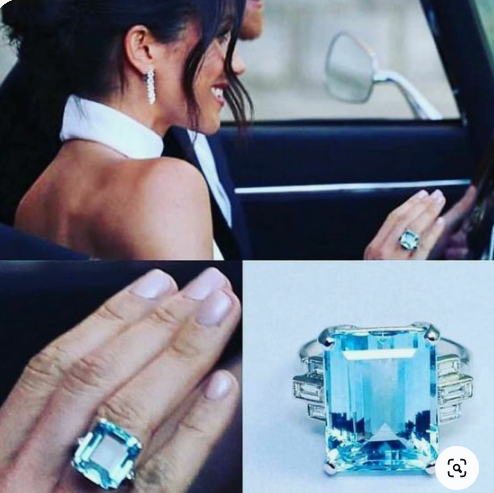 Eventhough there aren't clothes but for many people, jewelries are not just to adorn yourself with, they're an object with many memories and sentiments attached to it. Just like how Prince Harry gifted Meghan Markle his mothers famous Aquamarine ring, you can recreate your look with your mother's or grandmother's jewelry.
Looking for more fashion ideas, tips and hacks? Check Daraz Fashion Week and recreate your favourite look now!