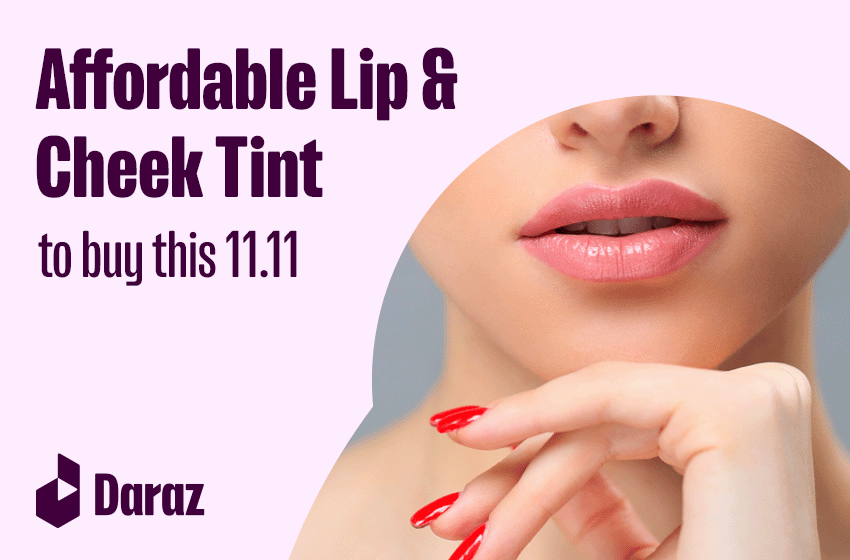 Here's the Most Affordable Lip & Cheek Tint You'll Find in Pakistan!
Lip & Cheek Tints have been in demand lately but one problem with these is that you get very little quantity at a very high price. However, we found the cheapest tint for y'all that can work as a perfect substitute for all the other lip and cheek tints – The Water Candy Lip & Cheek Tint. The good part is, you get good packaging and great quality product. This is by far the most affordable tint you'll find that leaves a very pretty stain on your lips and cheeks.

Here's a detailed review with swatches to give you a better idea of how this tint works.
Packaging
One word, Super Cute!
As the name suggests, the candy tint is a cute pink candy-shaped tube in plastic and it's quite sturdy too! It's travel friendly, and can easily fit into your makeup pouch.
The lip tint comes with a standard doe foot-shaped applicator which is usually found in tints or even liquid lipsticks. The texture is soft, had the perfect size for the wand and the handle, and lets you apply the tint very smoothly.
Texture
This is a water tint which makes the texture very runny. So, it is not thick like lipsticks or lip glosses and if you apply multiple coats, it won't leave the lips clumpy. You can give your lips a gradient look or an overall tint and you can even give a light flush to your cheeks!
The shade name is Watermelon and that's exactly what it smells like however, the smell is not too strong. The shade is a medium red, not too light but not too dark either.
Price & Availability
When we talk about affordability, this lip & cheek tint is the cheapest you'll find. It starts from Rs.150. Yes, that is cheap!! Also, you can easily find these at Daraz in a number of different shades.
Lasting
The Water Candy Lip & Cheek Tint is quite long-lasting. It stays all day long and can sometimes get a little stubborn to remove if you put 2-3 coats together. While applying the tint, you have to be a little quick and careful. If you leave it for a few extra seconds before smudging, it might also leave an impression.
Click on Daraz to buy lip tint and cheek tint!