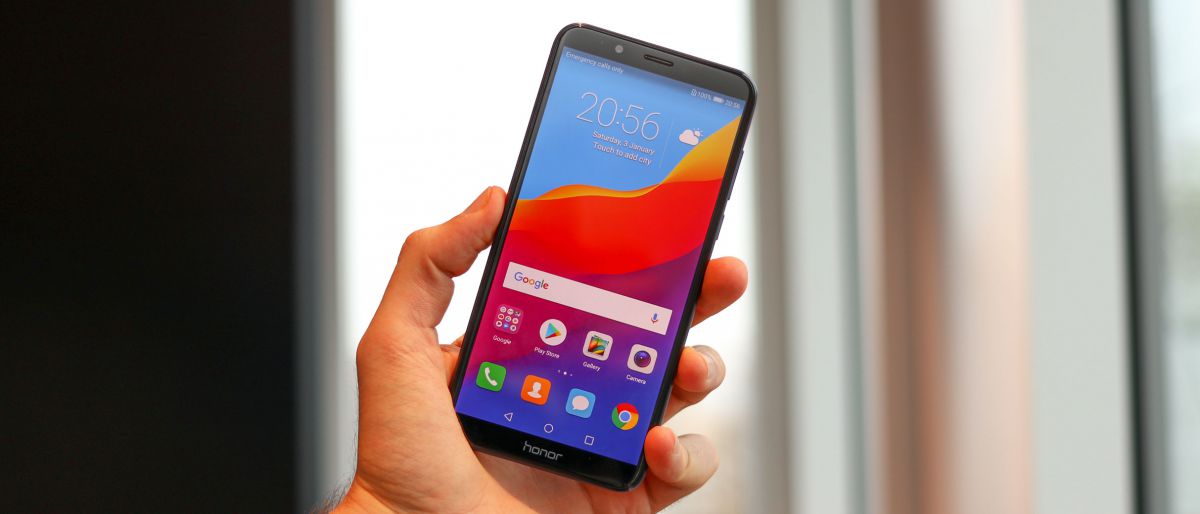 The Honor 7A is an entry-level budget smartphone with a big screen, fingerprint scanner and face unlock. The double biometrics is a really good deal at this price point.
That's not a bad line-up of features for a low cost smartphone, and the 7A replaces the Honor 6A at the bottom of the Chinese firm's handset range
The 7A features a 5.7-inch HD display, Snapdragon 430 chipset, 2GB of RAM, 16GB of storage, microSD slot, 3000mAh battery, 13MP rear camera, 8MP front camera and Android 8 Oreo.
The 16GB of storage could well fill up quickly, but the inclusion of a microSD slot in the SIM card tray allows you to build on the internal space – which is a nice addition on a budget phone.
Meanwhile, on the front of the phone an 8MP camera is joined by Honor's smart soft light LED, giving you a way to improve the lighting of your selfies. This improves the quality of low-light shots, and Honor has identified that most selfies are taken after 8pm, when light is generally harder to come by.
The Honor 7C is a low-cost Android smartphone that's the 'most affordable dual camera phone on the market' and the Huawei smartphones has focused on the camera experience and a design that feels good in the hand.
You'll find a sizable 5.99-inch, 18:9 HD display on the front of the phone, with a Snapdragon 450 chipset, 3GB of RAM and 32GB of storage under the hood.
The Honor 7C also boasts Android 8 Oreo, a microSD slot, 8MP front camera and a 3,000mAh battery. All of that wrapped up in an attractive price tag makes the 7C worth checking out.