Hospital Essentials Every Mom-to-Be MUST Have Before Going to Labor!
The most anticipated day is here and it is completely okay to feel overwhelmed with so many emotions al lat once
Hence it is important that as soon as your expected delivery days become nearer, you plan an Essentials Kit in any handbag so you're prepared even during an emergency!
The last stages of pregnancy can be quite stressful, therefore, it is important you know all about what you're going to experience so you can take action accordingly.
The first signs that women experience as they're going into labor are usually as follows:
Water breaking
Contractions that come during every 20 minutes to 5 minutes interval
Painful cramps in your legs and thighs
Pressure and pain in the back
If you witness all these symptoms then you're going into labor and should visit the hospital as soon as possible!
Since, you can never be sure how long the stay will be at the hospital, you should be stocked up on all the essentials you might need to make your stay as comfortable and stress-free as possible.
Here are all the things every mom-to-be should bring with herself when going to the hospital for delivery:
1) Important Documents:
Your NIC card, hospital reports, insurance card etc should be the first and foremost item on your list in the bag to take to the hospital. Make sure you make a checklist and keep them with you so you don't leave anything behind!
2) Toiletries:
Having toiletries and personal items with you when you're out of your comfort zone is a good way to stay and feel calm. You should keep your toothbrush, hairbrush, deodorant, face wash, lip color face powder, shampoo and moisturizer with you. You gotta look good to feel good!
3) Pillows:
The hospitals might do their best to make you comfortable, however, it is ok to feel restless and out of place. So, to curb the uneasiness, make sure you take a pregnancy aiding pillow with you to help you stay comfortable!
4) Chargers:
Phones are an integral part of our lives now. Especially since you're going through a big event, you never know the video calls and calls that your loved ones are waiting for! So, make you sure you carry charging cables and powerbanks with you.
5) Hygiene Products:
Taking care of your hygiene is the first and foremost thing to look after. Labor isn't something easy and the after results are equally messy, so make sure that you're stocked up hygiene and sanitary products such as maternity pads, wash, and toilet rolls! thick sanitary pads
6) Snacks:
During the labor and post-delivery, you might face an upset stomach or constipation, thus, it is important you keep healthy and rich in fiber snacks with you. Such dry fruits, apples, or oatmeal!
You can even carry a sugar-free candy to keep your mouth from being too dry during labor.
7) Going home outfit:
Don't hesitate to worry about what you're going to wear when you're going back home! Make sure you have kept comfortable and loose clothes you'd wear when you go home with the little bundle of joy!
8) Essentials for your Baby:
Lastly, make sure you bring your newborn baby's supplies that he/she might be needing along. Such as carrier, diapers, clothes!
So, make sure you have your kit ready and have a safe and comfortable delivery!
---
Are you a parent or a parent-to-be? Become a member of Daraz's dFamily and enjoy exclusive discounts and vouchers on baby dress online shopping!
Click on the link below to sign up!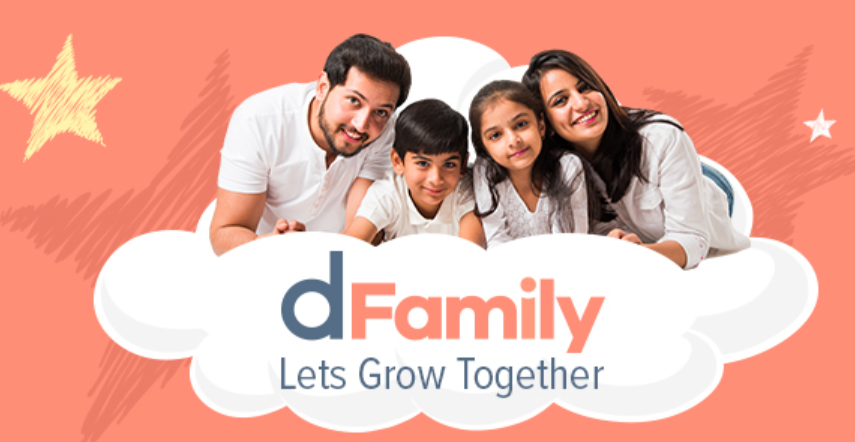 Download the Daraz App now and get daily flash deals and updates!