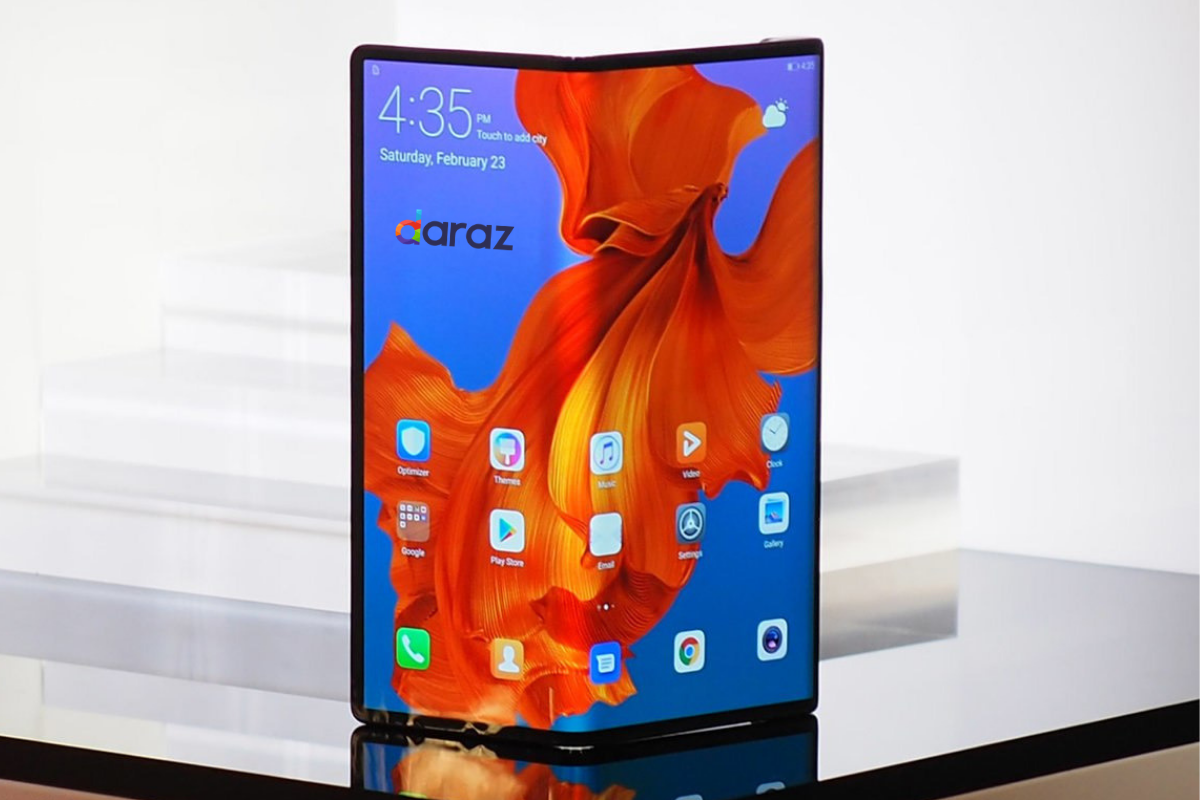 Huawei Mate X Review in Pakistan (with Latest Price)
2019 marked the dawn of foldable phones and everyone wants the slice of innovation for themselves. We've seen big names like Samsung, Xiaomi, Huawei, Oppo, and Motorola flaunt their intuitive designs and flexible promises. Though the technology is fairly new, we have seen some amazing demos come our way, one of them being Huawei Mate X foldable phone by Huawei. Here's a hands-on Review of Huawei foldable smartphones marvel.
Huawei's Mate X Specifications and Features
Let's go through the detailed Huawei Mate X review online. Huawei Mate X foldable smartphone promises the same benefit as other foldable phones, it's a one-handed smartphone and two-handed foldable tablet. Huawei mate x features and specs are outclassed as Huawei Mate x specs have a lot to offer besides its foldable technology.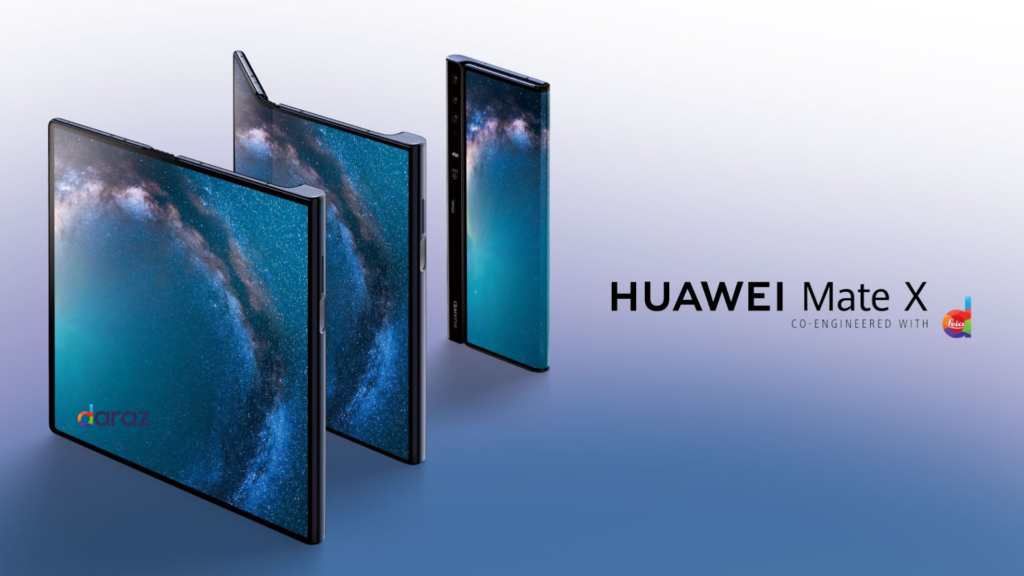 Mate X Design and Display
The first thing that you'll notice about the Huawei Mate X, is that it's ALL screen. Unlike the Galaxy Fold X, where the screen folds like a book, the hinges in the Huawei mate X allows it to be folded outwards, turning an 8-inch tablet into a 6-inch smartphone on either side. It'll definitely feel like you've got the future in the palm of your hands.  It definitely beats the Samsung Galaxy Fold's 4.6-inch external display, competing with 6+ inched screen on either side of the device. The OLED display gets an ovation for the rich, immersive display of 2200 x 2480 pixels at full stretch.  I, personally found the design and the display much better than the Galaxy Fold. It's satisfyingly compact and has a solid feel to it, despite the hinges.
Mate X Performance
The most attractive thing for me, after the screen quality, is that a Kirin 980 (7nm) processor powers the device. Mounted on an Octa-core CPU, it most recent and the most powerful processor introduced for cellular devices, giving its users some major speed and response time. Huawei Mate X has the Android Pie 9.0 installed as a stock firmware and the EMUI, Huawei's standard user interface, that gives the Mate X better AI handling, performance, and speed for your everyday tasks.  You will also find an Infrared sensor in the Mate X which you can use to control synced Home Appliances turning your device into a universal remote control. 8 Gigs of RAM and an internal 512 Gigs of memory, so far, this device is nothing but impressive!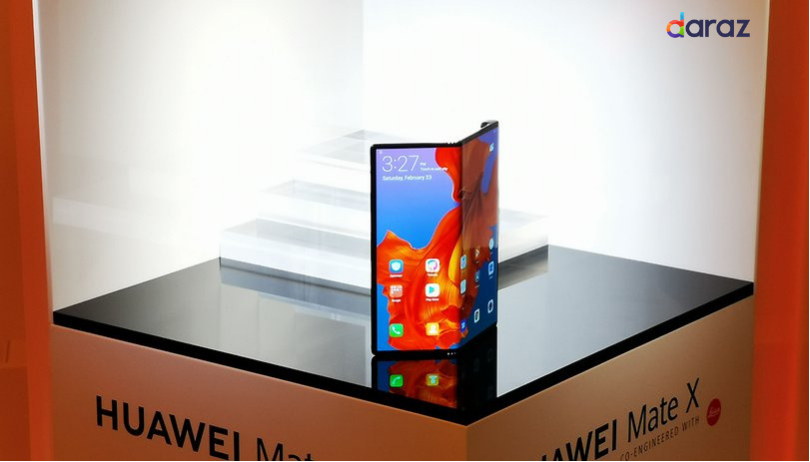 Mate X Camera
The quad camera system is housed to the left of the rear screen, accompanying the power button, fingerprint scanner. and the USB C charger.  The camera is definitely a treat. Leica Optics designed all three lenses; 40 Mega Pixel wide angled, 16 Megapixel ultra wide angled lens and the 12 Megapixel telephoto lens that gives quality zoom to pictures. You're also getting a Time-of-Flight (TOF) camera that is designed for 3D rendering and modeling.  The focal aperture ranges from 1.8 to 2.4, allowing users to make the most out of natural light during the day as well as low-light pictures.  You're not going to find any selfie cameras on the Mate X, but you'll be glad to know that you can get a 40 MP selfie using the main cameras making it one of the best camera phones in the market. A small price to pay for quality, amirite? Besides, you also get to make videos at 2160p@30frames per second. That's something impressive
Do also discover best samsung mobile under 30000
Mate X Battery and 5G Technology
When you have a tablet that can turn into a phone, you have to be cautious about the battery. That's why Huawei has spared no expense in ensuring that Mate X serves the purpose for you. A mammoth 4500mAh Li-ion. Some might still think that 4500 mAh isn't that much. Hence Huawei also equipped the Mate X with Rapid Charging feature that charges the device to 85% in 30 minutes.  Besides this, you're also going to find 5G technology in the Mate X. 5G speeds is a big talking point for Huawei mobile phones, claiming that the Mate X will download content four times faster than the current 4G connection, so about 1GB in 3 seconds.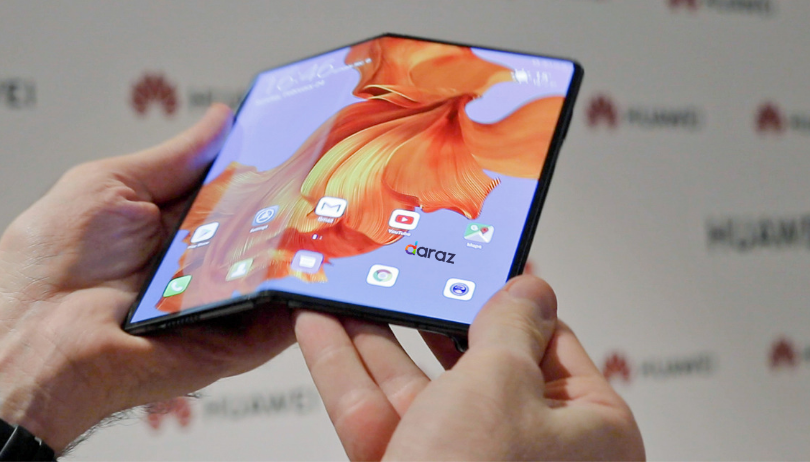 Huawei Mate X Pricing
Though, Huawei phones are one of the most popular phones and always sells like digital hotcakes. Huawei's Mate series has proven to be one of the most affordable flagship series and most of the people expect the same from this Huawei's foldable smartphone. Currently, Mate X is priced to be USD $2370 in the US market and Huawei's Mate X price in Pakistan is to be expected around Rs. 369,999. Huawei Mate X release date in Pakistan is not yet announced yet but it is expected that Huawei Mate X release date in Pakistan is to be around the 2nd quarter of 2019. This price tag of Huawei's Mate X seems to be the highest ever for a smartphone device in the Pakistani mobile market. But Mate X being a foldable smartphone and having 5G mobile technology makes it quite unique and innovative compared other flagship cellphones being currently launched in the market. Good news is that there are some other foldable smartphone devices that are launched or in the phase of being launched soon by Samsung, Xiaomi, Motorola, Oppo, Google, Apple, TCL, and ZTE. So, in terms of foldable phone pricing and choices, we will have a lot of options to choose from.
Final Verdict on Huawei's Mate X
Phones aren't just specs. They're physical things we constantly hold and carry close. Their designs can elicit strong reactions of love and hate as well. For me, I love the concept of the foldable phone, as it's a stepping stone to uncovering newer technologies. The Mate X for me, definitely takes the cake, against Samsung Galaxy Fold in many different specifications. From the screen design to larger battery capacity, higher camera quality, speed as well as 5G technology, I'd pay a few hundred dollars over the Galaxy Fold just to get my hands on the Mate X. It's a phone that will surely revolutionize the way we use smartphones and devices. I've said enough though, how about you check the spec-chart to decide for yourself?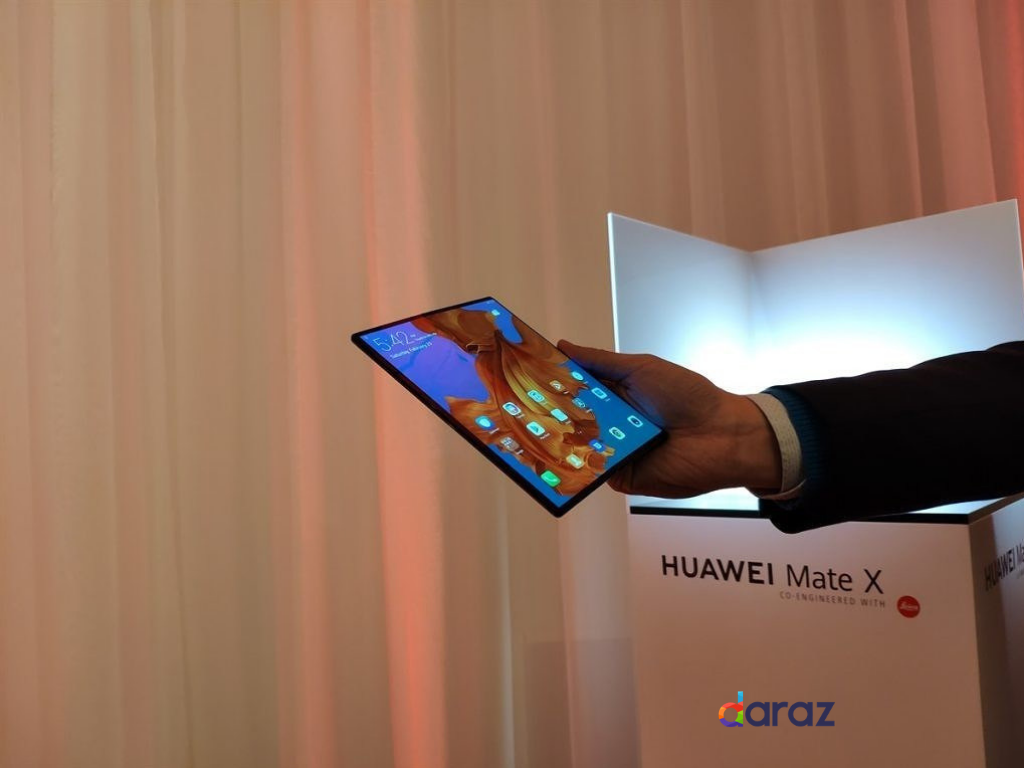 Huawei Mate X Specs Chart
Some of the core Huawei Mate X foldable specifications and features are listed below:
Display
6.6-inch front screen (when closed), 19.5:9, 2480 x 1148
6.38-inch rear screen (when closed), 25:9, 2480 x 892
8-inch full view screen, 8:7.1, 2480 x 2200
SoC
HiSilicon Kirin 980
GPU
Arm Mali-G76 MP10
RAM
8GB
Storage
512GB
Cameras
Leica triple camera
+ 1 TOF camera
Battery
4,500mAh dual batteries
55W SuperCharge charging
Sensors
Side-mounted fingerprint sensor
Network
4.6Gbps 5G
Software
EMUI
Colors
Interstellar Blue