Hands-on Review and Unboxing of the i-Life Zed all-in-one Portable PC!
The i-life Zed PC is turning heads everywhere in Pakistan for providing you with the best specifications without breaking your wallet! Its an all-in-one portable computer that handles all your tasks.
From providing you with an all-rounder experience from easy access to entertainment with multimedia features to keeping you up to date with your work-from-home tasks. With its lightweight and easy portability, it is the next best thing in the market.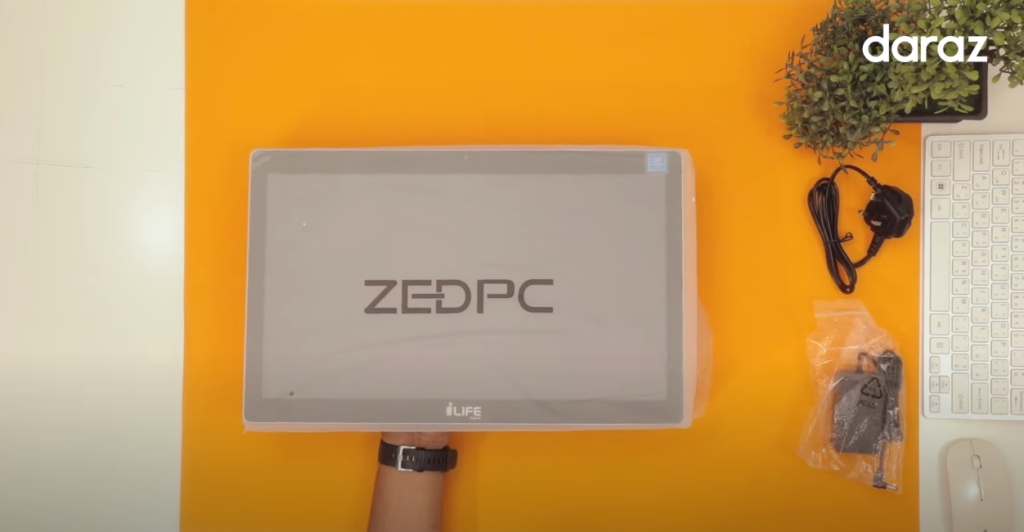 For a budget device, the Zeb PC features top of the notch specs and a stylish design that holds on a swivelling hinge, making it easy to rest and turn to any angle you find comfortable. The hinge also can be used to carry the device around easily.
Moreover, you get a wireless keyboard and mouse with the device making it convenient for you to use it for more feasibility and quick typing and editing.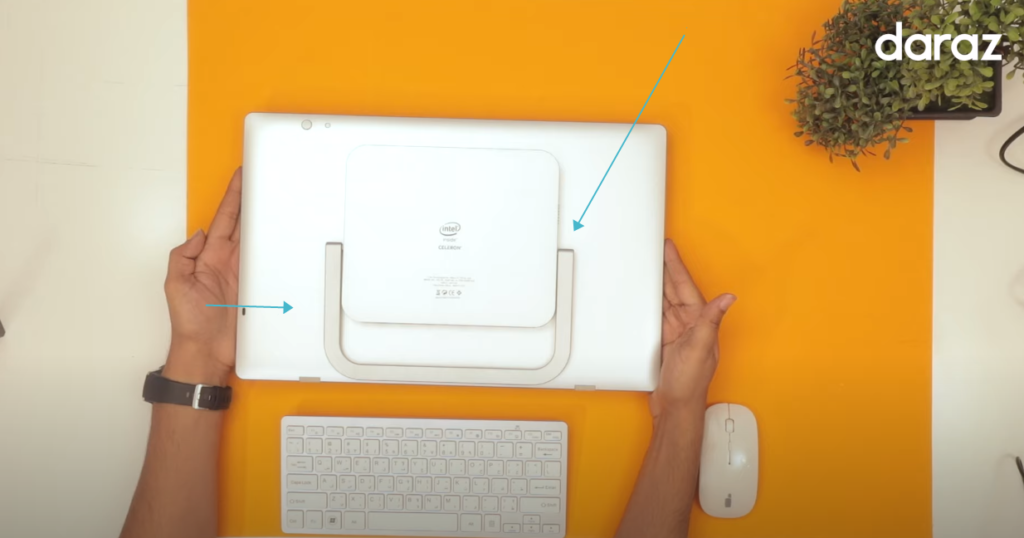 i-Life Zed PC Specs and Review
If you're wondering if the i-Life Zed PC is worth buying and sceptical about its performance then these specifications might change your mind for the better!
i-Life Zed All in One PC Specifications:
▪ Windows 10 Home
▪ Intel® Celeron N3350CPU
▪ Intel® HD Graphics 500, 1.1-2.4 GHz CPU
▪ Current Capacity 2500 MaH,7.4V
▪ Internal Memory Size 32 GB/ 3GB RAM – Memory Card up to 64 GB
▪ 17.3 Inch 1600*900 TN Screen
▪ Battery 2500 mAh
▪ Front Camera2MInterface
▪ Wi-Fi WLAN 802.11 b/g/n, Bluetooth 4.0
The Zed PC has a responsive touchscreen, an incredible 1600 x 900 resolution. It's also powered by Windows 10 and an Apollo Lake CPU, AKA Intel Celeron. Now accessible for two USB 2.0, one USB 3.0, microSD and 3.5mm audio.
You can experience updated software with the device operating on Windows 10. Even though you don't get a full-HD display on this device with a resolution of only 1366 x 768, it is still bright enough for a dynamic and HC display. Along with that the touch screen is smooth and responds without a lag with frequent swipes.
You get a meagre 2500mAh battery on the i-Life Zed PC which might run out quickly after a few hours of usage which can disrupt the flow of usage so make sure to always have a backup battery or a charger along with you to not miss out or lose your work.
Another limitation of this gadget is the storage space it offers. Although for a tablet perspective, the 3GB RAM storage is fairly decent, but, with more heavy software it can be a tad bit disappointed but with 32GB storage that is expandable to 64GB with a memory card, you can make do with the basics and storing your favourite movies too.
So with all the specs it has to offer, it is definitely worth buying. The laptop doesn't heat up that quickly and is user friendly with a really good feel to it. Watching movies or doing homework, this is definitely a bargain at the price.
Check out the official flagship store for i-Life on Daraz to explore more discounts and promotions!
---
Download the Daraz App now!