If Black Is Your Happy Color, You'll LOVE This Buying Guide!
Once you've gone black, you can never go back
Black is literally the classiest and the most empowering colour there could be. If you're fond of black, I'm sure your personality will be hands down mysterious, edgy, but on the inside, you're totally a fun and adventurous person!
If you're a person who's OBSESSED with the colour black, then you know black isn't just a colour, it's a lifestyle!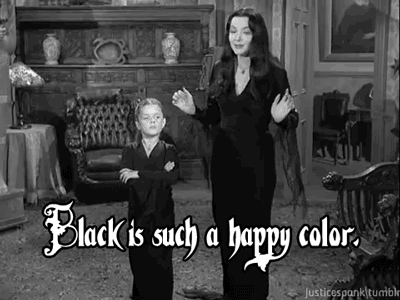 If you live, breathe and wear black, you need to check these product buying guide designed especially for people who are obsessed with black..I mean, one can NEVER have enough black things in their life!
Hoodies and Sweatshirts
Sweatshirts and hoodies in black are the basics and must have! You're bound to feel warm and cozy and look incredibly good
Black Kurtas
Don't let your desi side fade, black is literally the best and most popular kurta colour!
Women's Shoes
..I mean, class will never end with black shoes. EVERYONE needs a pair!
Men's Shoes
Men, we know you need that extra black shoes
Jewellery
Black jewelry is always a good option when you're not sure with what would look good
Beads Bracelet For Men
Beaded bracelets have been popular lately, and when it's black, men know best to get their hands on them for sure!
Bags
With the all these amazing products in black, I am sure you need something to carry them in, am I right? These black bags are essential and look amazing!
Black Candle
No one can forget about room decor when it comes assorting colour products, this candle in black is super rare and would look amazing!
Black Polaroid Camera
If you're looking to treat yourself or give someone special who loves black a gift they're gonna absolutely love this Black Polaroid Camera
Bathroom Set
Are you ready to be "All black everything" with this classy matte black bathroom set?
Wall Decor
If you could, I know you would paint your walls black..but you can also use these Vinyl stickers and frames to get by!
Black Mugs
Of course, in the end, everyone needs a mug to enjoy their coffee and tea in. So, don't let your favourite colour be behind in this. Get a black thermal mug!