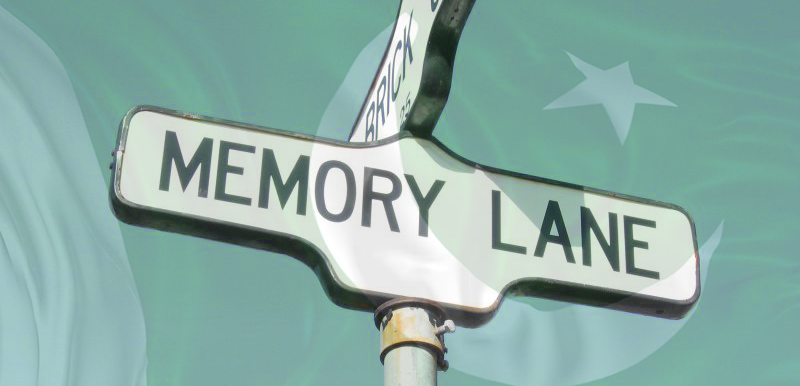 Independence Day Memories from the 90's
Reminiscing the time, when the Independence Day joy wasn't about uploading new profile pictures and patriotic tweets, takes us on a trip down the memory lane when it was all decorations, festivities and tiny hearts filled with valor and pride. Let's recall some of those joyous moments.
School Celebrations
Back in the day, Independence Day excitement had us all waking up early for celebrations at school. With a variety of patriotic speeches, chants & cheers, plays, cultural dress ups & military uniforms, it was one of those days everyone looked forward to, soaring with high spirits and patriotism.

Overloaded with Jhandian
Preparing for the 14th of August, the entire neighborhood was decorated with jhandian of all shapes and sizes, with every family member from Dada Abbu to Chintoo coming together and decorating their house to make it stand out from the rest. From being messy by making 'Layi' out of Atta (Flour) & water for sticking jhandian, to hanging around in other neighborhoods in search of the largest flag, we took pride in making the day special.

Oh-So-Patriotic Outfit!

The day was all glory for us as we got excited to head towards those mini stalls and shops to get the perfect green & white outfit, combined with a flag, and finally a badge (especially the one with blinking led lights) that you put right on your chest and close to your heart to complete the patriotic look of the day!

Tunes of the Patriots

And Finally, the day never felt complete without those Mili Naghmay which rejuvenated our passion for our beloved nation. And boy, did we love to sing them! 'Jeevay, jeevay, jeevay Pakistaaaan!', hear those lyrics in your head?
There might be loads of other nostalgic memories from Jashn-e-Azaadi. Well, we can only wish to have a time machine to experience all the enthusiasm that surrounded that magical era. (Not that anyone's stopping us to relive those great days again).