Apple iPhone 15 Price, Features in Pakistan 2023
In the ever-evolving landscape of smartphones, Apple has consistently remained a pioneer, pushing the boundaries of innovation and technology. The much-anticipated iPhone 15 has now landed in Pakistan, promising an array of groundbreaking features that redefine what a smartphone can do. This article delves into the captivating world of the iPhone 15 Price in Pakistan, exploring its features, specifications, and most importantly, its price in Pakistan.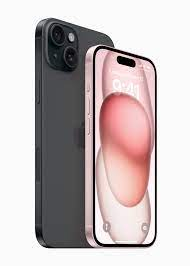 1. iPhone 15 Price in Pakistan
In Pakistan, the iPhone 15 offers a range of configurations to cater to different user preferences. Here's a breakdown of the prices for each variant:
| Model | Storage Capacity | Price in Pakistan (PKR) |
| --- | --- | --- |
| iPhone 15 (Base) | 128GB | ₨ 289,999 |
| iPhone 15 Pro | 256GB | ₨ 319,999 |
| iPhone 15 Pro Max | 512GB | ₨ 429,999 |
2. Technological Advancements
The iPhone 15 stands as a testament to Apple's commitment to technological excellence. From its stunning design to its powerful internals, the device seamlessly integrates hardware and software for a superior user experience.
3. Spectacular Display and Design
The iPhone 15 boasts a mesmerizing Super Retina XDR display that immerses users in a world of vibrant colors and sharp contrasts. With a resolution that pushes the boundaries of visual quality, this device is a treat for multimedia enthusiasts and avid gamers alike.
4. Powerhouse Performance
Under the hood, the iPhone 15 is powered by Apple's latest A16 Bionic chip. This powerhouse ensures smooth multitasking, lightning-fast app launches, and an overall seamless performance. Whether you're editing videos, playing graphics-intensive games, or simply browsing the web, the iPhone 15 delivers with unparalleled efficiency.
5. Camera Innovation Redefined
Apple has consistently set new benchmarks in smartphone photography, and the iPhone 15 is no exception. Equipped with an advanced triple-camera system, including a wide, ultra-wide, and telephoto lens, capturing professional-grade photos and videos has never been easier. The device's low-light capabilities and AI-driven enhancements further elevate the photography experience.
6. Cutting-Edge Features
From 5G connectivity for lightning-fast downloads and streaming to an in-display Touch ID for added security and convenience, the iPhone 15 brings a host of cutting-edge features to the table. Additionally, its compatibility with the latest iOS updates ensures access to a wealth of new functionalities and improvements.
7. Making Innovation Accessible
While the iPhone 15's prices reflect its cutting-edge technology, Apple also offers trade-in options and installment plans through authorized retailers, making this innovation more accessible to a wider audience.
Conclusion
The iPhone 15 is more than just a smartphone; it's a gateway to the future. With its unparalleled performance, stunning design, and innovative features, it sets a new standard for what a smartphone can achieve. While the iPhone 15's price in Pakistan reflects its technological excellence, it also paves the way for a new era of connectivity, creativity, and convenience. As Apple enthusiasts and tech aficionados embrace this masterpiece, it's clear that the iPhone 15 is not just a device, but a symbol of Apple's unwavering commitment to pushing the boundaries of innovation. Shop Daraz!
Also Read: Setting Spray | Juicer Blenders | Office Chairs | Rado Watches | Study Table | Best Generators | Mobile Covers | Luggage Bags | Philips Air Fryers | Pampers in Pakistan | Pak Fan | Super Asia Washing Machine | PlayStation in Pakistan | Pedestal Fans | Best Inverter UPS in Pakistan | Best Electric Geyser in Pakistan | Best Refrigerator in Pakistan | Best UPS Battery in Pakistan | Car Batteries in Pakistan | How to Buy Refrigerator on Installments in Pakistan | Portable AC in Pakistan | Haier Washing Machine