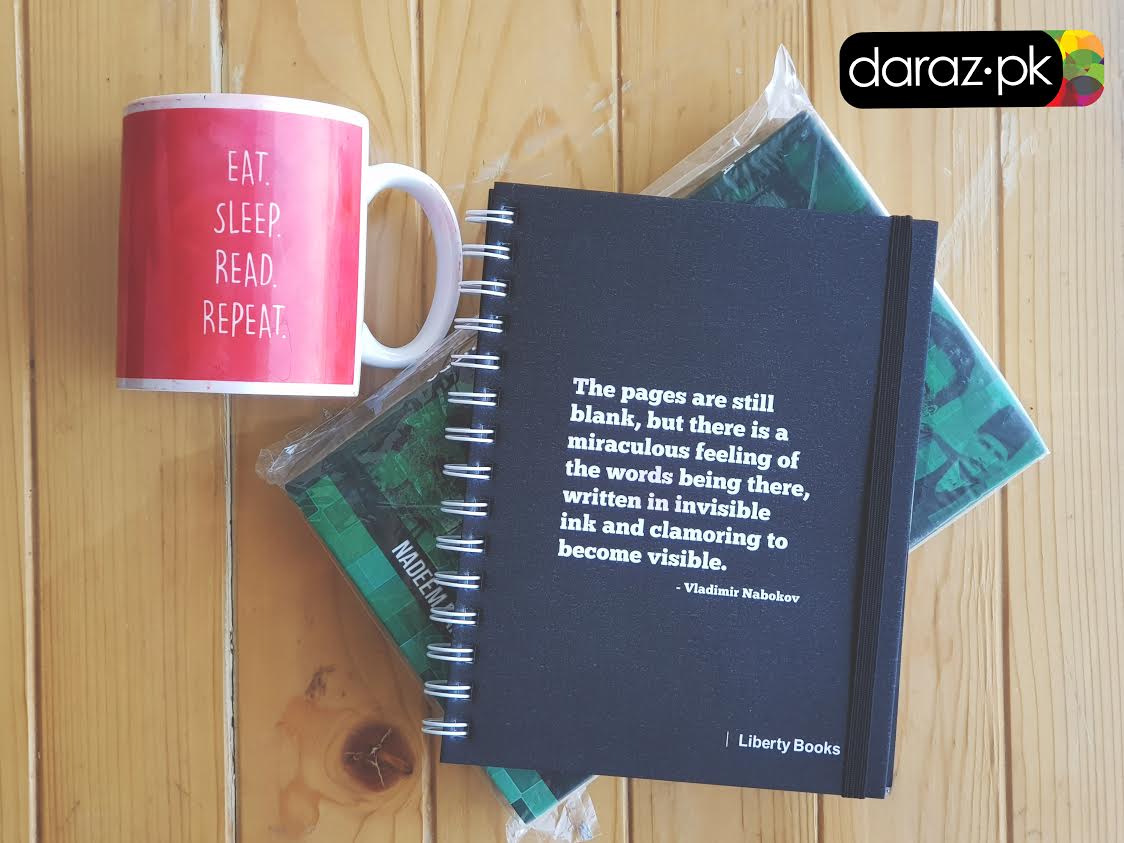 Liberty Books Continue the Story Contest
Liberty Books is giving away 3 awesome gift-sets to folks who can best continue the story below, using a sentence from a novel of their choice.
The PRIZE:
A mug, a diary, and a title from one of Pakistan's preeminent author-journalists. We'd tell you who exactly but where's the fun in that?
The CONTEST:
We'll start a story. You have to continue it in the comment section below, using a sentence from a novel of your choice. Only comments posted to the Daraz Life blog will be admitted into the competition.
Continue the Story (using one sentence from a previously published novel): 
I write this sitting in the kitchen sink.      
The story belongs to you now. Good luck. And happy reading!