Local Beverages You Have Got To Try
Being a foodie-nation, Pakistan is famous for some unorthodox but mouth-watering flavors. Having a mixture of different cultures and heritage, the food here has also taken inspiration from all around the world. Here are a some of the desi beverages that you should definitely try when in Pakistan.
Sattu
Why choose carbonated calories when you can get a blend of Barley seeds, water/milk and sugar instead? This Punjabi-Oriented drink will definitely cool your jets if not give you a spiced up zesty after-taste. Just ask our good friend, Boromir.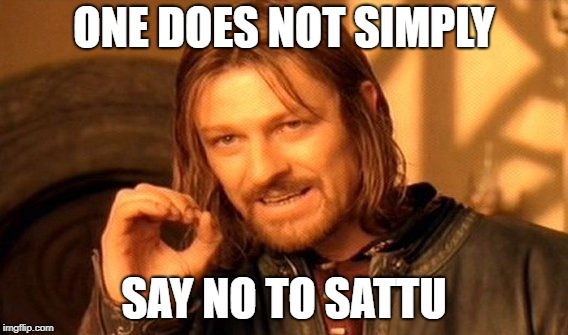 Khubani ka Juice (Apricot Juice)
Forget Apples, a glass of Khubani/Apricot juice a day, really keeps the doctor away.  From being rich in Vitamin C to keeping bones strong, heart healthy and fight anemia, this drink from the Up North is more than just an extravagant refreshment, it's an all-natural life insurance policy.
Doodh Soda
Never expected Nature and Man to go hand in hand like Doodh Soda does. And never has a drink been this easy to make. All you need is a carbonated drink, a glass of milk and some ice to send your taste buds to another dimension.
Rabri Doodh
This creamy traditional drink prepared with a blend of Khoya, Cream, Crushed Ice, Vermicelli and almonds is bound to give your taste buds a run for their money. With so many ingredients, it's also considered a wholesome meal itself for people who don't like oil or spices in the summer. Mel Gibson knows what's up!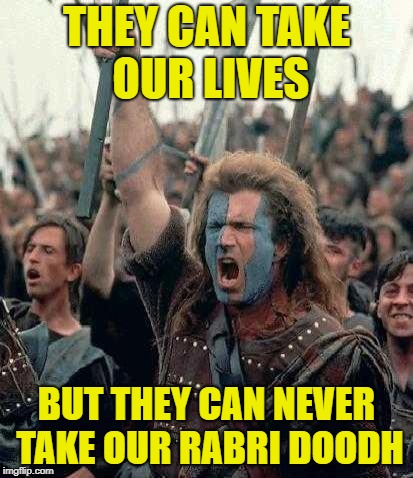 Thaadal
If you're looking for an instant cool off, Thaadal is the drink for you. Prepared with char magaz, dry fruits, poppy seeds and pepper, this drink is used by the Pehlwaans of Pakistan. You might recognize it by its alias ,Thandai.
Gannay Ka Juice (Sugarcane Juice)
The best thing about Gannay Ka Juice after it's sweetness, is the fact that this is the National Drink of Pakistan. Known for quenching your thirst as well as revitalizing your electrolytes, this drink also has amazing anti-aging benefits. Talk about finding the Fountain of Youth. Sindhi Summers seem incomplete without it.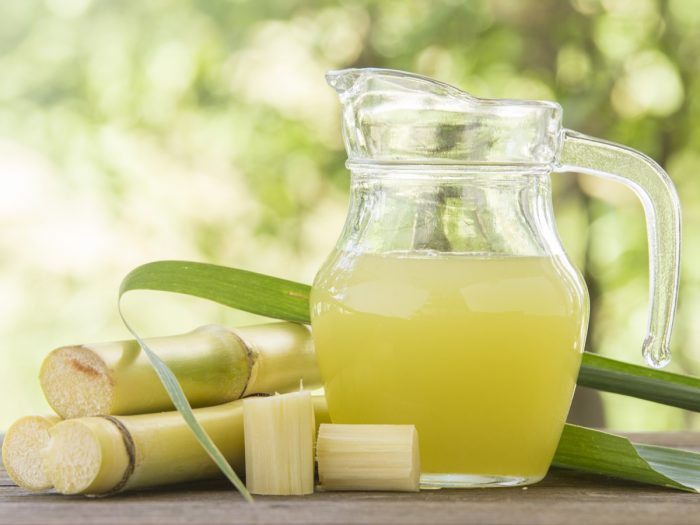 Last but not the least – Kashmiri Chai
You can't call yourself a Pakistani, if you haven't tried this treat yet. This gulabi chai, made from tea leaves only native to Kashmir, is too luxurious to resist. And with its rich aroma and spiced up taste, it's the perfect pick-me-up on a cold day.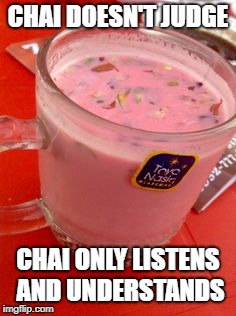 Note that I haven't included Lassi or Limo-Pani. That's because their likes are available everywhere, across the globe. Some of these mentioned drinks are seasonal and you might not find them everywhere. But given the opportunity to try, you'll develop a whole new appreciation for the subcontinental refreshments.