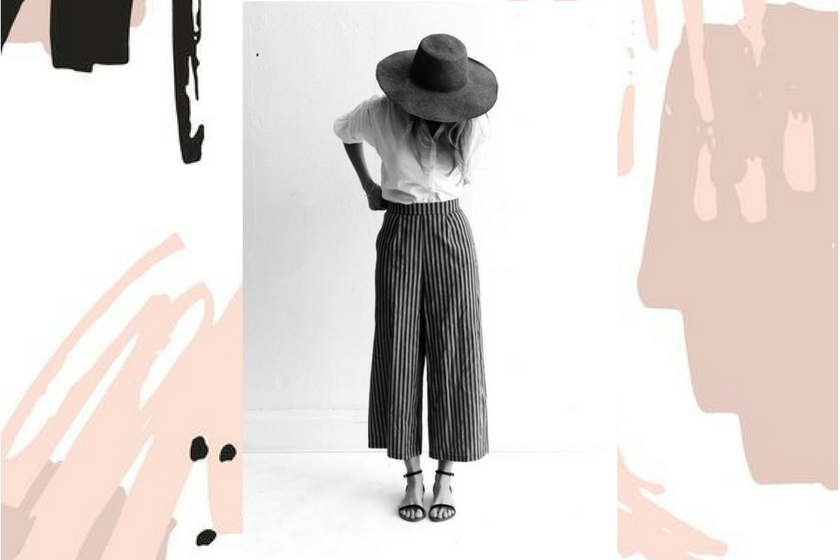 Look Effortlessly Chic In Wide Leg Pants
Skinny jeans have held the court for years now, but there's something so effortlessly chic about wide-leg pants. Add a little more drama to your wardrobe with the ever-so-classy palazzo pants.
These versatile fashion must-haves are suitable for all age groups and body types, trick lies in finding a pair that suits you best – be it pleated, flowy or a little tapered.
When we say suitable for all body types, we really mean it. The clean, streamlined silhouette of palazzo pants makes a person look leaner and taller – it sure is the sartorial answer for short and chubby girls.
Another option you might want to look into is the ever-so-hip boot leg jeans. Not only do they they add flare to your overall look but are perfect to wear with boots or high heels! 
Plain wide-leg pants look incredibly stylish but it's always fun to be a little dramatic by adding some print to your lowers. In very little time, printed pants have established themselves as style staples for all women. If too much print isn't your thing, you can try out the trend with something subtle, like small polka dots or pretty florals with a muted top. And if prints don't intimidate you, here is your chance to go wild with mixing prints and head-to-toe matching of prints to hit a high fashion note.