First Look at Maahru Rangon Mein Vol.02: the Epitome of Grace & Style!
Waiting for the new Maahru collection to come out? Well, no more! The all new unstitched lawn collection by Maahru is soon being launched! Rangon Mein Vol. 02 is all about being on top of your ethnic fashion game with it's unique and graceful designs.
The Rangon Mein Collection by Maahru is one-of-a-kind lawn collection that features the best cuts and designs by Maahru. Inspired by the colors of nature and the freedom of mountains, every color combination and design in this collection is carefully thought out to bring out a unique aspect. The vivid colors symbolize warmth and happiness – a feeling of completeness that only the presence of colors can bring to one's life.
The all new Maahru Rangon Mein Vol.02 is an unstitched printed lawn collection that is meant to be styled in elegant evenings and dinner parties. The colors, the patterns, the cuts, the intricacies – all of it have been keenly put together to give a unique character to each Maahru piece.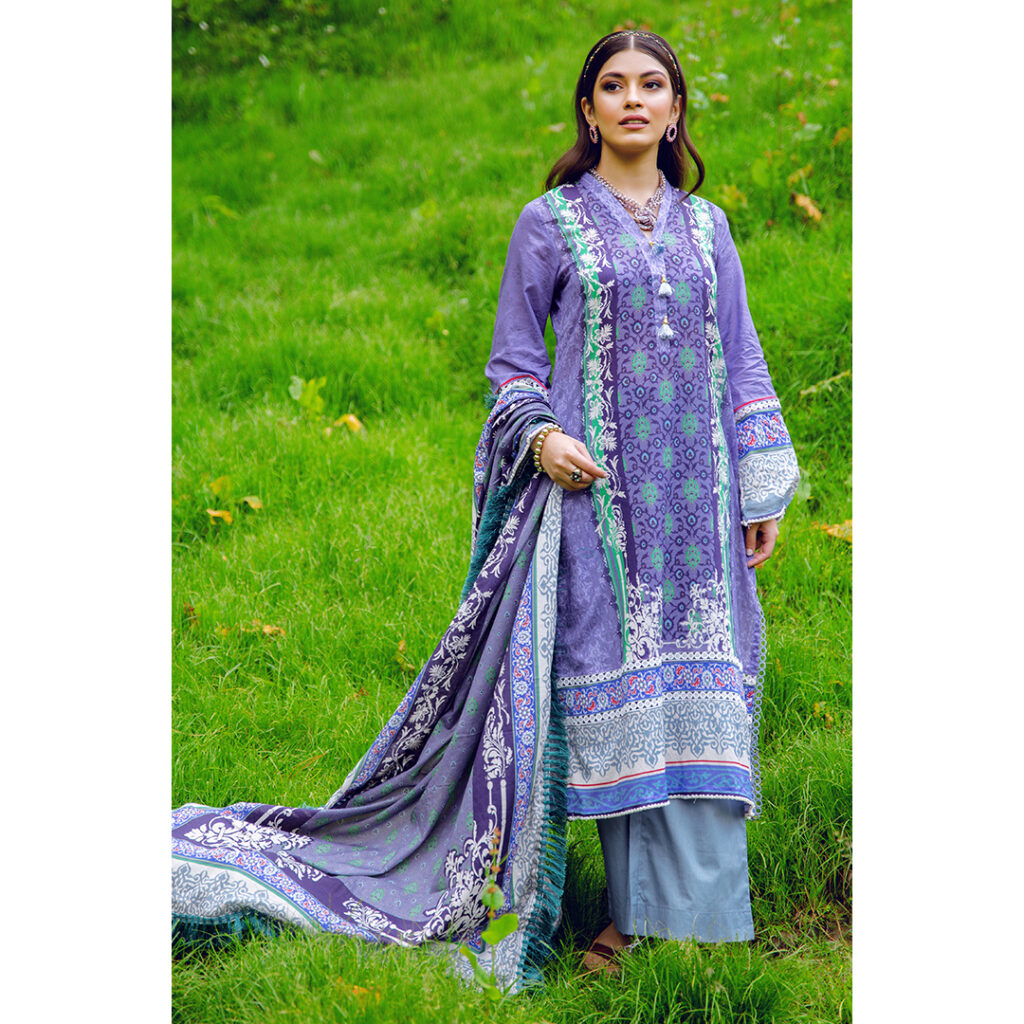 حسیں وادیوں میں سراپا قدرت کے رنگ
خوشیوں کی ہر ادا ہر امنگ رنگوں کے سنگ
شخصیت کا آئینہ دار رنگوں کا انتخاب
آئے پُرکشش نظر
جس سمت ہو تیرا گزر
رنگوں کے قوس و قزح بنے خوشیاں سمیٹنے کا ذریعہ
رنگ نظروں میں
خوشیاں رنگوں میں
---
The Best Picks from Maahru Rangon Mein Vol.02
This unique piece, called Mystique Garden, is a perfect example of what the Rangon Mein Vol.02 signifies – warmth and happiness. The vibrant colors used here reflect decency and style in a perfect combination, giving you confidence wherever you go! The beauty of Mystique Garden lies particularly in the fact that it goes brilliantly with both day and night gatherings!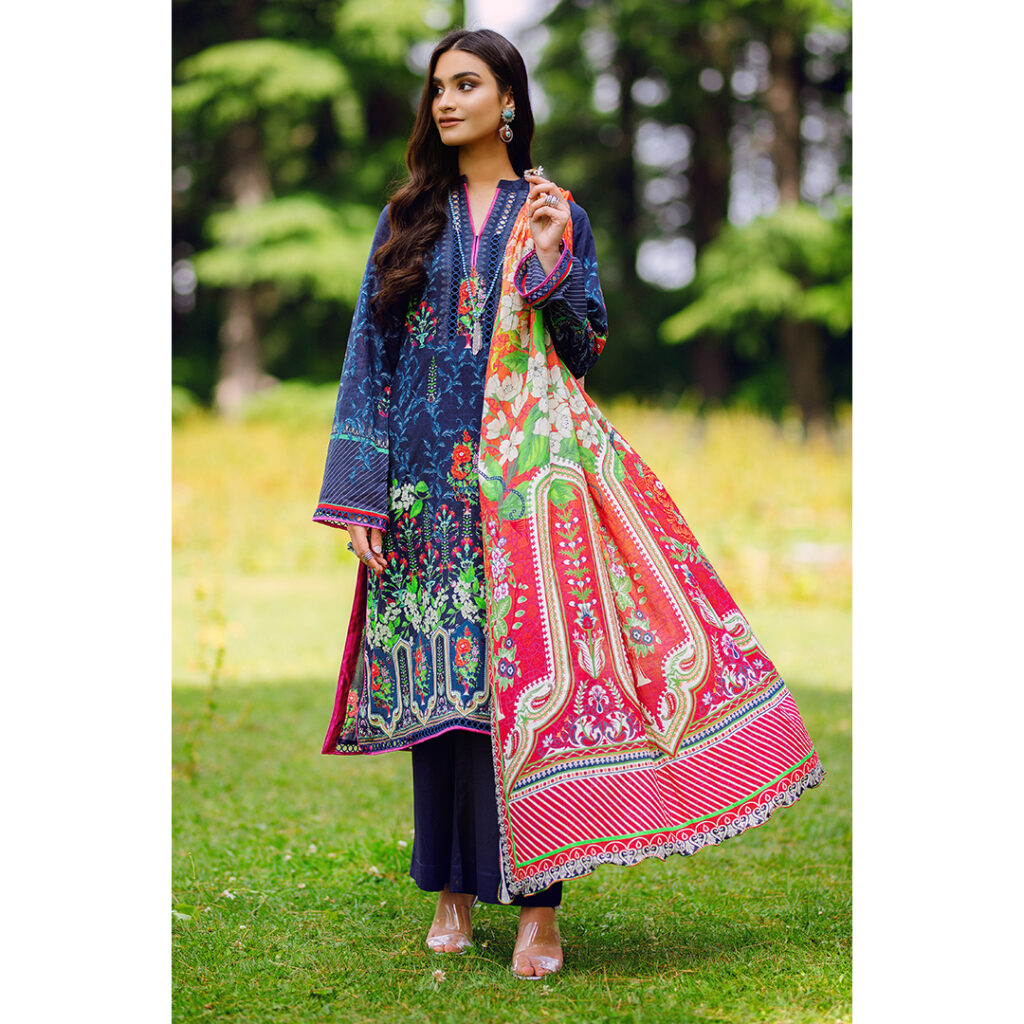 This dress called Ametrine Grace is a beautiful shade with hints of color throughout takes you to a completely different level of sophistication. Elegance pours from every detail in this fabulous outfit and is perfect for just about any hangout.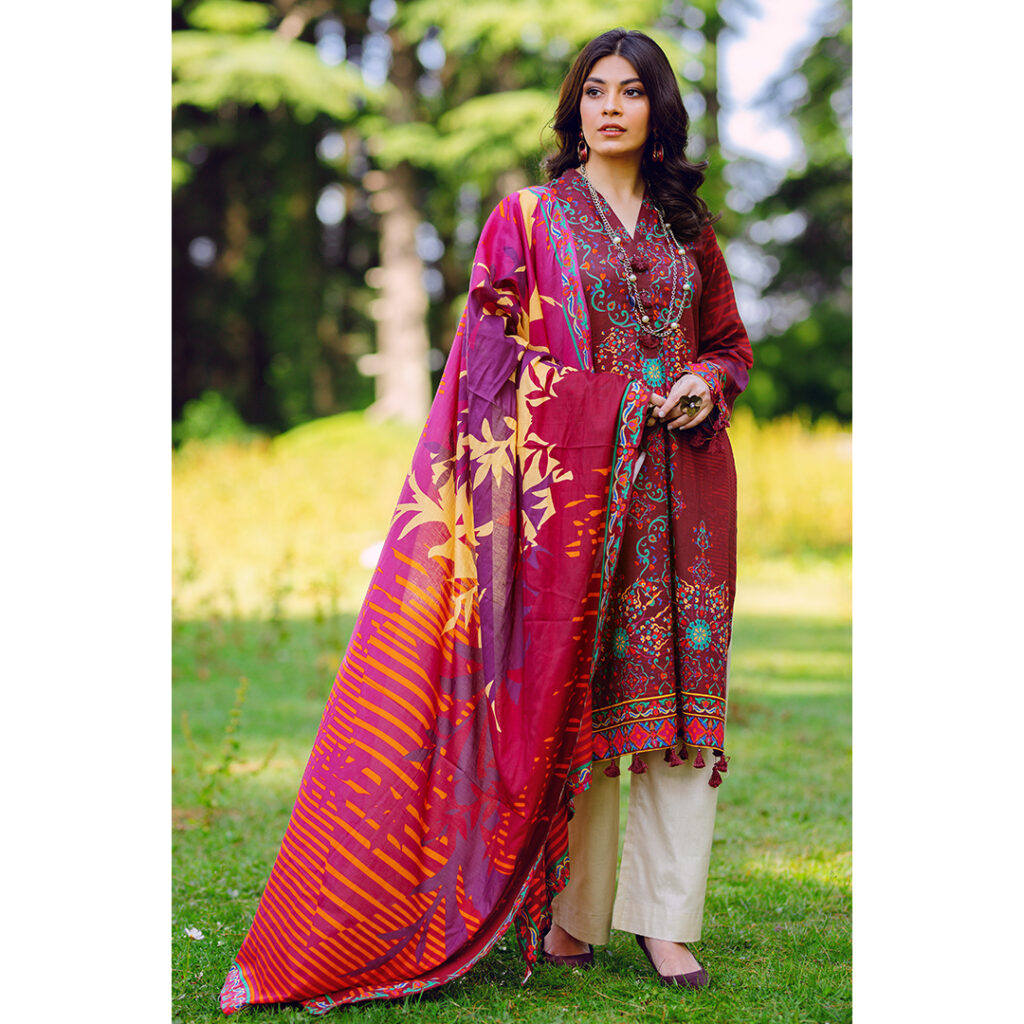 Rangon Mein Vol.02 is all about bringing the best of colors and designs together in their latest collection. This particular piece, called the Vermillion Bliss shows sophistication with its light tones that's given a stronger personality with the darker hues. More suited to events of the day, this 3-piece suit by Maahru is a class apart.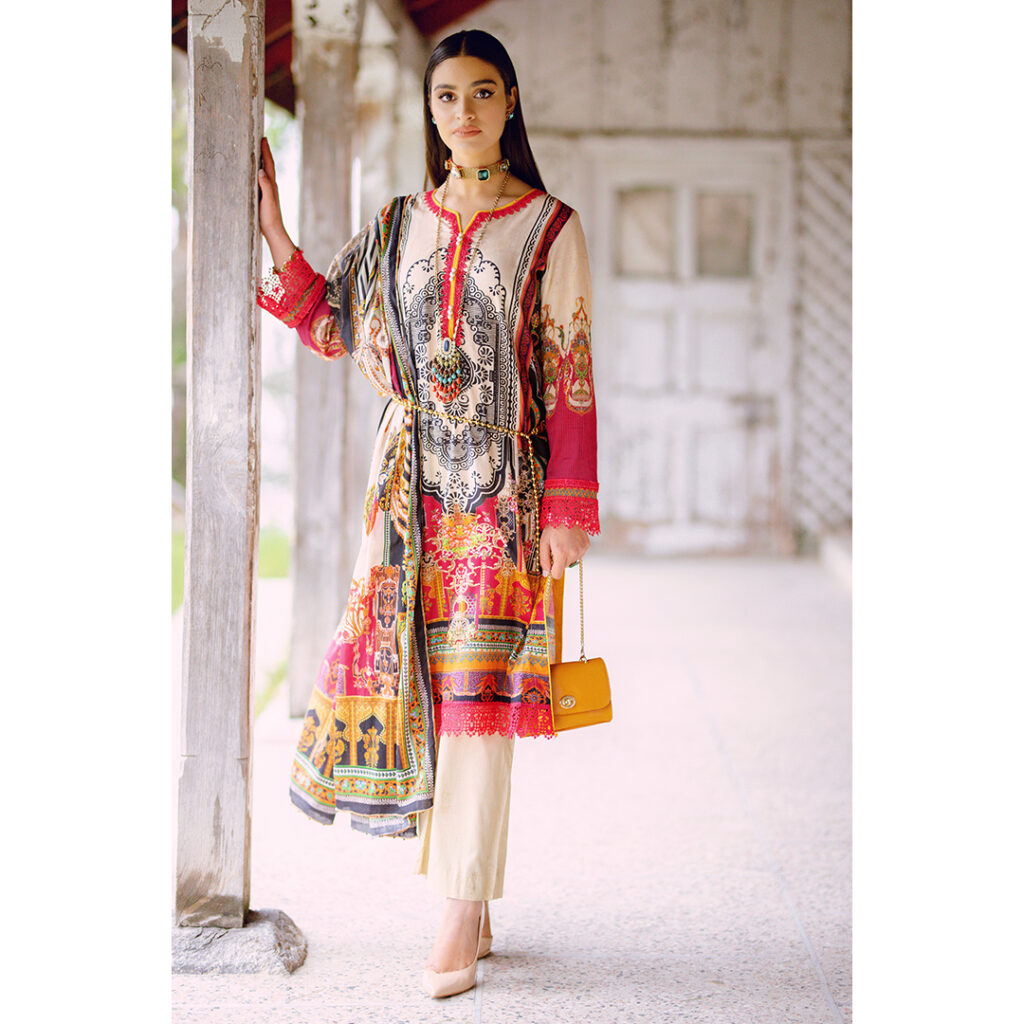 There's something royal about the color black – and this three piece Maahru suit is everything majestic put together on fabric with hints of color here and there. One would consider it a perfect wear for formal settings, bringing you to an instant spotlight!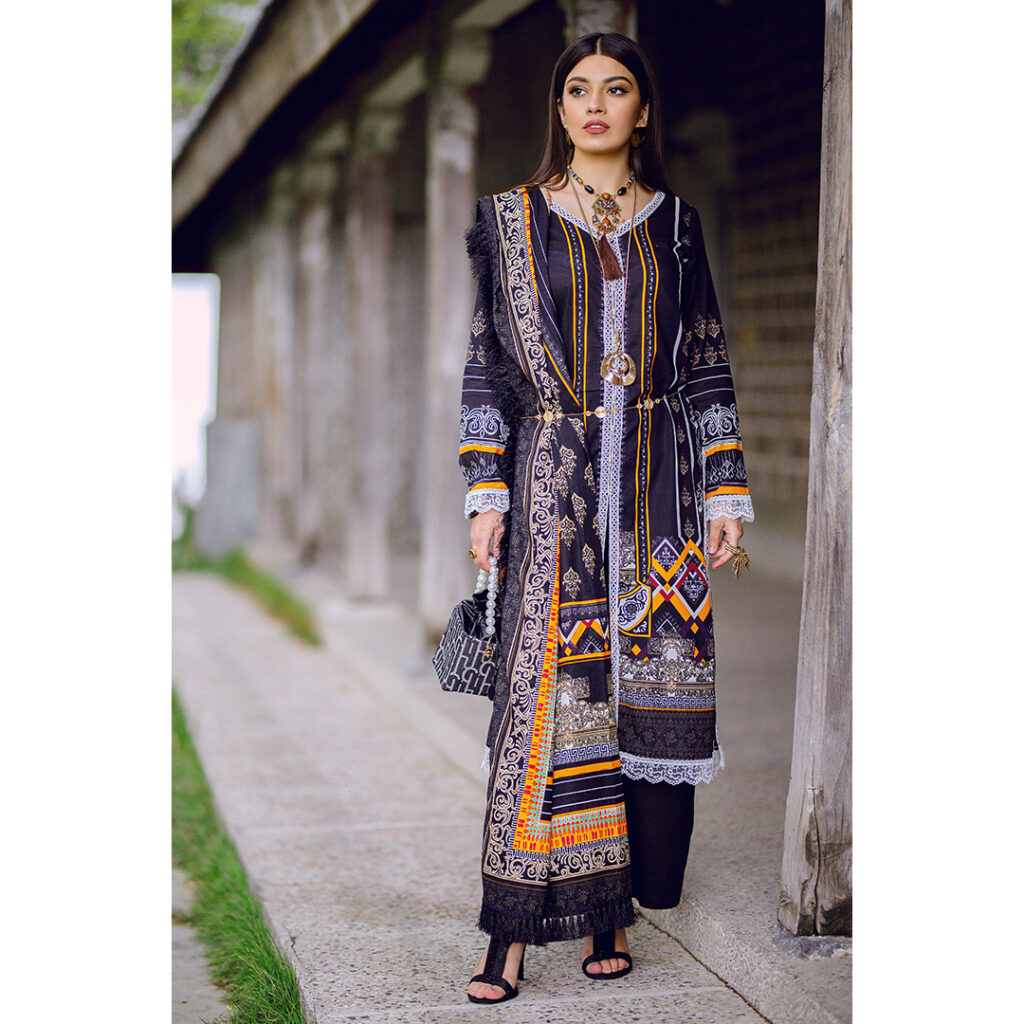 Bask in the glory of this bright Maahru piece! It's particularly great for chirpy personalities who like their outfits as bright as their energies! With splashes of bright colors, you could wear this dress to a casual hangout or a semi-formal gathering.
---
Get your all new piece from Maahru Rangon Mein Vol.02 exclusively from Daraz! Also check out:  Beechtree sale 2021 lawn collection |  baby frock designs 2021 | Eid Trending Dresses 2022