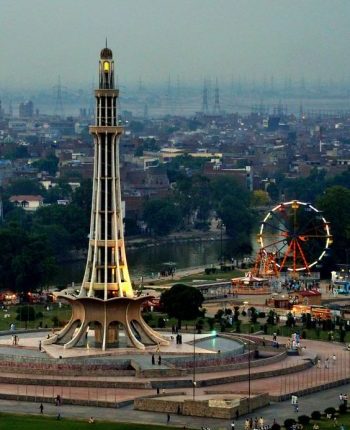 How To Make The Most Of This 14th August
14th August is a day of colors, celebration and some real passion for Azadi. No one can deny the importance of this auspicious event which is celebrated annually to mark the independence of Pakistan from British rule. Pakistanis around the globe celebrate independence day to showcase their love for Pakistan and promote national unity. There are a variety of typical ways to celebrate Pakistan such as dressing up in green and white, putting up the Pakistan flag, visiting national monuments and meeting up with friends and family. Here is a list of things you can do to make the most of this independence day.
Start your day with the traditional holiday breakfast of delicious halwa puri and some rich creamy chai with your friends and family. Make sure to enjoy the monsoon weather by choosing to sit along the roadside to experience the patriotic energy in the air and the Pakistani jhandas everywhere.
Take some time in the afternoon to check out some interesting events such as talks, workshops, debates, dramas and musical concerts which are centered around Pakistan's riveting history and culture.
Go all out on your festivities by going around the city to explore all the vibrant and colorful parades and melas and experience the nationalistic spirit in full swing. If you're in Lahore head on over to Wagah border and witness the incredible flag ceremony or tour the old city. Don't forget to indulge in some yummy desi snacks such as bun kebabs and pani puri. If you're feeling really adventurous, go to the local bazaars to be part of the independence day rush, buy some colorful green bangles and take incredible pictures!
At night celebrate your country's independence in style by attending all the energetic concerts which promote Pakistan's patriotism and progress.  Saving the best for the last, the highlight of the entire day are the grand fireworks- a kaleidoscope of colors bursting in the clouds and lightening up the city's skyline.
We hope you have an amazing time celebrating our country's independence with full patriotic zest and vigor!