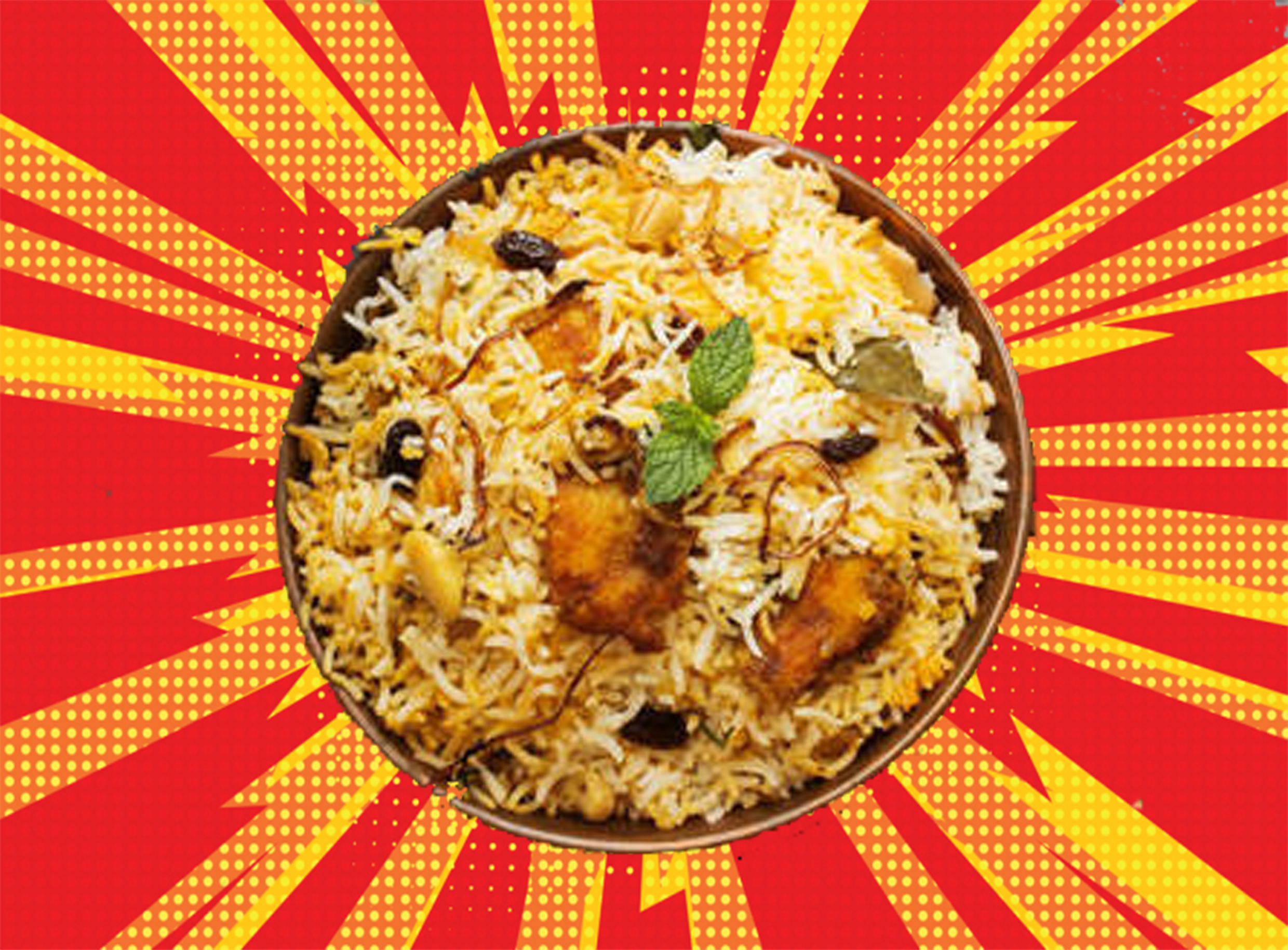 How to Make Chicken Biryani at Home like a Professional
Biryani is one of those age-old comfort foods that we can never get enough of. There are so many variations of this dish that include using different cuts of meats like mutton, beef, and even shrimp and fish. Every city, every culture, every country seems to have their own version of the dish and we think each one is equally delicious.
If you're new to cooking and want a simpler alternative to making biryani from scratch, you can opt for buying a boxed biryani masala. These come with simple, easy to follow instructions and a ready to use masala mix so you can skip the hassle of finding and grinding individual spices.
However, nothing quite beats the satisfaction of making a steaming plate of biryani from scratch. So if you're looking to expand on your culinary skills, here's how to make chicken biryani at home like a professional. The method is fairly simple and easy to follow so even if you're a complete beginner or a total pro, you're sure to nail this easily!
Simple Chicken Biryani
Preparation Time: 25 minutes
Cooking Time: 60 minutes
Serves: 8 people
INGREDIENTS
For Chicken:
1cup Water
1kg Chicken, bone-in
2tsp Ginger-Garlic paste
1 ½ tsp Salt
2tsp Red chili powder
2 sticks Cinnamon
6 black pepper corns
2 Cloves
6 Cardamom pods
For Rice:
½ kg Rice
1tsp Cumin
1tsp Salt
For Masala Mixture:
1 ½ cup Yogurt
1tsp Garam masala powder
½tsp Cardamom powder
½ tsp Nutmeg powder
¼ tsp Saffron
¼ tsp Zafrani food color
1tbsp Kewra water
6 Green chilies, sliced
For Temper:
1 cup Oil
1 Onion, sliced and fried
16 Mint leaves
½ bunch Green Coriander
Cooking Method
Add all your ingredients for your chicken into a pan. Cover and cook until the chicken is tender and the water has dried down. Set aside.
In another pan, add your rice, cumin, salt, and rice. Cover and cook until your rice is about 80% cooked through. Drain the remaining water through a strainer. Set aside.
In a large bowl, mix the ingredients for your masala mixture carefully making sure that all the spices have been blended together nicely.
To assemble your biryani, add a layer of rice to the bottom of your pan and add a layer of chicken on top. Cover your chicken layer with your masala mixture, spreading it evenly so it coats the chicken. Add another layer of rice. Repeat.
Once you've got your rice, chicken, and masala mixture layered, pour your oil and sprinkle your fried onions, green coriander and mint on top.
Cover your pan and simmer it on low heat for 15-20 minutes.
Serve warm with some garlic raita on the side.
Notes:
You can adjust the spice level according to your own taste.
This recipe works best when using long grain basmati rice. We don't recommend making any substitutions.