Say Goodbye to a Messy Closet with These Organization Hacks!
Closet organizing can be the most daunting task but worry no more!
This guide has some great organizing products that'll help you achieve closet space in the best manner!
1. This one surely is a must-have. Women can store their scarves and dupattas while men can hang their ties on this beautiful Looped Scarf Organizer.
2. You may want to start putting your undergarments or hosiery in your closet once you have this Hanging Organizer which occupies zero space and has approximately 30 pockets for you to add all your stuff neatly.
3. Pants, scarves or ties folded can take up so much space in drawers and later, the space gets messy to. Individual hangers can be a bit too much but this Pant Hanger can help you easily organize your pants and grab them whenever you're getting ready without making a mess.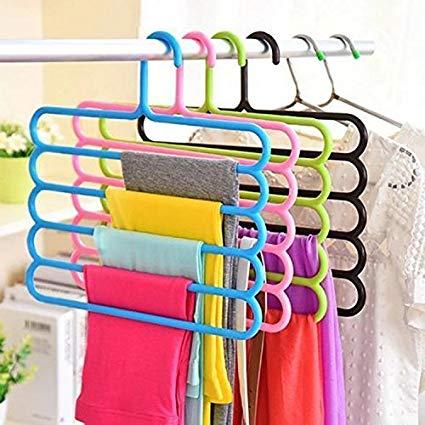 4. Got some tall sections in your closet that do not get utilized? These Metal Hanging Racks can act like a great drawer!
5. Do you own more than just one bag? Ofcourse you do and we also agree that bags take up a lot of space. A Handbag Rack like this saves shelf space to a great extent!
6. Your accessories deserve a little space too. So, instead of keeping them in boxes an drawers and creating a mess while choosing which one to wear, just hang them in one of such Two Sided Jewellery Organizers and you'll know which product is place where!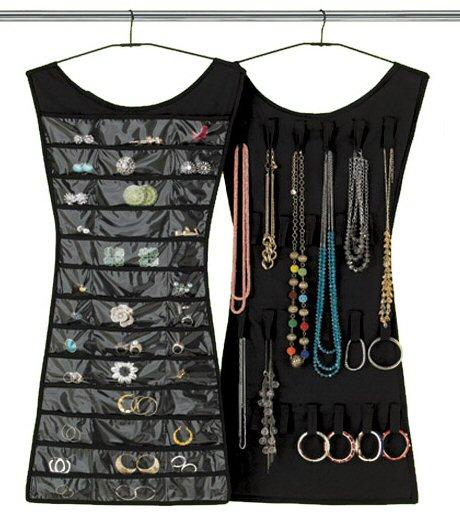 7. Got too many shoes and don't know how to set them up? We know it's frustrating but we've got your back! These Shoe Slots are a great space save and you can stack one shoe on another without damaging them!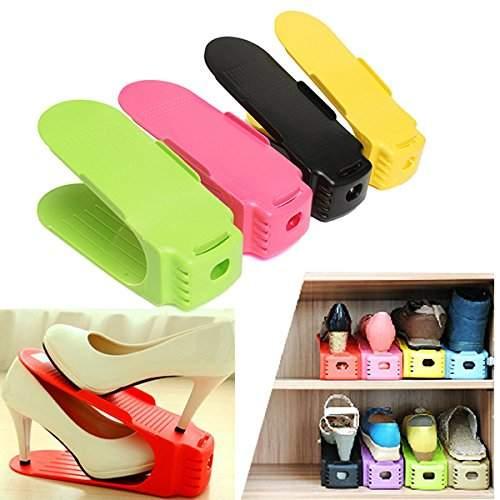 8. A Honeycomb Drawer insert can help you place all your socks, undies, ties in style. Just place it inside your drawer and see the magic!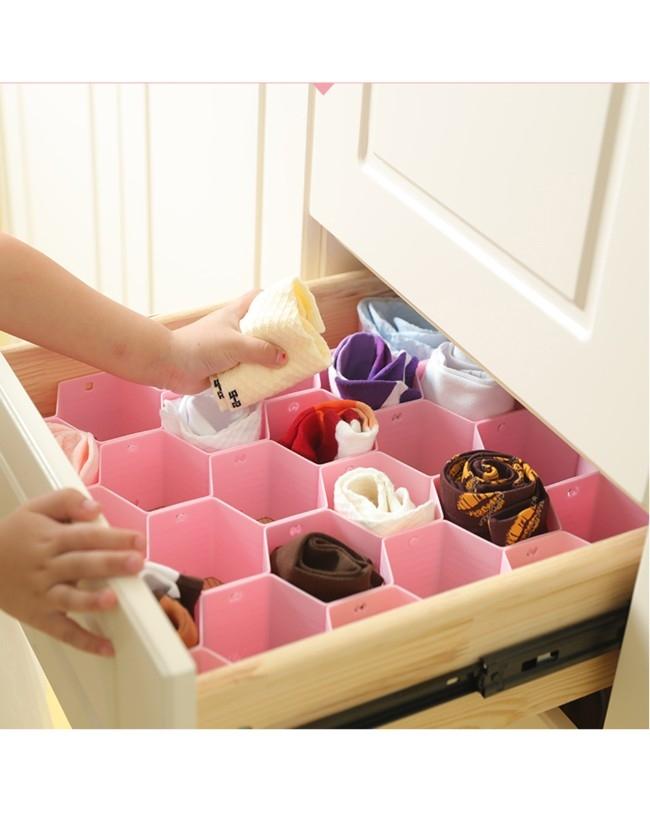 9. This Belt Loop Hanger is scratch-resistant and probably the best way to keep all of your belts, ties, scarves, and purses organized without sacrificing some precious closet space.