Proof that Maybelline is a Dupe for All Your Cult Favourites!
Maybelline has been one of our most favourite drugstore brands! We can find faultless dupes for almost every high end product. In this blogpost, we've compared all the high end cult favourites with Maybelline's products that are not only insanely affordable but also great in quality!
Baby Skin Vs Benefit Porefessional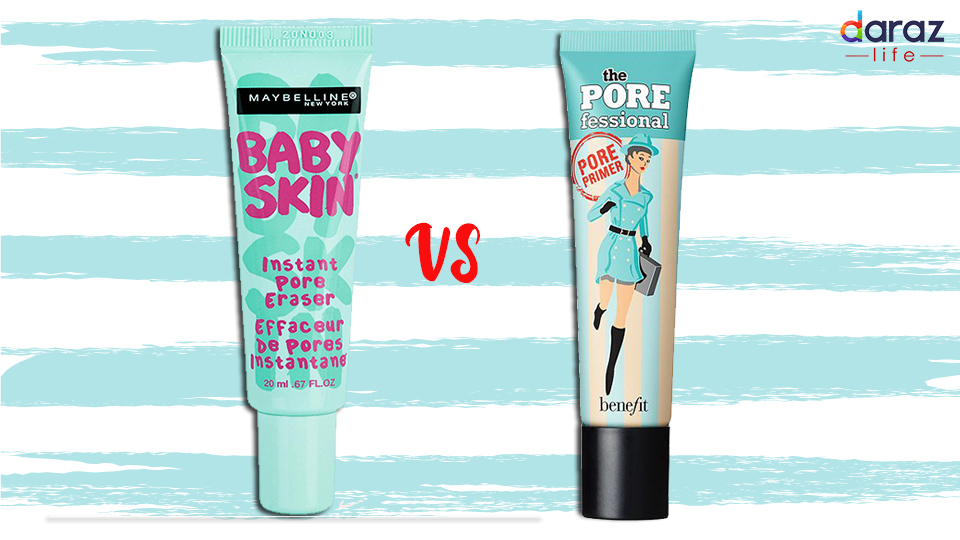 Both of them are primers that help even out the skin texture and blurs fine lines. Even though Benefit Porefessional is a high end product, Maybelline Baby Skin does a fantastic job. Being a silicon gel, it helps give your skin a dewy finished look while Porefessional gives a dry matte look. As the name suggests, Maybelline Baby Skin leaves the skin baby smooth and moisturized all day and is light weight and breathable too. Both of them compliment all skin tones. So, Maybelline Baby Skin is a great dupe for almost half the price!
Maybelline Fit me Matte Poreless Foundation vs. Mac Studio Fix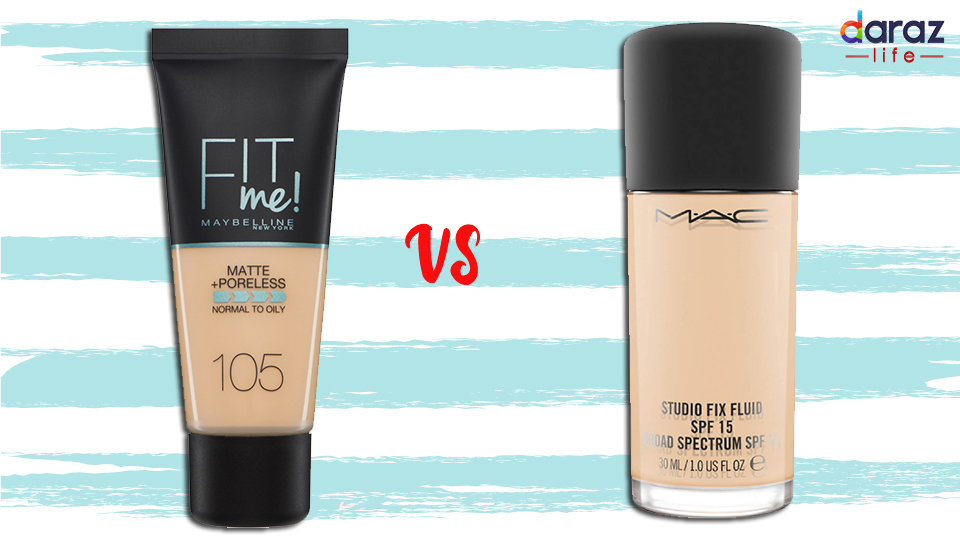 MAC Studio Fix, a high end foundation is not only easy to blend out but also lasts the whole day. Bad part is it does not come with a pump and you need to purchase that separately so a few additional charges. However, if we look for dupes, Maybelline Fit Me Matte Poreless is almost the same thing and same quantity for way lesser price. This too blends really well and is light in weight too. It's matte but does not make the skin feel dry. A great, cheaper alternative!
Maybelline Fit Me Concealer vs. NARS Concealer
Maybelline Fit Me Concealer is the perfect dupe for NARS Concealer. NARS Radiant Creamy concealer is known to be full coverage while Maybelline is medium but buildable coverage. These concealers act great for under eyes. They both are great in quality and blend well too. One good thing is that Maybelline concealer does not crease easily as compared to the NARS concealer. Do you find NARS Concealer out of your budget? Go get the Maybelline Fit Me Concealer!
MaybellineMaster Strobing Liquid vs Mac Strobing Cream
The Maybelline Master Strobing Liquid is a great and affordable alternative to the MAC Strobe cream. This can be used as more than just a highlighter. You can mix a few tiny drops of it with your foundation or moisturizer for all-over radiance and dewiness and even as a brightening primer under your base.
Maybelline: The Falsies vs. Benefit: They're Real!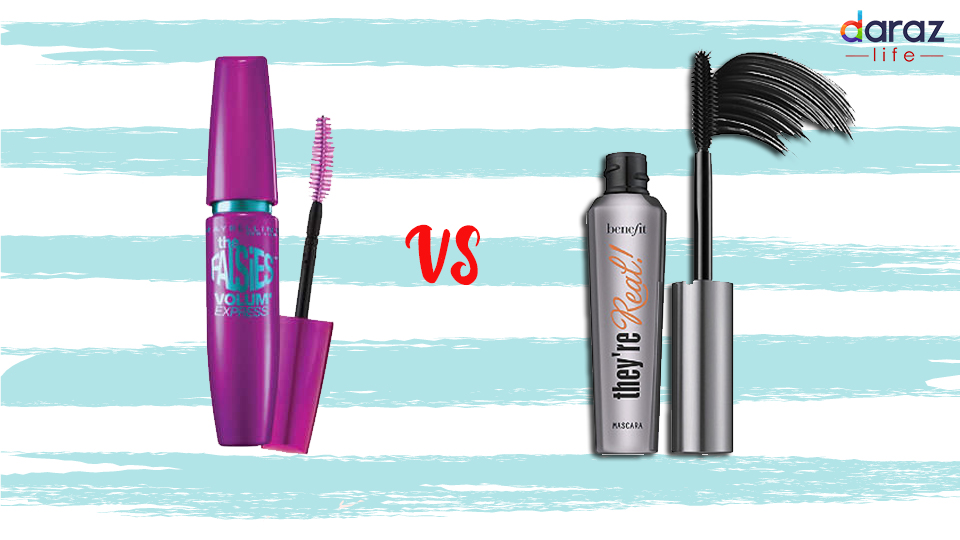 With a huge difference in price, the Benefit They're Real! Helps lengthening, curling volumizing, lifting and separating the lashes. It does not dry out or smudge and the brush is great. On the contrary, Maybelline The Falsies delivers a false lash look giving you a set of bold, voluminous and fanned out lashes. Great dupe and a steal deal!
Maybelline Lipsticks vs. Mac Lipsticks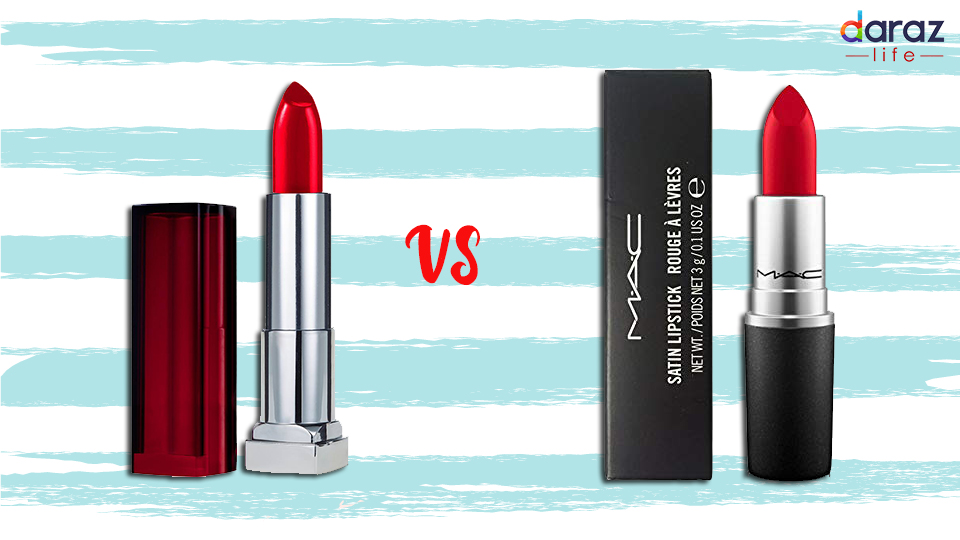 MAC lipsticks are great but a little too overpriced and burdening on the wallet too. Incase, you've been lusting over these high end bullet lipsticks, Maybelline lipsticks work as the best dupes. You'll not only find the exact same shades but also a great texture and lasting power for a cheap price. Here are a few substitutes for some of the best MAC shades.
Maybelline coral crush vs. MAC watch me simmer
Maybelline peach buff vs. MAC velvet teddy
Maybelline Almond Rose vs. MAC Runway Hit
Maybelline Toasted truffle vs. MAC Whirl
Maybelline Warm me up vs. MAC brave
Maybelline Born with it vs. MAC Angel
Maybelline Eye Studio Lasting Drama Gel Eyeliner vs Bobbi Brown Long-Wear Gel Eyeliner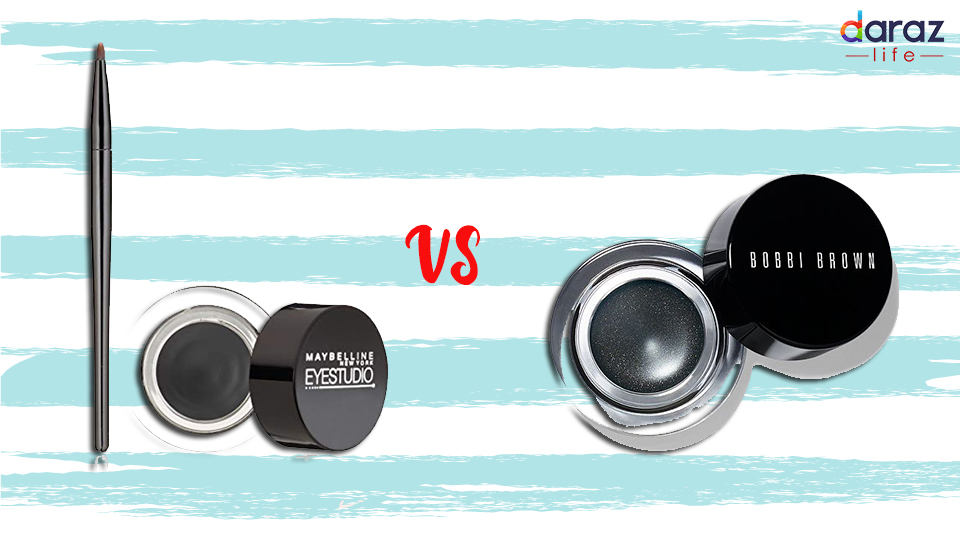 Finding a good gel eyeliner can be difficult, but both of these options are creamy, jet-black, and long-lasting. Even though Maybelline Studio Gel Eyeliner has just one shade while Bobbi Brown offers a variety of different shades, Maybelline still does a great job and is quite pigmented too!
Tired of spending fortunes over high end makeup products? Just get all the Maybelline products and you're good to go!