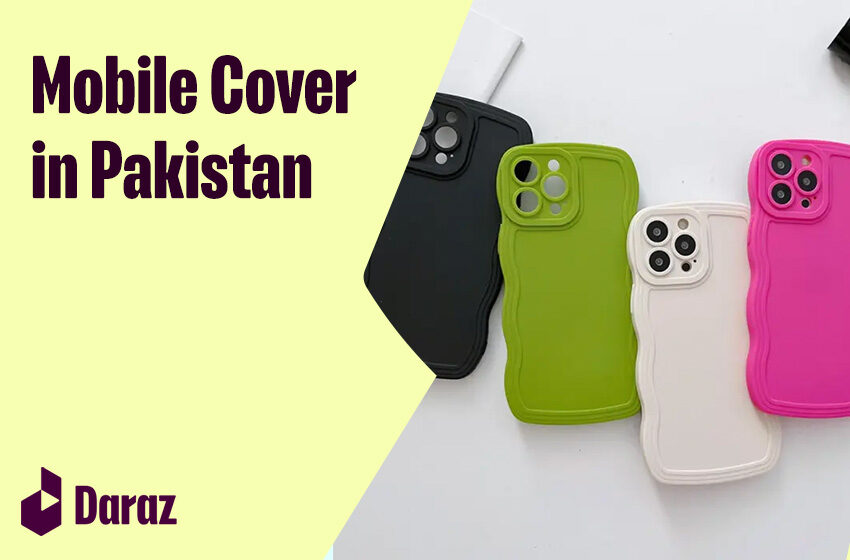 5 Best Trendy and Stylish Mobile Cover Prices in Pakistan
In today's digital age, mobile phones have become an integral part of our lives, and protecting them has never been more crucial. Mobile covers not only safeguard our devices from accidental bumps and drops but also offer an opportunity to express our personal style. In Pakistan, various mobile cover brands provide an array of options to suit different tastes and budgets. In this article, we'll dive into mobile cover price in Pakistan, exploring five popular brands and their respective options, presented in a convenient table format.
Table of Contents
Introduction
Top Mobile Cover Brands in Pakistan
Factors to Consider When Choosing a Mobile Cover
FAQs
5 Best Mobile Cover Prices in Pakistan
Here are five popular mobile cover brands in Pakistan, known for their quality and range of products:
Vantime:

Vantime is a globally recognized brand known for its durable and stylish mobile covers.
Offers a wide range of designs, including slim and rugged options.
Price Range: PKR 1,000 – 4,000
Frakin:

Frakin is renowned for its rugged and highly protective mobile covers.
Offers cases with excellent drop protection and durability.
Price Range: PKR 2,000 – 5,000
Nillkin:

Nillkin offers a variety of stylish and affordable mobile covers.
Features unique designs and patterns for various phone models.
Price Range: PKR 500 – 2,000
Hontinga:

Hontinga specializes in rugged and tough mobile covers built to withstand tough conditions.
Known for its military-grade drop protection.
Price Range: PKR 1,500 – 3,500
Jizetin:

Jizetin offers slim and stylish mobile covers with a focus on aesthetics and protection.
Provides a variety of colors and designs for different phone models.
Price Range: PKR 800 – 2,500
Factors to Consider When Choosing a Mobile Cover
Before we explore the brands and prices, here are some factors to keep in mind when selecting a mobile cover:
Material: Mobile covers come in materials like silicone, plastic, leather, and more. Choose one that offers the right balance of protection and style.
Type: Mobile covers come in various types, including back covers, flip covers, wallet cases, and rugged cases. Select the type that suits your needs.
Compatibility: Ensure the cover is designed for your specific phone model to ensure a proper fit.
Design and Style: From minimalistic to intricate designs, choose a cover that matches your personal style.
Functionality: Some covers come with additional features like card slots or kickstands. Consider what added functionality you might need.
FAQs
1. What types of mobile covers are available in Pakistan?
In Pakistan, you can find a variety of mobile covers, including back covers, flip covers, wallet cases, rugged cases, and more. Each type offers different levels of protection and functionality.
2. Which is the best mobile cover brand in Pakistan?
Conclusion
Remember, the right mobile cover not only shields your device from potential damage but also complements your personal style. Consider factors such as material, type, design, and functionality when making your selection. Whether you're seeking rugged protection or sleek aesthetics, there's a mobile cover out there that suits your preferences and budget.
With this guide, you're well-equipped to navigate the world of mobile covers and make an informed choice that enhances both the look and longevity of your beloved device. So, go ahead and protect your phone in style!
Also Read: Luggage Bags | Philips Air Fryers | Ensure in Pakistan | Pak Fan | Coffee Maker Machine | Best Clothes Dryer Machine | Best Steam Iron in Pakistan | Best Electric Kettle in Pakistan | Best Dispenser in Pakistan | Best Microwave Oven | Best LED TV in Pakistan | Best Mattress in Pakistan | Best Electric Stove in Pakistan | Best Duvet in Pakistan | Best Hand Blender in Pakistan | Best Jewellery in Pakistan | Best Bedsheet brand in Pakistan | Best Jacket Brands in Pakistan | Best Mens Wallets Brands