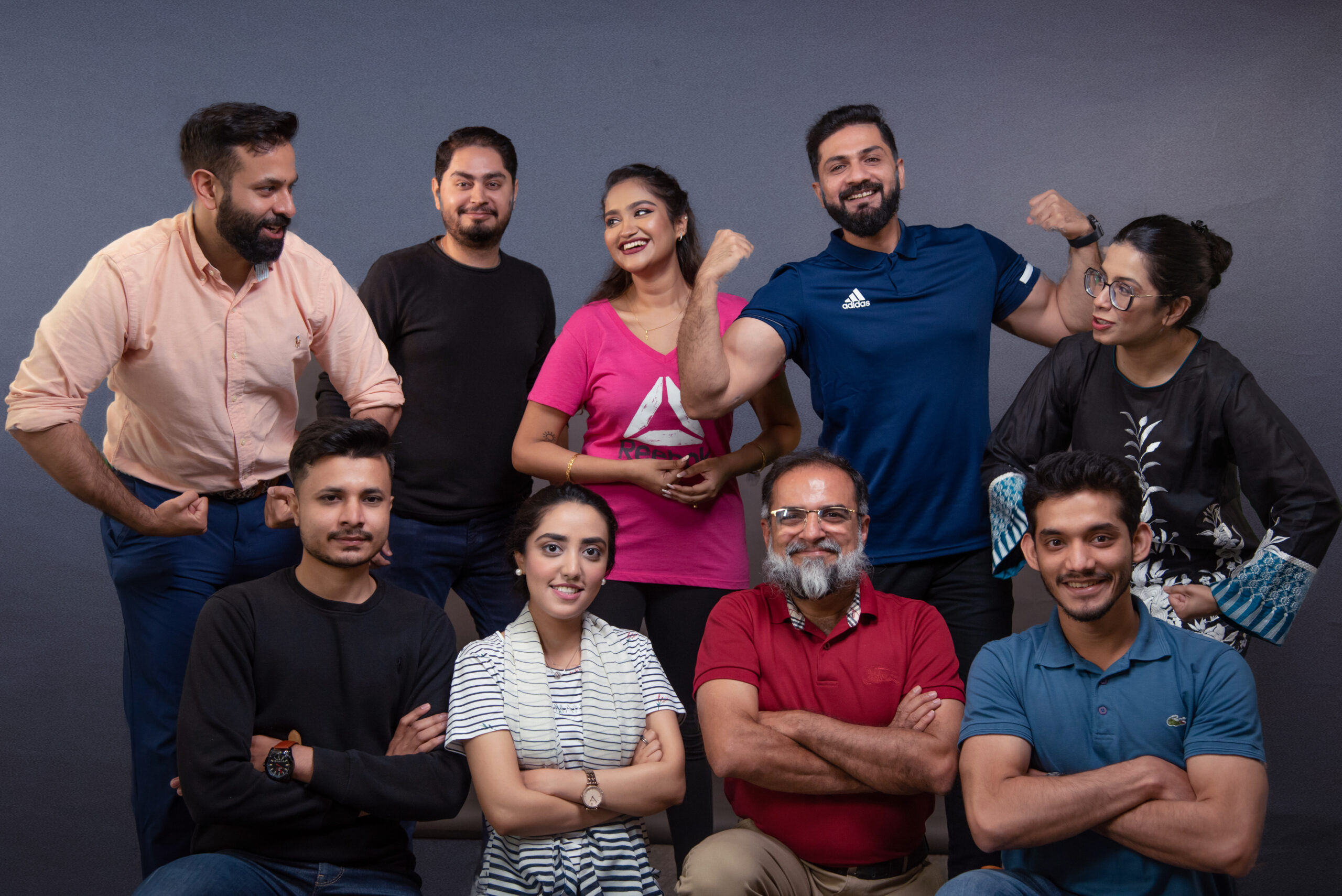 Welcome to Life at Daraz! 
As we are gearing up to achieve unprecedented growth, face new challenges, and explore latest adventures, we would like to give a shout-out to some of the Rockstar employees at Daraz who inspired us as a team to open new horizons about personal growth and achieving revolutionary benchmarks at work. 
Today's post is about Mohsin Diwan, a highly motivated and inspiring HR personnel based in our Pakistan office. We asked some interesting questions to Mohsin about his experience and journey at Daraz Pakistan.
What's your current role at Daraz?
Currently, I am working as the HR Business Partner for Regional Operations. My role essentially deals with designing strategies that keep the "people agenda" in focus and contribute to the organization's success. Within this, there are many aspects. For instance, we look at development plans and focus on talent acquisition. In addition, we also look at the culture and the health of the organization and its people.
Let us know about a project that you are proud of.
There are a lot of ongoing projects at the moment. One that is especially personal to me is Daraz Revitalize, which aims to promote wellness and fitness amongst employees. This project especially resonates with me because I understand how important it is. I was about 98 kgs myself, and my left hand stopped working one day. I had to go to a couple of doctors and get around 30 tedious medical reports done. I even went to physiotherapists. The problem in my hand was due to a weight increase and high cholesterol level. I wanted to change for the better, make healthier decisions, and live a fitter life. So, I started working on myself in 2016. My weight came down to around 69 kgs in about 5-6 months, and I haven't looked back since that time. I have ensured that I wake up every morning and strive to be a healthier, happier version of myself. I take pride in the Daraz Revitalize initiative, and I would never want anyone in the organization to go through the problem I went through. I want them to live life to the fullest, be jolly, and have the ability to play around with their children. This was my motivation for beginning the project, and I am still very passionate about it.
What has been your favorite part of the Daraz journey?
When I joined back in 2019, there was no proper structure and no proper "People's Team". So, building everything from scratch and transforming the entire HR department, the people department, was a pinnacle moment for my career as well as for Daraz.
What has Daraz taught you?
Daraz has taught me quite a lot. In a way, I think it's an entire learning school. First and foremost, it taught me to be innovative and find new and improved ways to do things. Second, I was quick to learn that the slow one will not be able to survive. Third, it's a very competitive environment. Instead, I would say it's more challenging than competitive. But it is also supported by amiable people and a very open culture. It is really a treat when you combine these two things to work for Daraz.
Any advice for those who want to join Daraz?
One vital lesson is to be agile, which is a comprehensive word. It involves making decisions and ensuring that you have the strength to own up to those decisions. It is the ability to deal with challenges and take them as opportunities. To be a part of Daraz is to be innovative, take on challenges and be happy and proud of your work and contributions.
---
Stay tuned to Daraz Life to enjoy more inspiring stories!