Motorola's Flip Phone is Back with a Bang!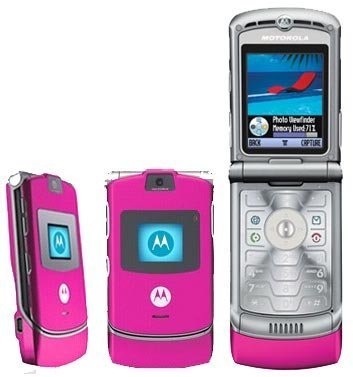 Were you one of those 90s kids obsessed with Motorola's flip phone or actually owned one? We have a good news for you! Motorola has reinvented the Moto Razr and it is packed with some great features and specifications that you'll absolutely love! So, if you're planning to change your phone and you wish to bring back those good old days, Moto Razr will be the perfect choice. Here's a round up of all the features and specs that it brings to you.
Design
The all new Moto Razr possess a design that shatters the status quo. It's comfortable to hold in the palms or on the pockets. The flip phone features a 2.7-inch, 800 x 600 external display with an aspect ratio of4:3 and an internal display of 6.2-inch, 2142 x 876 OLED Display with an aspect ratio of 21:9. It folds horizontally from the centre. The flip design is the real deal so it opens up to reveal a full-length touch screen. It is not only sleek but also modern in style unlike other new phones. Other than that, it has zero gap which helps you protect the main display and close the phone with both sides perfectly flush. The phone also has a quick display that would let you play songs, take selfies and see notifications without opening your phone.
Camera
The camera that Moto Razr sports is just phenomenal. You can capture amazing photos with features like Night Vision and built-in artificial intelligence that make it easy to get shots you love even in low light. With this camera, you can take wide angled, group selfies without worrying about clicking the shutter button. It detects your smile and captures the photo with the Auto Smile Feature. It sports two cameras and both are accessible even if the device is folded. The rear camera is 16 MP with a dual LED flash and an f/1.7 aperture while the front facing selfie camers is 5 MP, f/2.1 and an-display flash.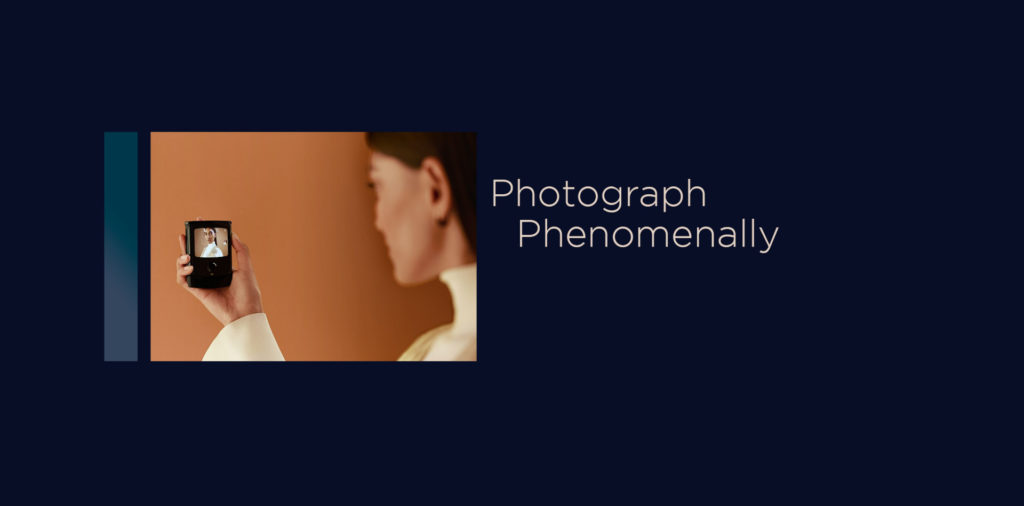 Specifications
Processor
The all new Moto Razr is packed with powerful and efficient technology. It has Qualcomm® Snapdragon™ 710 processor that can handle almost everything you need. You also get a good amount of storage i.e 128 GB to save up all your apps, songs, photos, movies, games etc.
Water Repellency
With Moto Razr's water-repellent design, you don't need to worry about spills splashes or sweat ruining your phone. The phone will stay protected inside out!
Photo Storage
Moto Razr is packed with a good amount of storage with which you can save all your high quality photos for free. You can also back up your memories automatically and easily access, share and edit them too with so much free storage.
Clutter-free Android
Moto Razr's Android System does not slow down, has no duplicate apps and no clunky software skins. So, you get an easy, clutter-free and smooth Android experience.
Moto Experiences
Moto Razr has a display that will give you a preview of your notifications and updates too. So, you do not need to unlock your phone to see what's happening. Moto Actions allows you to use simple gestures to make everyday interactions easier. There's alot more you can experience with this phone. The battery has a good lasting and with TurboPower you can hours of power just in minutes.
Google Lens
Moto Razr sports a smart camera with Google Lens that can recognize your text and this way you can look up for absolutely anything you want which includes dishes, events, directions, numbers, translations etc. You can even copy paste and save time.
Are you impressed with the specs and features of the new Moto Razr? Grab yours now! You can easily check Moto Razr price by clicking here.

You can also look for other top trending Motorola phones in Pakistan: Motorola G | Motorola Moto E4 | Motorola Moto E5 Plus | Motorola Moto G7 Plus | Motorola One | Motorola One Hyper