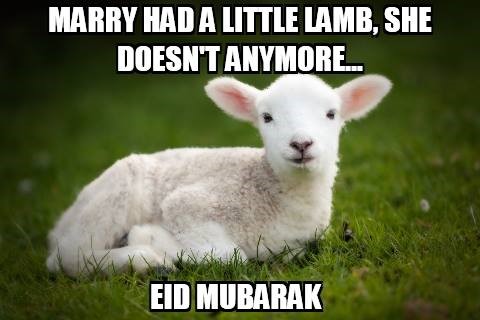 Reasons why the Meaty Eid is the BETTER Eid
The day draws closer when the Abrahamic ritual is fulfilled by Muslims around the world, sacrificing their animals in the Lord's way. Yes, Eid ul Azha is right around the corner, and today, we'll be pointing out reasons to why the Meaty Eid is the best Eid of them all.
Mandi Trips
Sometimes, it's a matter of bragging rights, going to the mandi, with your friends and family, walking many kilometers through the farmish scenes of cattle, checking their size, weight, teeth and all the other formalities before negotiating the price. Try taking your youngins to the mandi and hear them talk about their experiences for months to come.
The Holidays
Since Eid-ul-Azha marks the conclusion of Hajj, we all know that extra holidays are in order before the festivities. From the Hajj ki chutti, to the 3 Action Packed days of Eid, this Eid truly gives some of us a chance to get some well-deserved rest. This year around, we might be getting a weekend to enjoy after Eid as well. So, plan your sleeping schedule accordingly.
Pets for a Few
This point is especially for those people who always wanted pets but strict parents or allergies kept them from doing so. The hype starts off a month before Eid, with children and adults alike sharing their love for the animals, feeding them, taking them out for a stroll, keeping them clean like a life-long pet, even if they're just there for a few days. The Post Qurbani blues gets us all down.
Barbecue Parties
No Eid ul Azha is complete without a barbecue party. Brace yourself for the charry aroma of sizzling 'meat on the barbi' that will be tempting the nares and the stomach of everyone in the neighborhood. A warm summer day spent barbecuing with your close friends and family, nothing sounds better than that.
Being an auspicious event in the Islamic Calendar, the vigor to celebrate Eid ul Azha will always be sky-high in Pakistan. We hope the article covered enough reasons for you to consider the Meaty Eid better than the Meethi Eid.
Have a blessed Eid 🙂