Samsung Galaxy S10 Review in Pakistan (with Latest Price)
To commemorate the 10-year anniversary of the S series, Samsung has finally unveiled a device that is said to be a game-changer: Introducing the Samsung Galaxy S10 series. As shown in the Launch event, Samsung has promised three variants; the Samsung S10, Samsung S10 Plus, and the lower end Galaxy S10e. But what makes this smartphone series worth the hype? Let's find out.
S10 Display
The 6.1″ QHD Infinity Display catches the eye on the first glance. Samsung has given up on bezels, with pixels covering every curve and edge the phone has. On the S10 Plus, you will find a 6.4″ screen and the S10e is designed smaller with 5.8″display.  The Infinity O Screen has confined the front camera and sensors to a punch hole on the side. All of which are layered over a Super AMOLED screen. The screen also contains an ultrasonic fingerprint scanner which is recognizable anywhere. The phone has a staggering 93.1% screen to body ratio from the front.
S10 Performance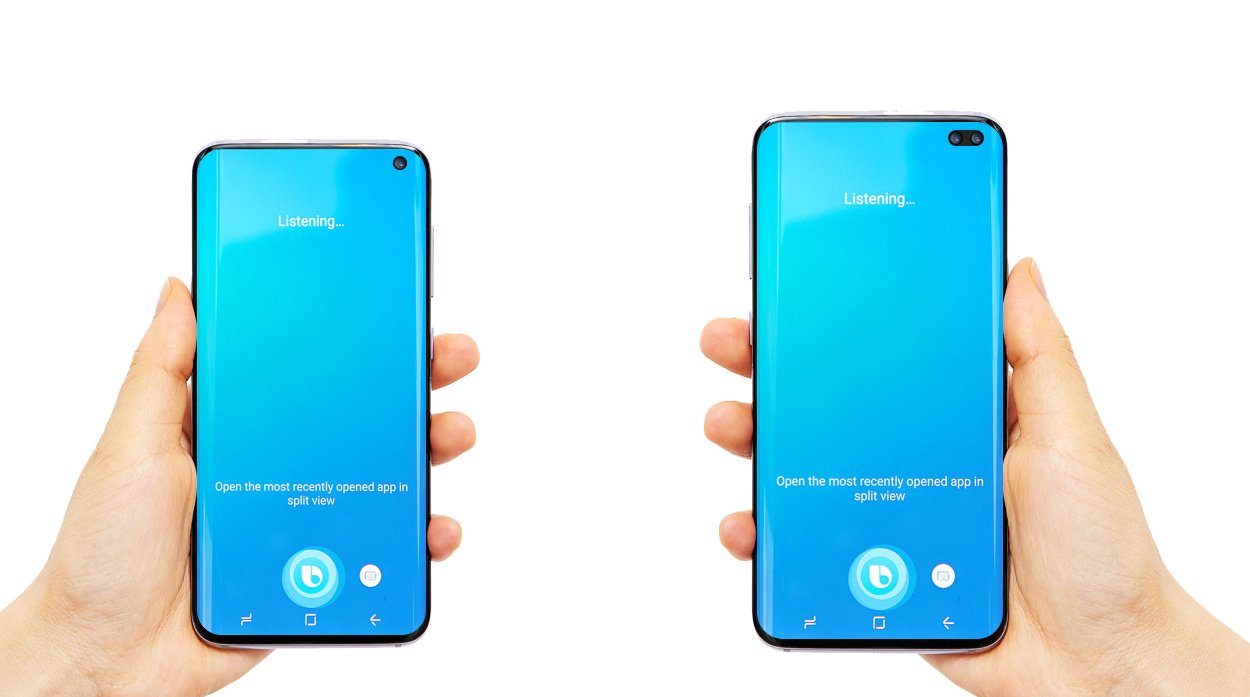 The S10 comes equipped with a whopping 8GB RAM and built-in 128 GB, 512 GB memory and 1 TB (S10Plus). And the presence of a microSD slot will enable you to supersize your capacity.  The lower-end S10e will also be available in a 6GB RAM variant. S10 comes stocked with an Android Pie (9.0) firmware,  supported by One UI, Samsung's new user interface enhancing functionality on the go.  And with the Octa-Core Processor on an Exynos 9820 chipset (Snapdragon 855 – depending upon where you live), you won't have to worry about the laggy interface or sloppy applications anymore. You can say it's a nice upgrade over the previous Samsung S9 – S9 Plus series.
https://blog.daraz.pk/2018/04/02/samsung-s9-6-reasons-rocks/
S10 Camera
Cameras have always been Samsung mobile's forte, and the S10 series doesn't come short.  A triple array of cameras on the back lets S10 users enjoy quality pictures through 12 MP wide angle, 12 MP telephoto, and 16 MP ultrawide camera. Features like simultaneous 4K video and 9 MP image recording and Video making capability of 2160p@60fps & 1080p@240fps gives users more reason to consider S10. The front camera holds a 10 MP lens with Dual Pixel PDAF, making it great even in low lights. So, all in all, S10 being one of the phones with best camera will definitely perk up your photography game.
Additional Specs & Features of S10
You thought Galaxy S8 became a revolutionary device, wait till you check out the specifications S10 comes stocked with. Introducing: The Wireless PowerShare, an impressive feature, not found in previous Galaxy models. This feature allows users to charge phones and devices using the back of S10.  Other features include a faster WiFi 6, HDR10+ and an upgrade in the Artificial Intelligence of the phone being able to detect differences. The battery differs between S10 and S10Plus, with S10 having 3400mAh of juice, while S10 Plus has 4100mAh capacity. S10e, however, has a comparatively smaller battery capacity of 3100mAh. Samsung claims that this new Samsung mobile battery will last users a day, but that's subjective to usage.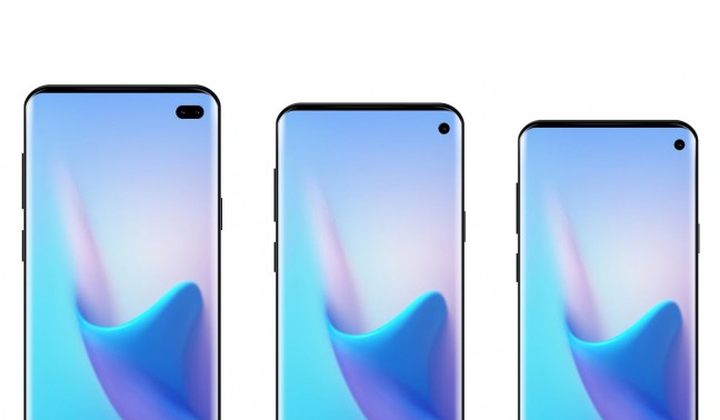 What S10 lacks, is the hydro cooling system found previously in the Samsung Galaxy Note 9, but this technology will be made available in S10 Plus. Now you don't have to worry about your phone heating up in the middle of PUBG. With all these top-notch specifications, we are still able to find the classic 3.5mm headphone jack on the bottom. Samsung has definitely made everyone happy with what it's offering in 2019.
Do also discover best samsung mobile under 35000
Final Verdict on Samsung S10 Series
For a phone that symbolizes a decade of development, the S10 series (Samsung S10 – S10 Plus – S10e) packs a powerful punch. With a better display with finer pixels, exciting colors, three different cameras with separate specification as well as brand new specs, are just the icing on the cake for this series. The devices are a testament to innovation and technology that has gotten the tech world buzzing. The Samsung S10 is made available for Pre Order for 1,64,999 PKR and the S10 Plus is made available for 1, 79,999 PKR. Order yours now from Daraz.pk.
Comparing Samsung S10e vs S10 vs S10 Plus
 

Samsung Galaxy S10e

Samsung Galaxy S10

Samsung Galaxy S10 Plus

Display
5.8-inch AMOLED panel
2,280 x 1,080 resolution
435ppi
19:9 aspect ratio
6.1-inch AMOLED panel
3,040 x 1,440 resolution
551ppi
19:9 aspect ratio
6.4-inch AMOLED panel
3,040 x 1,440 resolution
525ppi
19:9 aspect ratio
Processor
8nm octa-core Exynos 9820 / 7nm octa-core Snapdragon 855
8nm octa-core Exynos 9820 / 7nm octa-core Snapdragon 855
8nm octa-core Exynos 9820 / 7nm octa-core Snapdragon 855
RAM
6/8GB
8GB
8/12GB
Storage
128/256GB
128/512GB
128/512GB / 1TB
MicroSD
Yes, up to 512GB
Yes, up to 512GB
Yes, up to 512GB
Cameras
Rear:
16MP f/2.2 ultrawide +
12MP f/1.5 and f/2.4 dual pixel with OISFront:
10MP f/1.9 dual pixel
Rear:
16MP f/2.2 ultrawide +
12MP f/1.5 and f/2.4 dual pixel with OIS +
12MP OIS telephoto f/2.4Front:
10MP f/1.9 dual pixel
Rear:
16MP f/2.2 ultrawide +
12MP f/1.5 and f/2.4 dual pixel with OIS +
12MP OIS telephoto f/2.4Front:
10MP f/1.9 dual pixel +
8MP depth sensor f/2.2
Battery
3,100mAh
3,400mAh
4,100mAh