Samsung Launches the Most Reasonable Galaxy A Series Phone
Samsung, one of the top smartphones brand, has quietly launched a new and basic phone that isn't really basic. It is known to be the most affordable phone Samsung has ever launched for the A series and not only this, it also offers a 5.70-inch HD+ screen, 16GB of storage and a 3000 mAh battery capacity with an expected price for around $120-$150. Isn't that a steal?
THE ALL NEW SAMSUNG GALAXY A01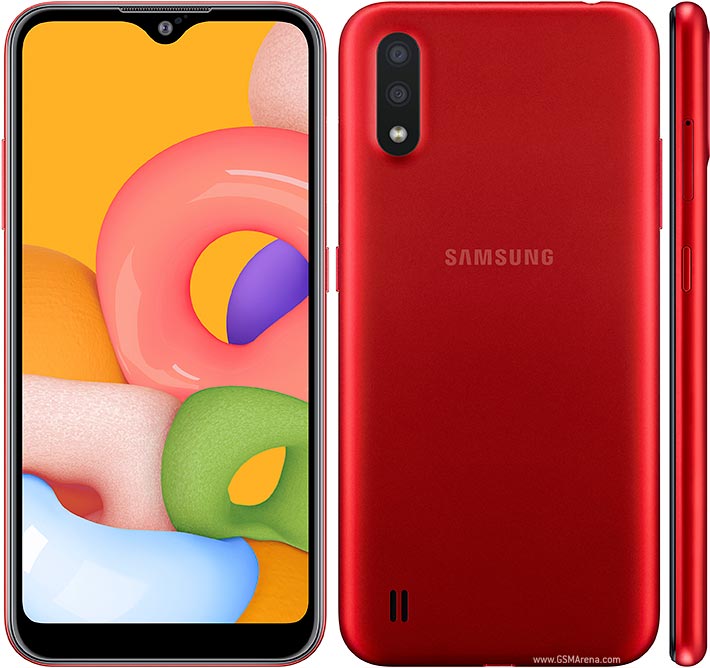 The Galaxy A01 from Samsung Mobile has a 5.7-inch, Infinity-V, IPS LCD display and HD+ screen resolution and a waterdrop notch at the top but no fingerprint scanner on the device. There's a 5-mega-pixel selfie camera at the top of the notch. The phone also sports a dual primary camera of 13-megapixel with main sensor and a 2MP secondary depth sensor unit that's suitable for portrait shot. The phone is also expected to record 1080p videos.
The chipset still hasn't been revealed yet but it probably holds octa-core processor with up to 2GB RAM and 16GB device storage that can be expanded with a microSD card. Charging speed has not been revealed yet but the battery it sports is a 3000 mAh.
So, with this many features, a phone costing under $150 is definitely a win-win! 😉