How to Deal with Problems During Daraz 12.12 Sale
Daraz 11.11 2020 is almost here and it's time to make sure you're prepared to make the most of the biggest end of year sale !
With amazing Daraz 12.12 deals and offers, there's bound to be a lot of online traffic and there's always a good chance that your shopping experience might not go quite like you planned.
Why? Because there are far too many problems and confusions that come with mega sales, especially one of such a huge scale. Well, the good news is that we're here to help make sure you're all set to deal with any problem you face while shopping during 12.12!
Here are the most common expected problems you're likely to encounter:
PROBLEM #01 – "The Website is too hard to navigate"
It's common for online customers to find the website too hard to navigate. But you don't have too much time to figure it out during a 24-hour sale.
SOLUTION: Download the Daraz App!
With the daraz app, browsing through the sale will be like a walk in the park.
PROBLEM #02 – "Always miss out on flash sales"
Daraz sale comes with a whole lot of discounts and it can be hard to keep up with all of them, especially the flash sales.
SOLUTION: Switch on your notifications
Keep up with flash sales by turning on your notifications so that Daraz app can notify you about them.
Problem #03 – "Can't find the exact product I'm looking for"
The most common customer complain is that they are unable to find the product that they once saw on Daraz and are now looking for it again.
SOLUTION: Add the product to your wish list right away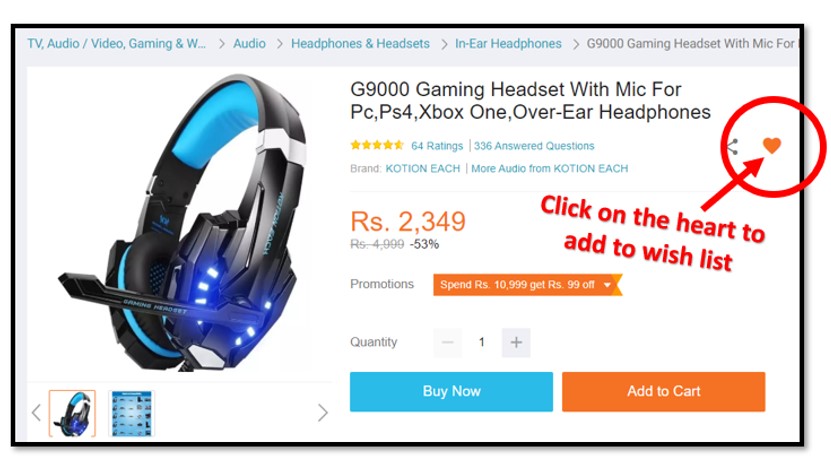 The easiest way to avoid this is by adding the product to your wish list then and there. This way, you won't lose the product and if you want to buy it, you can add it to your shopping cart directly from the wish list.
Problem #04 – "It takes too long to check out"
During sales, the server gets really busy and checking out can take forever.
SOLUTION: 3 simple steps to avoid this
Save your debit/credit cards and,
Add your favorite picks to the shopping cart.
Follow these 3 simple steps and your check out should be much faster!
Problem #05 – "Not sure what to buy from the 11.11 sale"
11.11 is the biggest sale of the year, so no wonder many customers get overwhelmed with the massive discounts and markdowns.
SOLUTION: Go through Daraz Life buying guides
Daraz Life, the blog team of Daraz, has compiled a variety of detailed buying guides that can help you decide what's worth buying during the 12.12 sale.
Problem #06 – "Don't know how to tell if a product is fake"
Online shopping always carries the risk of fake products and first-time shoppers often become a victim of this.
SOLUTION: Apply the Daraz Mall filter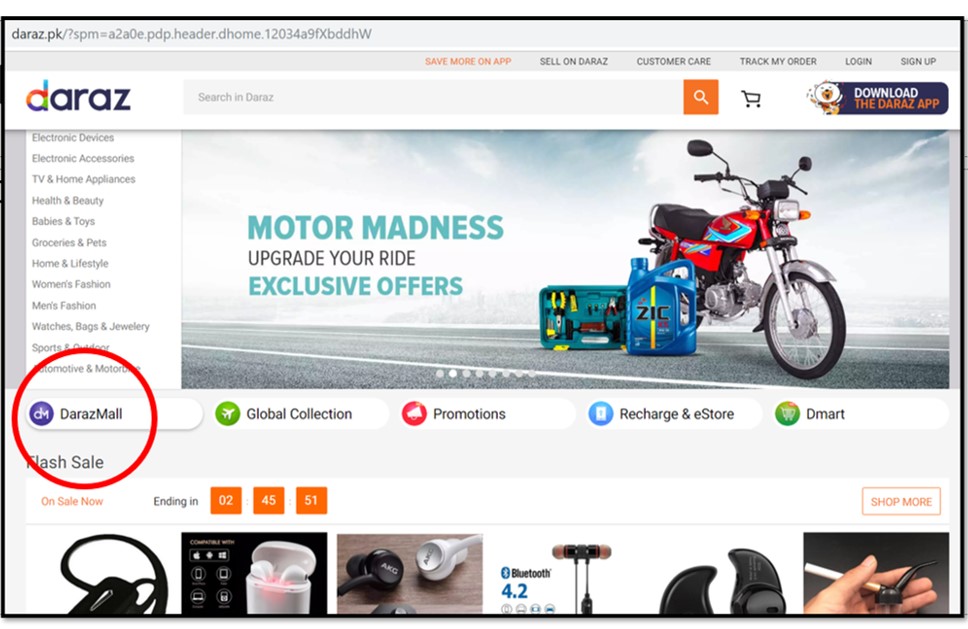 Daraz Mall sellers are verified and 100% authentic. So apply the filter if you want to be careful about avoiding all fake products.
Problem #07 – "How to tell if a seller is reliable or not?"
Sometimes you might want a product that isn't available on Daraz Mall. What to do then?
SOLUTION: Check seller rating and customer reviews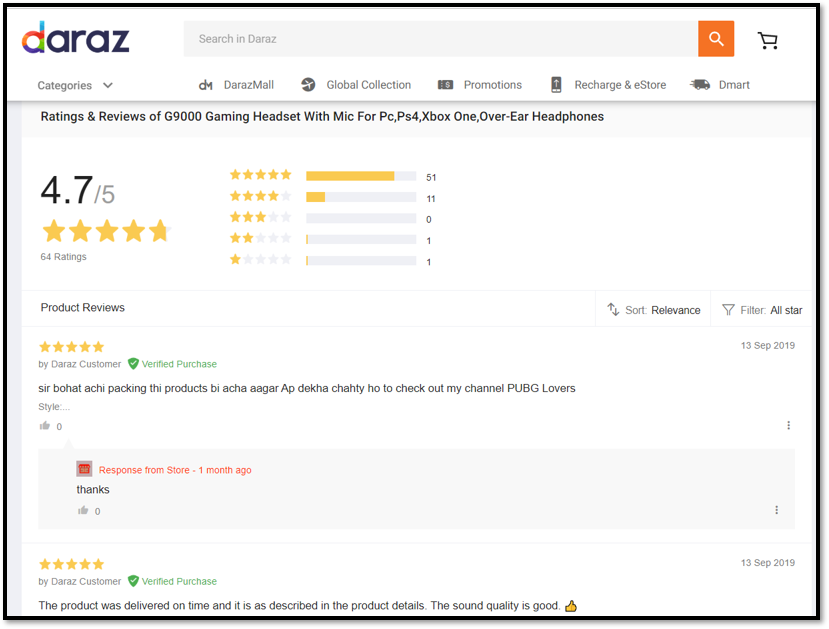 In that case, you should take a look at the seller review rating and the customer reviews on the product page. That should give you an idea of how reliable the seller is.
Problem #08 – "The order shipping takes too long"
Many customers run away from online shopping because the it takes too long before the product is shipped to them.
SOLUTION: Check for global collection and delivery options
Daraz global collection is more likely to take longer to arrive as it might be coming from far. So make sure your product is not from the global collection and also check if there's a one-day delivery option.
Problem #09 – "The products run out too quickly"
Everyone is waiting for a big sale, so it's not surprising that the items run out very fast.
SOLUTION: Prepare your cart in advance.
Add your favorite picks to your shopping cart in advance and check out as soon as the sale is launched. Staying ahead of the sale is the best way to make sure you get your hands on all your desired products.
Problem #10 – "What if the products can't be returned/exchanged later?"
There's a very rare chance that you might end up with a faulty product that you would want to return or get exchanged.
SOLUTION: Check the product return/exchange policy

To make sure you don't face nay issues should such a need arise, check if there's a return/exchange policy for the particular item.
Problem #11 – "How can I be sure if the clothes will fit me?"
Buying clothes online always raises the concern if the outfit will fit well or not.
SOLUTION: Check the size chart.
To make sure the fitting is decent, always check the size chart attached with the product image on the product page.
Also read this article on how to buy the perfect dress size online to gain more confidence.
Problem #12 – "We're confused how to avail the different discounts"
Daraz 11.11 sale brings a variety of discounts and sales to give the customers historical price markdowns. It can be complicated to understand how every discount and deal works.
SOLUTION: Read Daraz Life 12.12 guides
To make sure you know exactly how each sale and discount works, we've prepared for you a bunch of extensive Daraz 11.11 buying guides that offer complete information on how to make the most of Daraz 12.12 sale this year.