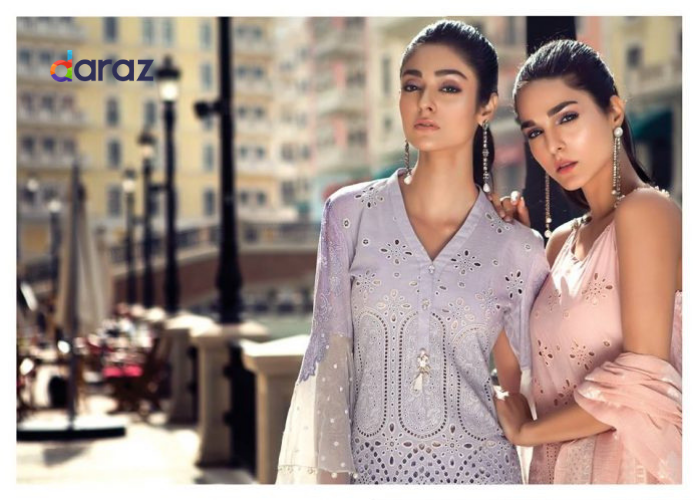 Spring & Summer Women Fashion Trends '19
It's time we wind up our winter wardrobe and start gearing up for spring and summer. Winters are finally gone, the sun's shining bright and the flowers have started blossoming, it's finally time to put away all the warm clothing. It's time we upgrade our closet with lighter stuff to beat the scorching summer heat. The latest Pakistani trends in the world of glitz and glam have a long list ranging from every day basics and casual clothing to luxury formal attires perfect for the never-ending wedding season. 2019 is all about comfy yet stylish clothing which includes quirky yet fun designs, stripes, prints and a lot more. And this season, it is quite important to stay up to date with fashion trends because every woman wishes to set the benchmark trends in order to get hands on the latest style statements.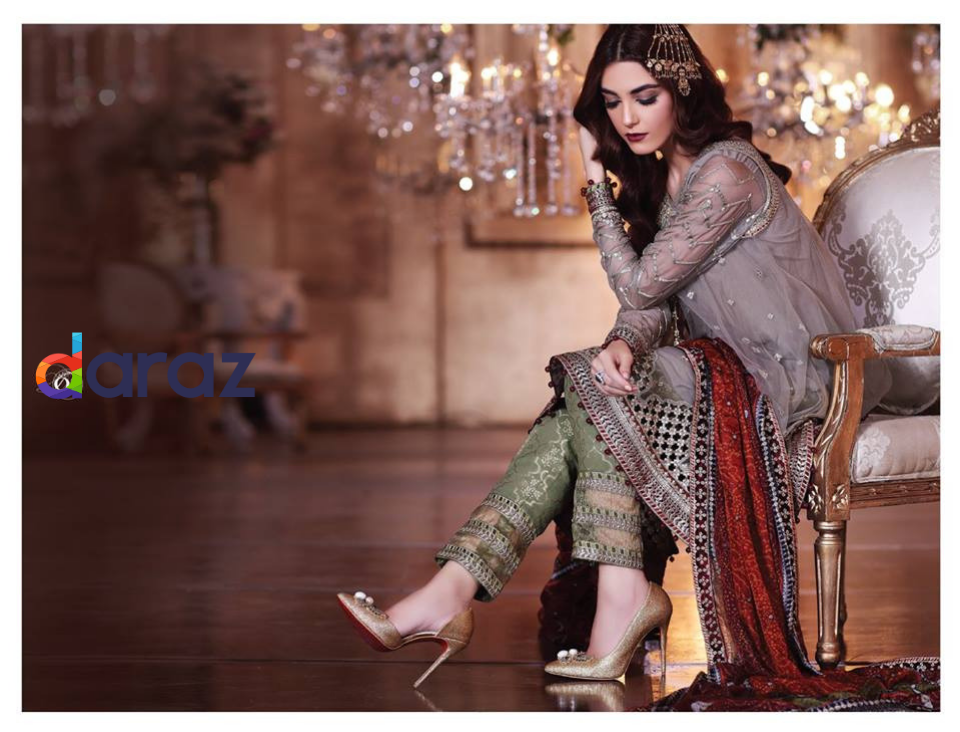 Statement Dupattas
Dupattas have been a great addition to our luxury pret wear. It used to be an extra piece for the outfit just hanging on the side or around the neck but this season has been a little different. Heavy dupattas are all that we have this season. Laces, ruffles, block prints, rilli, gotas and a lot more glam on the dupattas to make your outfit entirely gorgeous. Whether you have a plain dress or something heavy, a statement dupatta will lift your entire look! Designers like Nida Azwer, Zara Shahjahan and Misha Lakhani are working more on dupattas.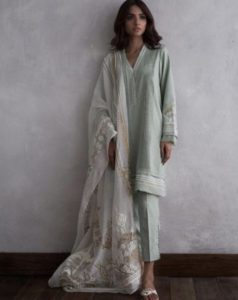 Long Shirts
All those who disliked short and medium length shirts will fuss no more cause this summer, you can get your shirts stitched in your desired length. Long length shirts are finally back. You can pair them up with culottes or cigarette pants as slimming cigarette pants look the best! Moreover, long, flowy gowns are also trending this season.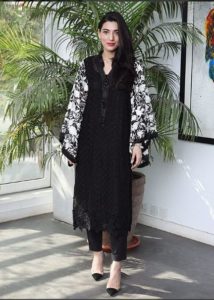 Chikankari Straight Cut Shirts
For something quite elegant and timeless, you need to keep an eye on brands like Sana Safinaz, Khaadi, Generations, Image and the rest. Long straight cut kurtas are quite in these days and are also keeping up with global fashion trends. Chikankari shirts have been trending for quite a while now and you can pair them up with bold dupattas to give a more heavy look and matching straight pants for semi-formal events and gatherings.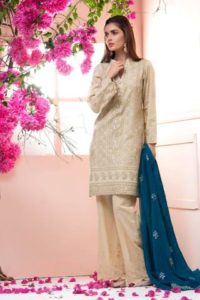 Embroidered Denim
Back in 2017, Khaadi wasthe the first brand to offer denim kurtas which were admired by all the customers and more than that, it turned out to be an inspiration for the other brands as well as other fashion labels. Denim kurtas can be plain and can be bold and bright with embroideries on the sleeves and on the neckline and borders. This can be the best form of casual apparel.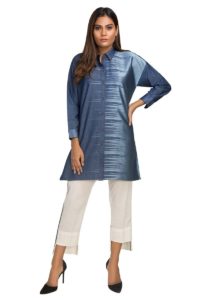 Kundan and Meenakari Jewelry
Going towards the traditional side, weddings are meant to be for some glitz and glam. Pieces of jewelry are a must for weddings and occasions. So, if you're wearing a floral lehenga, kundan or meenakri jewelry and chand baalis will make you look pretty and graceful and will help you create a style statement. These are beautiful and come in different styles and colors to match your outfit.