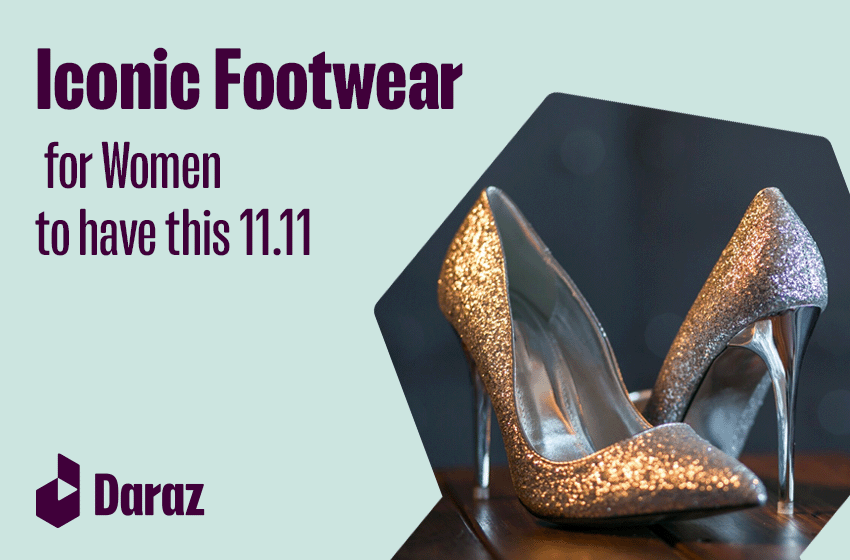 Style Your Feet: Everyday Footwear
As the famous saying goes… "Give a girl the right shoes, and she can conquer the world".
The right shoes aren't only for conquering the world but they'd help you to conquer the looks too.
Does your wardrobe feel lusterless? You don't need to buy an entirely new outfit! Classy footwear can take your entire look from rags to riches.
Since narrowing down the choice of shoes becomes difficult, here are some elegant styles that are On-The-Go Must-Haves.
Pointed Pumps
Pointed pumps add instant sophistication and go really well with formal or casual looks. These let your toes speak for your elegance and style.
Ballet Pumps
They are evergreen and provide serious comfort to wear all day long even in the office or at casual weekend meetups. This footwear is available in different colors and patterns to get that catchy element with the outfit!
Slides
They are the go-to slippers for the season! They are flexible enough to wear to work or out on the town! Despite the basic look, the aesthetics of the shoes make them trendy.
Ankle Boots
Ankle boots do the trick when paired with denim or dresses. They give a desired edgy look to your outfit and will make you stand out in the crowd.
Luxe Loafers
They are menswear-inspired shoes and would do the job gracefully for casual days at the office or weekends! Moreover, they're also comfortable to wear for long hours and add pleasantness to your casual outfit.
 Kolapuris & Khussas
Kolapuri chappals and khussas carry a traditional accent. They are decent, colorful, and available in eye-catching truck-art patterns that you can't resist getting! They also look chic if paired with denim.
These shoes will bring out the fashionista in you, complimenting your apparel, whether formal or casual. Just grab a pair and let the shoes add to your personality!