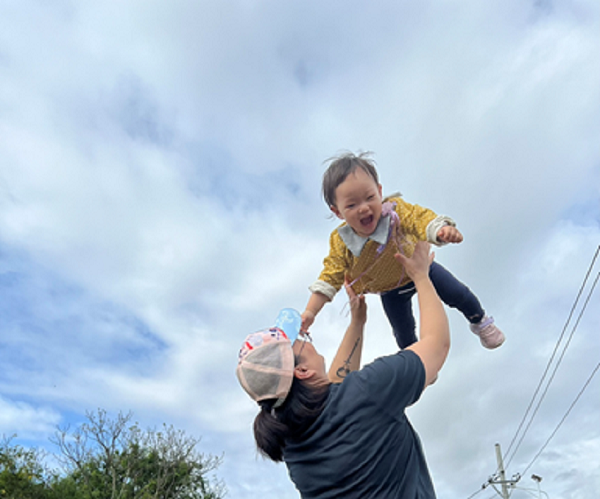 Welcome to Life at Daraz- Mother's Day Special!
 Today, we interviewed Summer Chen, a committed working mother leading our Cross-Border department in China.
Tell us about your current role at Daraz.
Hi everyone, I'm Summer. I am leading the Daraz Cross Border commercial team based in Shenzhen China. We are a team that focuses on building Daraz's brand reputation among Chinese sellers and helping them to sell as much as possible to the South Asia market via our Daraz platform. We also serve South Asian customers to buy better and cheaper products which are made in China.
Can you tell us about your journey at Daraz?
I've been working here with full dedication since November 2018. It has been a wonderful career experience after I changed my working industry from traditional overseas trading business to the e-commerce cross border business, i.e. from the B2B business model to B2C. I opened my mind and was able to get plenty of learning from all around the world, including Latin America (when I was in Linio), Africa (when I was in Jumia), and South Asia (from Daraz). Experiencing different cultures helped me to build a strong international mindset that assisted me in reaching my current position as a commercial team leader.
Why was this the department of your choice?
Because it's the core department, no matter which company it is. This department brings income and feeds the whole company which helps to keep up the momentum and prosper further.
I fully believe that I am working alongside some of the best and those who promote the generosity of human spirit.
With confidence, I believe this department is one of the many fine branches of our joint cause, which is a cause that will allow me and my team to become what I say, E-commercially and internationally wiser and brighter.
With faith, I believe this department is the one that can add value, both short and long run, in terms of profitability and sustainability.
Anticipating that our current and future efforts will most definitely meet up with your approval. With all my sincerity and faith, I am determined to lead our team towards steady, clear, planned and uplifting business growth.
We heard that you recently went on maternity leave. Tell us about your motherhood journey.
The process of positioning myself as a mother is something really exciting. Whereby, new things always come with challenges.
I was made to face such challenges from time to time, and luckily, I got them all sorted out and tackled.
I greatly appreciate the immense support I received from my superiors and from my team during this period.
What has been your favorite part of your motherhood journey?
It's a difficult journey with sleepless nights but it is very rewarding and heart-warming to see her grow every day. Once said, the favorite part of my journey is the journey itself. It has been a bumpy and joyful ride. I think my favorite part of it is yet to come- treasuring and memorizing all of it for the rest of my life.
---
Stay tune to Daraz blog for more amazing stories!