Your Ultimate List to the Best Restaurants in Karachi (2022)
Have you been looking for the best restaurants in Karachi in 2022? Well, we're here to answer your call!
Finding the best restaurants in Pakistan is not the easiest job. Not because we don't have good eateries, but because there are just so many restaurants to choose from.
That's why we're here to make this task super easy for you. Whether you want to find a good place for food delivery or a place to dine in (our dine out, depends), this updated list of the best restaurants in Karachi (2022) is all you'll ever need! (You can thank us later!)
Here's the list in no particular order:
Best Restaurants in Karachi (2022)
The Big Tree House
Kolachi Restaurant
Bella Vita
Cafe Aylanto
Cafe Flo
The Big Tree House
Formerly known as Ambrosia Restaurant, the Big Tree House is a powerhouse of the most beautiful ambiance with the perfect food! Restaurants in Karachi often lack the luster of perfection when it comes to ambiance, but not the Big Tree House. It's got it all, and all tooo good!
---
Kolachi Restaurant
Well, well, well. Who doesn't know about the good old Kolachi Restaurant at Do Darya! Kolachi at Do Darya comes with it's own vibe – the gentle sea breeze, the open-air setup and the perfect food! It is everything you could want!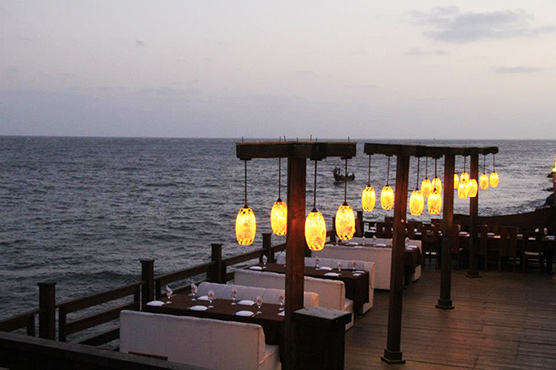 But if Do Darya is way too far for you, then worry not! Kolachi has another brand at Ocean Mall. Dine in or take the rooftop, we can promise you that the ambiance won't be compromised either way!
And their customer service is just impeccable. You simply can't leave Kolachi disappointed and that's a whole other charm!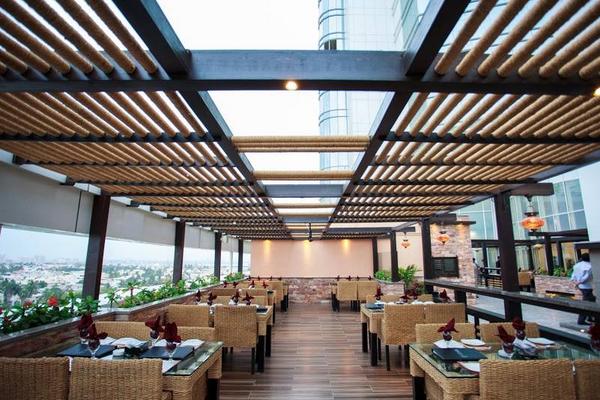 ---
Bella Vita
The latest talk of the town is the all-new Bella Vita at Boat Basin. Especially made to make the dine-out and open-air experience an affair to remember. There's a whole fairy light setup on top that makes the place look like one out of a fairytale!
And speaking of the food, oh it's so good! There's a lot of variety and the taste is just great. The waiter wait on you very well and make sure that you leave happy.
---
Cafe Aylanto
Now if you're looking for something elegant that has its own charm in the day as well, then Cafe Aylanto is just perfect for that! This is one of the most popular restaurants in Karachi that won people's hearts as soon as it came about. The food, the environment, the vibe, the service – everything at Aylanto is just right for a perfect evening!
---
Cafe Flo
There's no way that we don't mention Cafe Flo among the best fine dine restaurants in Karachi. Cafe Flo is one of the pioneers of the fancy fine-dine experience. Right from the very first step that you take into the restaurant, you start to feel like you've entered a high-class restaurant.
And the menu at Cafe Flo has a lot of variety as well. From steaks to pastas, pizzas and more, this place has got it all!
---