The One Where Matthew Perry, or Chandler Bing, Joins Instagram
The former "Friends" king of comedy and sarcasm, Matthew Perry has finally joined his ex-costars on Instagram. He did not take too long to follow the footsteps of Jennifer Aniston who joined in October.
Lisa Cudrow was extremely thrilled by Perry's arrival on the social media platform and was one of the first ones to welcome him on Instagram.
She captioned the welcome,
"Finally!!! Yay!! Can't believe my eyes MY EYES. Welcome to Instagram @mattyperry4 #friendsforlife"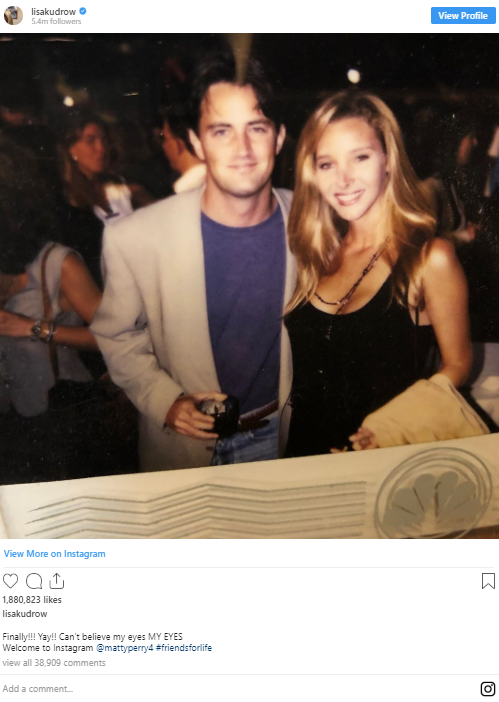 As of Thursday, Matthew Perry had already gotten 440,000 followers and was following 20, including all his former Friends cast members – Aniston, Kudrow, Courtney Cox, Matt LeBlanc and David Schwimmer.
Currently, his Insta bio reads,
" What is this, my Instagram account?"
And quite honestly, Perry did indeed hit the bulls-eye with the bio – because can you possibly read it in any voice other than that of Chander Bing's? As it would seem, Mrs. Chanandler Bong is already nailing the debut on Insta!
Well, almost, because he still has to make his first post on the insta feed. And let's all admit as Friends and Chandler Bing's fans that we simply can't wait to see what the first post is going to be! We're impatient and totally waiting to find out!