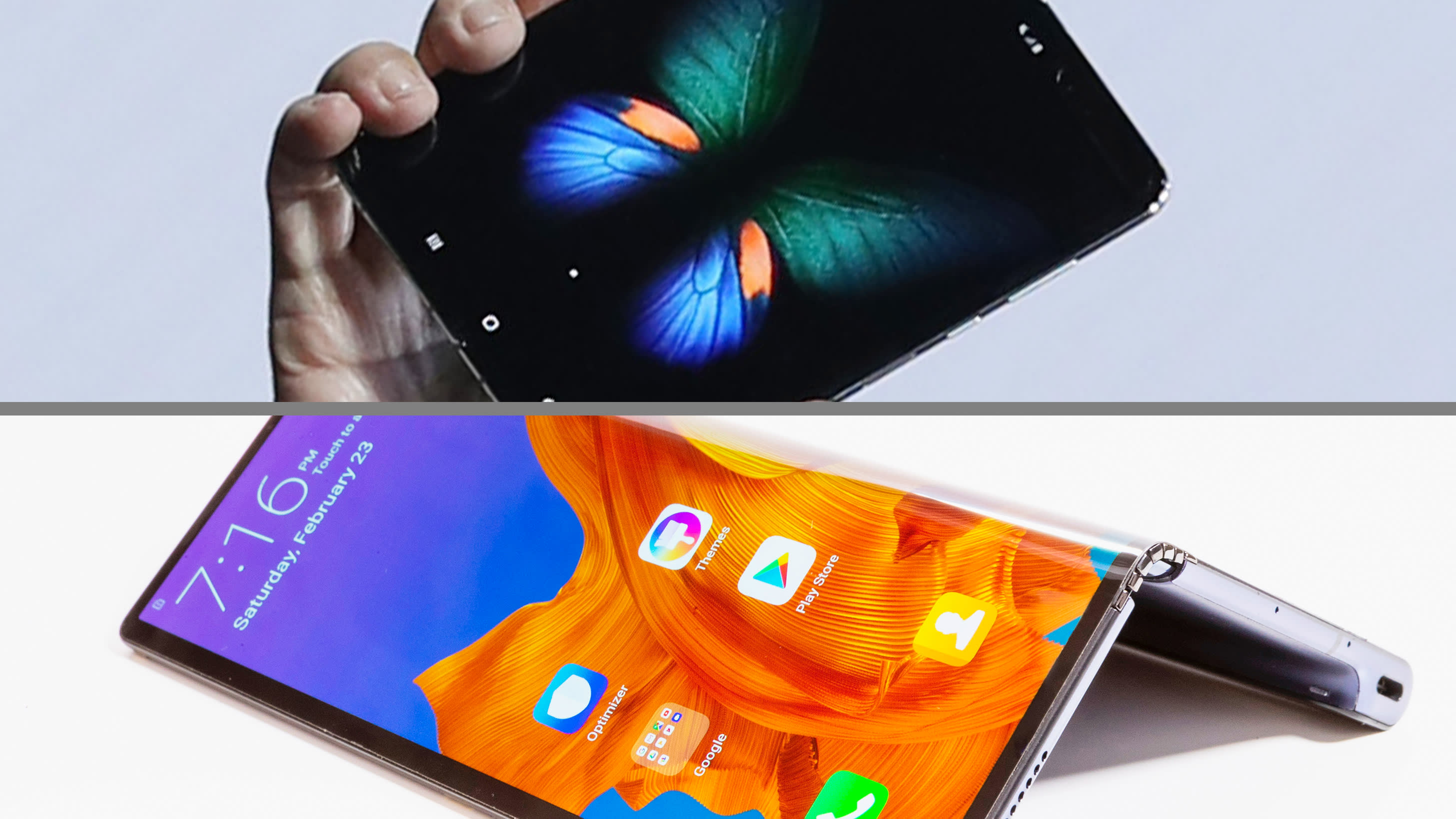 Top Foldable Phones of 2019
The evolution of Mobile Phones has seen some very impressive and questionable stages. We all remember how a basic communicator ended up becoming a fashion accessory and then morphed into a necessity. We all remember how cool it used to be to have a flip phone or a slider phone. But who would've thought that we'd be able to one day, fold smartphones? Enter 2019 and there are quite a few names that have brought their new ideas to the table. Here is a list of the most anticipated Foldable Phones that has us on the edge of our seats.
Samsung Galaxy Fold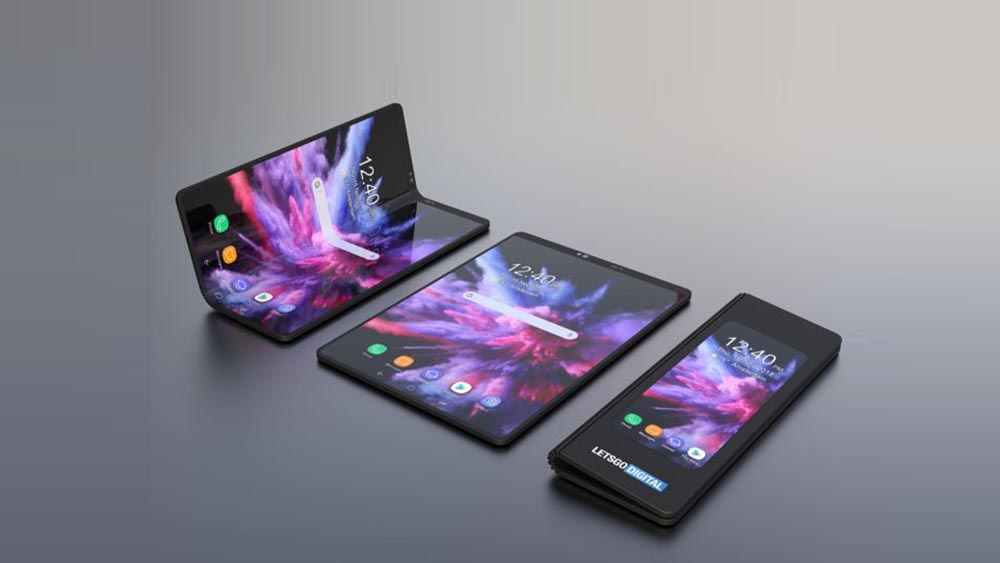 Samsung recently launched its fold-able smartphone Samsung Galaxy Fold. It features a 7.3-inch screen which folds itself into a pocket-friendly mobile device. The Samsung Galaxy Fold has 12 GB of RAM and 512GB of internal memory stocked. 4300mAh battery (rigid lithium-ion battery on each side) is also present in the Galaxy Fold split into both sections because of the fold.  The triple camera, which is now a norm, is present in the Fold as well. Samsung mobiles has also claimed that the Samsung Galaxy Fold can run 3 apps simultaneously. Currently, the phone is priced around 2000 USD in global cellphone market.
Huawei Mate X
Huawei Mate X was revealed on the MWC 2019, the same event when Huawei Mate 20 Pro wins best smartphone award. Unlike the Samsung Galaxy Fold, Huawei's Mate X folds in the opposite direction, having the screen wrapped around the outside. This 8-inch tablet lets users enjoy a screen on the back and front when snapped closed. Besides the design, having a Kirin 980 processor along with 5G connectivity makes this Huawei mobile phone quite a catch. The Huawei Mate X is pricier than the Galaxy Fold by Samsung, labeling at 2299 USD & goes on sale in Summer 2019.
Xiaomi Mi Flex
Xiaomi's Mi Flex was revealed by the company founder Lin Bin in a video where he's teasing the double screened prototype. Lin Bin also stated that the symmetrical double-folded form perfectly combines the experience of the tablet and mobile phone, which is both practical and beautiful. Although it is still an engineering machine, it is sent out for everyone to see. If you like it, we will consider making a mass production machine in the future. From what Mi mobile phones has delivered in the past few years, we can expect Mi Flex to be something out of the ordinary.
Oppo's Foldable Phone
Oppo's foldable phone prototype was also revealed in the MWC 2019 and has a striking resemblance to Huawei's Mate X. It has one OLED display panel that stretches outwards, instead of having double displays inside. Oppo's Vice President Shen Yiren Brian said that the phone did not really offer a huge improvement in terms of user experience and has invited feedback from consumers to start mass production. Looks like Huawei has some competition from Oppo mobiles.
Motorola RAZR 2019 Concept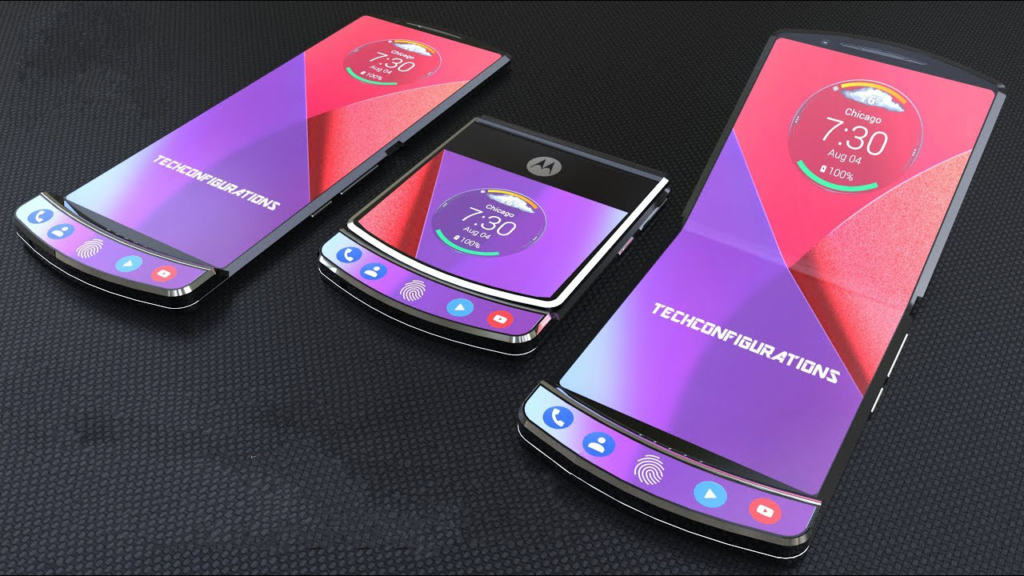 Coming from the company that immortalized the flip phone design, we can very much expect Motorola to flaunt their concept. Motorola mobile phone company is rumored to be working on a foldable phone which might carry the iconic RAZR brand. It's said to be a flip phone with a foldable screen. The CEO of Lenovo (parent company of Motorola) said on TechRadar that the idea will be developed very soon. With the Motorola RAZR V3 being the most iconic phone, this generation has seen, bringing it back as a smartphone will have its own charm.