Trendy Desi Wear Ideas You Can Flaunt at Work!
It is no surprise that the most annoying thought that goes through every working woman's mind every day is what to wear and once that's decided, the other question that daunts them is how to style your attire!
No matter what your job nature is, looking on point and sophisticated is super essential for not only looking good but also to get you motivated and beat the stress from the boring and same routine.
As working women, we mostly can't find the time to go out on full-day shopping sprees and pick our outfits, which is why we've built a perfect solution for you!
If you're confused about what's the latest Ethnic pret-wear fashion or you want to look flawless in Desi attire at work, then worry not! We've built the perfect Outfit Ideas that you can easily buy on Daraz while sitting comfortably at home!
So, check out our favourite picks of Desi wear available on Daraz and Shop the Look!
Feel Chic in This Desi Casual Blue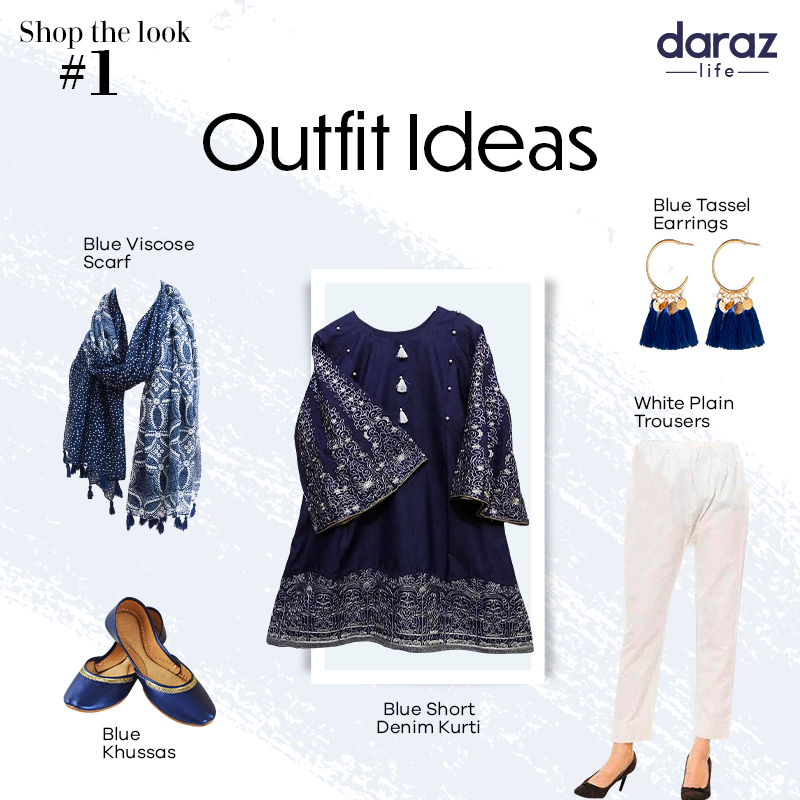 This look is perfect for women who love being comfortable and love dressing confidently! This blue and white fusion is bound to make you look super chic and along with matching tassel earrings, you'd look flawless!
Click the Images to Shop This Look!
Trust to Always Look Pretty in Pink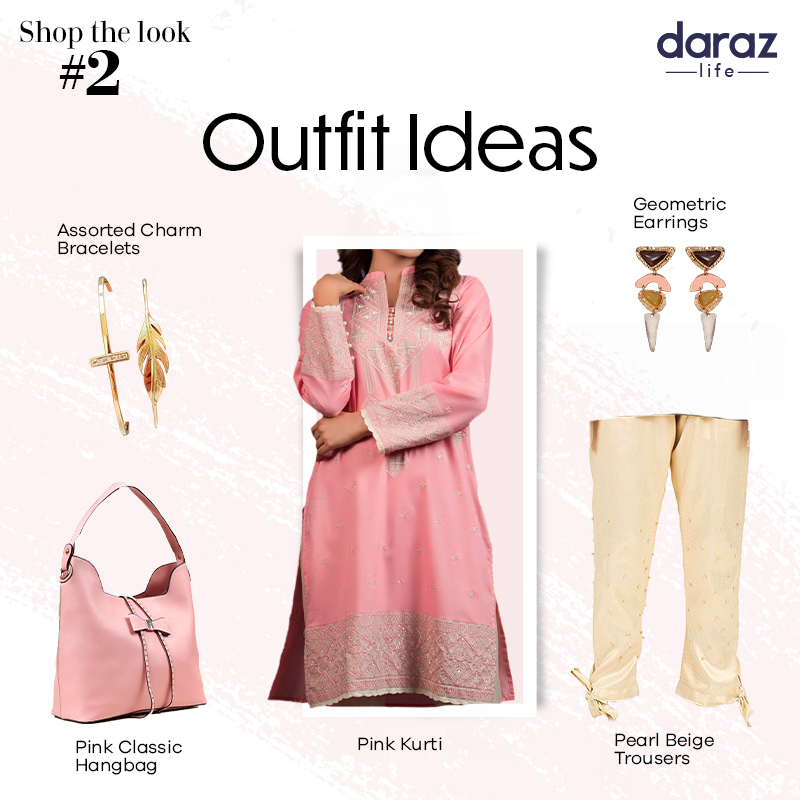 Wearing pink is always a good idea! With the Pakistani complexion and skin-tone, Pink and Peach colors look gorgeous! This embriodered Pink Kurti paired with pearl silk trousers will be the perfect wear to look sophisticated and traditional!
Click the Images to Shop This Look!
Divulge in Elegance with This Block Print Kurti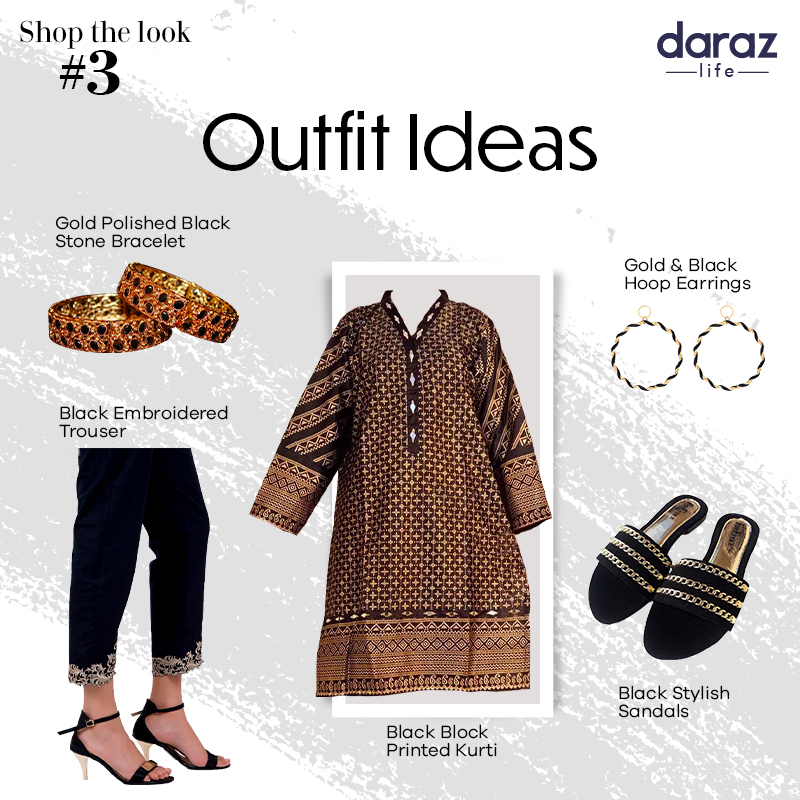 What's a better way to look classy than adorning yourself with the classic Black and Golden colour combo? Have an important and special day at work and you want to look your best? Then we totally recommend this look!
Click the Images to Shop This Look!
Click on the images to buy!
Flaunt Your Desi Side With Ethnic Colors
This is for days where you really want to flaunt your inner desi! A chunri dupatta, kolapuri sandals, and jhumkis over a plain kurta is literally our favourite look! We believe this wear is perfect for Fridays. What about you?
Click the Images to Shop This Look!
Style Yourself in a Lively Yellow Attire
Click on the images to buy!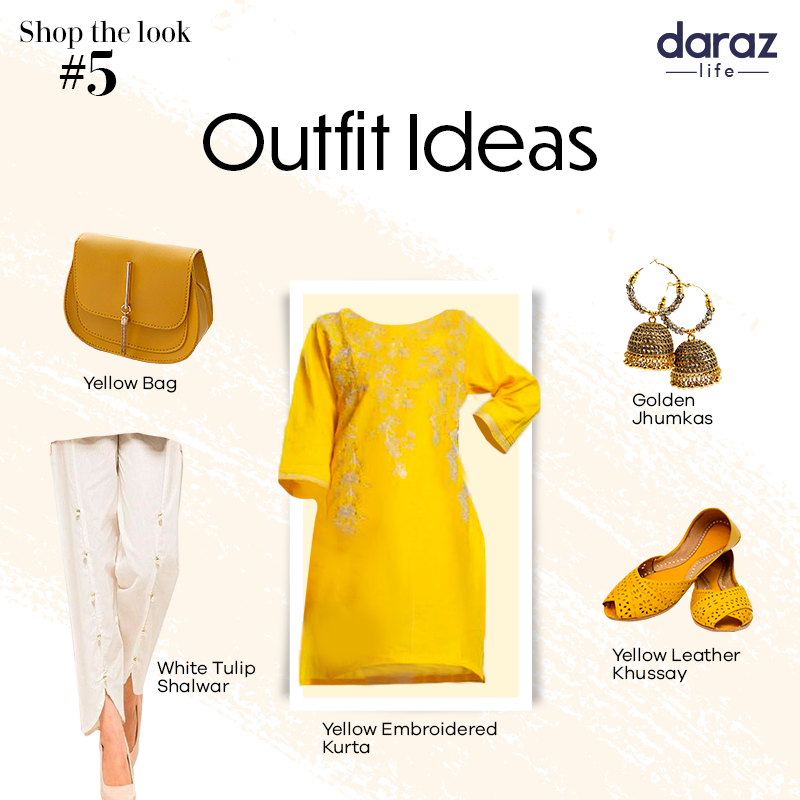 This outfit idea is perfect for the lively and bold woman within all of us! The yellow Embroidered Kurta paired with elegant White Tulip Shalwar and handmade leather Khussas is the perfect outfit idea for days where you want to look vibrant and motivated!
Click the Images to Shop This Look!
---
Looking for more Desi style inspiration and attire? Then check out the following blogs on Daraz Life and upgrade your wardrobe!
Click on the following images to visit the blog!
---
Looking to avail HUGE discounts and vouchers? Download the Daraz App now! Not sure why you should? Check out these sneaky perks you get with the app!