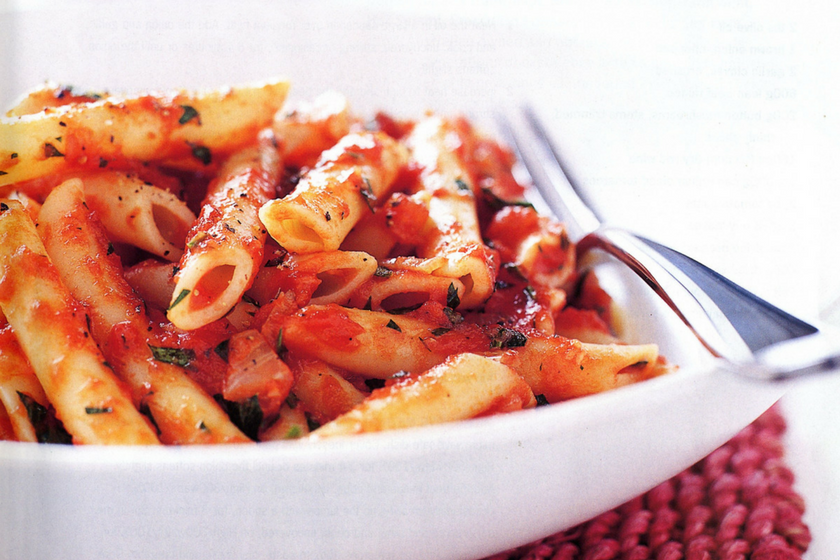 Win Their Heart With This Easy Pasta Recipe
They say "the way to a man's heart is through his stomach." You've probably heard it at least once in your life, and as challenging as it sounds, we can't say much about how true it actually is, but cooking a deliciously romantic meal for your loved one is definitely one of the best ways to make them feel special.
This Valentine's day, break the stereotype of dining out at fancy and expensive restaurants and prepare yourselves for a perfect night in. Sure, scoring a reservation at a buzzy new spot or your favourite restaurant may seem like an ideal date night but do you really think that eating at a crowded place and chasing waiters is worth all the bucks you spend on it? Why go through so much hassle when you can treat your better half to an exotic dinner at home with this simple red pasta recipe.
Ingredients
3 Tbsp Olive Oil
400 gm Pasta
1/2 tsp Oregano
1 tbsp Thyme
100 gm Parmesan or Cheddar Cheese, Shredded
8 – 10 Tomatoes, Pasted
3 Cloves Garlic, Chopped
1 tbsp Crushed Red Chilli
1 tbsp Basil, dried or fresh
Salt to taste
Method:
Step 1
Heat the oil in a large non-stick frying pan over medium heat. Add the garlic and cook, stir for 1 minute or until aromatic.
Step 2
Stir in the tomato paste. Increase heat to high and bring to boil. Reduce heat to medium and let it simmer.  Stir often, for 6-7 minutes or until the sauce reduces and slightly thickens.
Step 3
Stir in the oregano, thyme and crushed chilies. Taste with salt and cook for another 3 minutes on slow heat.
Step 4
Meanwhile, cook the pasta in a large saucepan of salted boiling water following packet directions or until al dente. Drain and return to the pan.
Step 5
Add the sauce to the pasta and toss to combine. Shred cheese over dish, garnish with a few basil leaves and serve immediately.