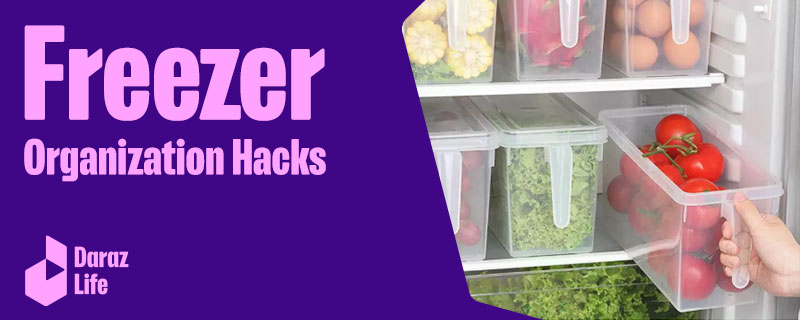 9 Genius Fridge/Freezer Organization Hacks to Follow this Eid-ul-Adha!
Bakra Eid is almost upon us and it is no doubt that we're all elevated and excited to celebrate it with our loved ones, wear new clothes and of course, enjoy the delicious and meaty foods and BBQs! But, don't forget to follow the SOPs and celebrate Eid safely this year!
There's just one thing about this Eid that stresses us out.. the constant reminder to make space in your freezer and fridge to store all the meat and dishes to keep them fresh!
Since its the monsoon season and humidity in Pakistan is over the top, a little delay in storing the meaty items will put your meat at risk of going bad. But, if you're reading this blog then you're in luck because we've got the solution for your worries.
We've listed 9 super handy fridge/freezer organization products and hacks that your clean-free side will thank you for, read them below!
1) Vacuum Seal the Meat to Save Space and Extra Freshness!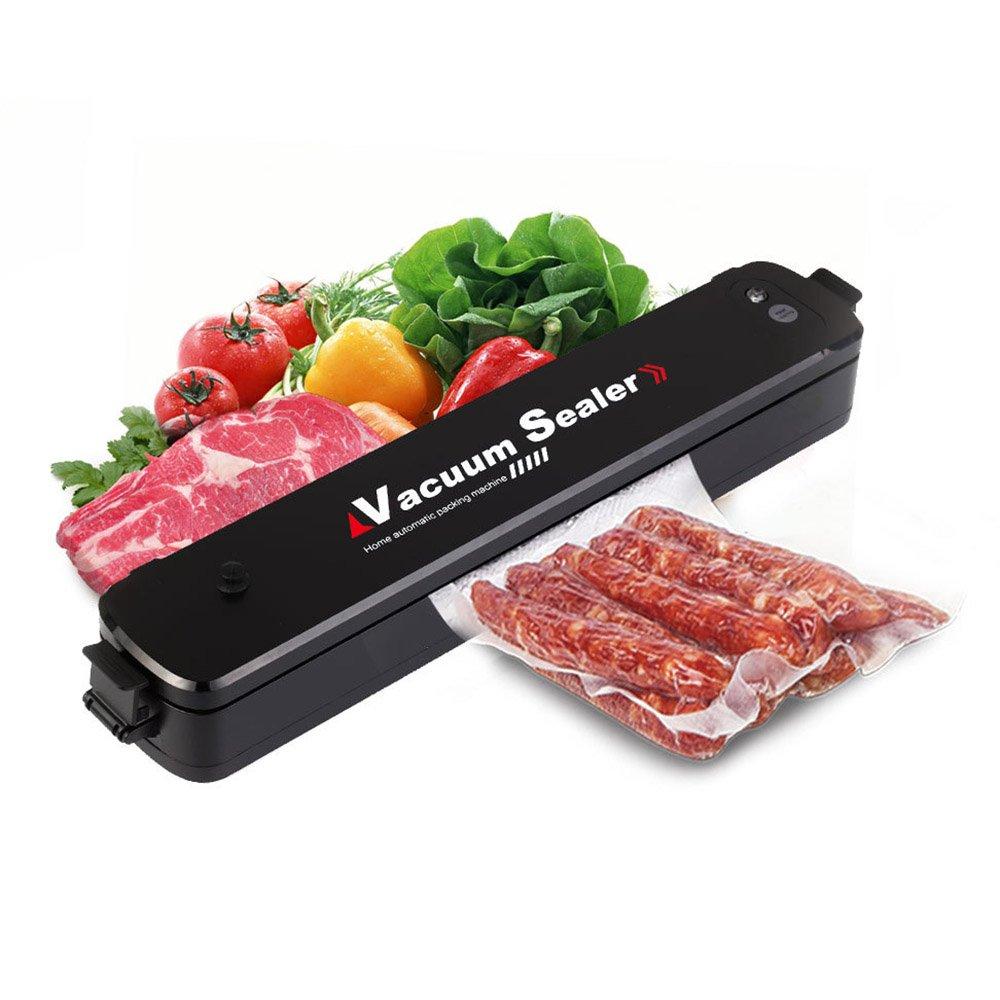 A vacuum sealer easily compresses anything in bags and keeps it fresher for longer. And it's an excellent way to save up space. You can even marinate your meat and seal it!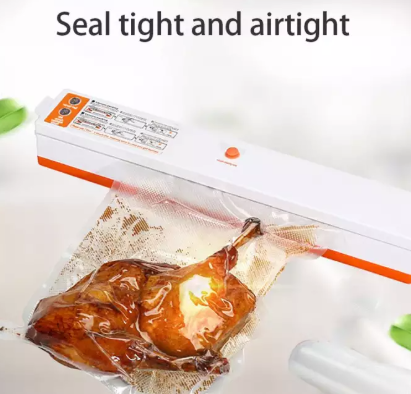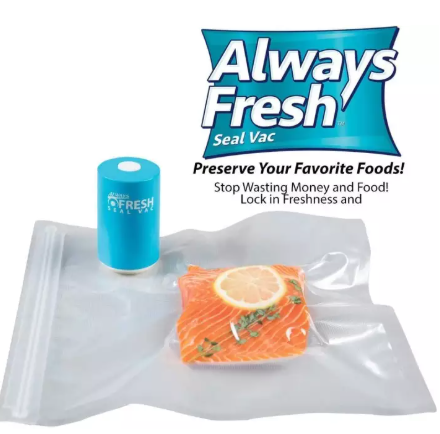 2) Use A File Holder to Organize Bottles!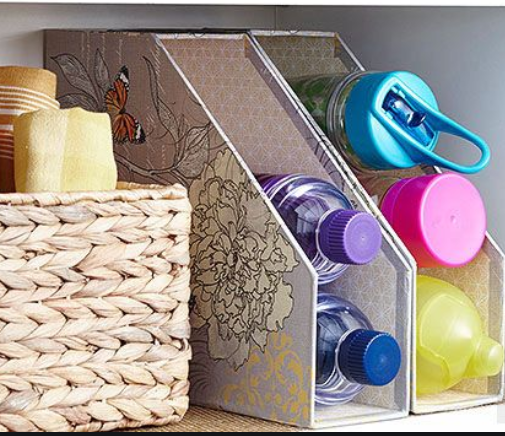 There's no denying that cold water is truly a blessing but storing water bottles in the fridge takes up a lot of space. But, no more! Use a file holder and stack up your bottles there and enjoy more space!
3) Get a Storage Basket For Vegetables and Fruits!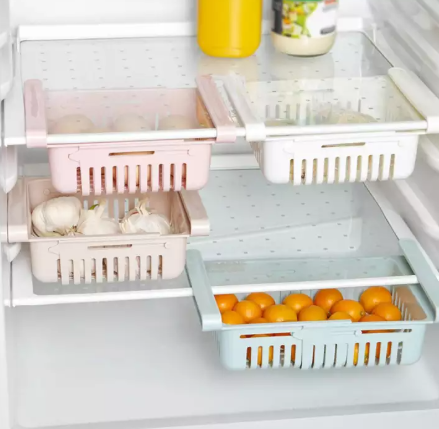 With these super handy storage containers, you actually get extra space in your fridge. Slide them in with convenience and enjoy and extra shelve/storage to keep your fruits and vegetables in!
4) Use Binder Clips to Get More Space!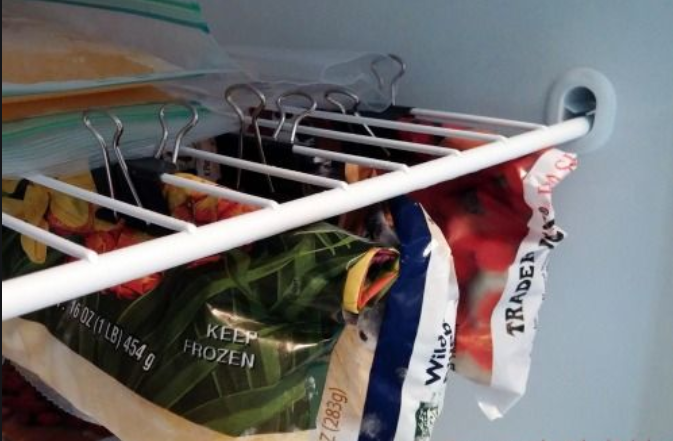 This hack is another way to utilize the space in your fridge. This works perfectly if you have powdered items such as corn flours, bread crumbs, pulse bags that you want to keep without them scattered inside the fridge.
5) Storage Cases with Handles to Store Fruit/Vegetables/ in the Fridge!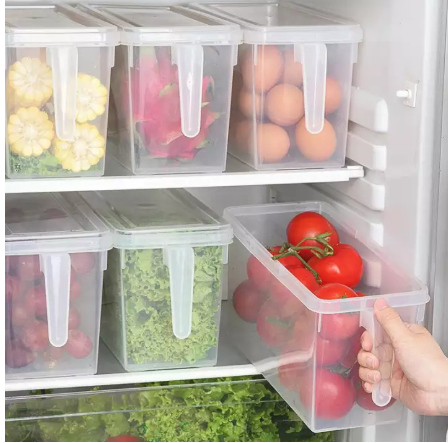 Looking for a way to declutter your fridge or standing freezer literally in a handy way? These storage boxes with handles will allow you to keep your foods and chopped vegetables fresh and save it from getting any moisture and smell and also will be easily to take out!
6) Keep Your Freezer/Fridge Bacteria Free with these Anti- Mildew Mats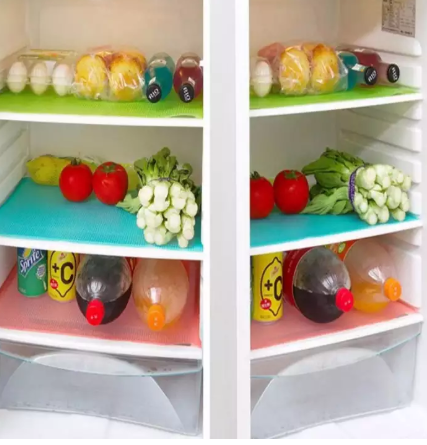 With all the moisture inside a fridge and also thanks to the loadshedding, it's easy for extra moisture to get developed in our fridges and freezer along with mildew that attracts bacteria! These anti-slip and anti-mildew mats are the perfect product that not only gives a neat look but also works!
7) Label Everything!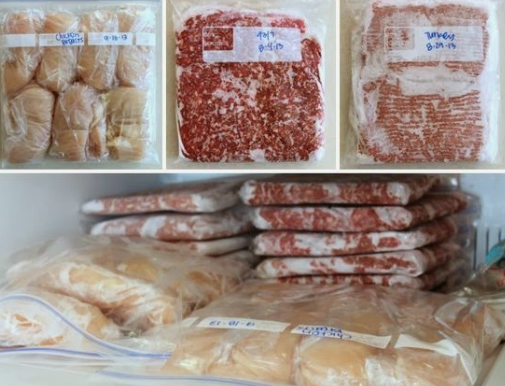 If you're particular about keeping things organized and clean, then you would definitely enjoy labelling! By labelling what you're storing in the fridge keeps you from defrosting the wrong item and saves you time!
8) Use a Rotating Tray for Condiment Bottles and Jars!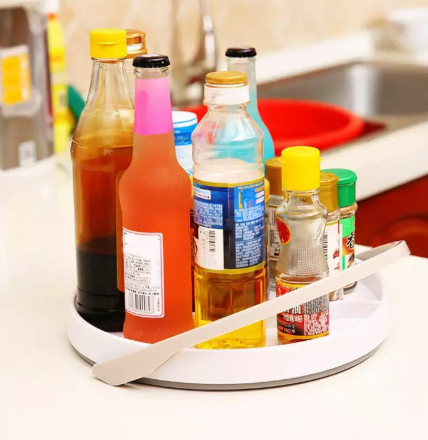 Don't like digging all the way in to find a bottle of ketchup? This rotating plate or tray makes the perfect storage tray in your fridge that will not only keep your fridge organized but a clever way to find what you need without moving things aside!
9) Magnet Storage for the Extra Space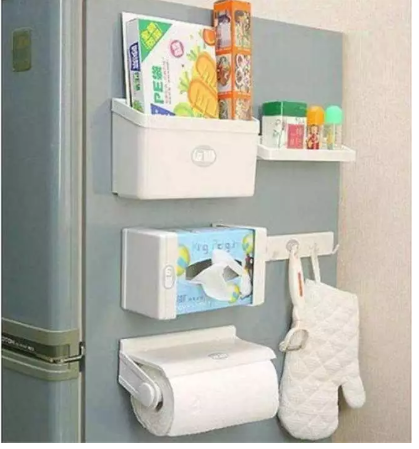 Last but not the least, make storage on the outside of your fridge too! With these magnet storage boxes that you can stick to your fridge, you can utilize that space aesthetically and keep all your important bills, cookbooks, tissues or anything there!
So, get your organizing game on and get these products in time to make that space count!
---
Also Read: [ Best BBQ Grills in Pakistan ]
Check more of our blogs on Daraz Life below!