All About Ehsaas Labour Program Online Registration 2021
With the ongoing pandemic, many people in Pakistan have suffered immensely economically. To help ease the burden, the Prime Minister had introduced Ehsaas Program Registration service that grants people of Pakistan a certain amount of cash. The Ehsaas Labour Program by Nadra has been introduced to grant some relief during COVID for those laborers who had lost their livelihoods and are not able to make ends meet due to less demand. To know more about Ehsaas Labour Program Online Registration and learn more about how to apply for Mazdoor Ka Ehsaas Program Registration.
The Ehsaas Labour Program Online Registration
The Ehsaas labour program is another financial assistance program that started to ameliorate the burden of low income wage workers whose work has been affected by COVID-19. This Ehsaas labor program is a part of the Ehsaas Emergency Program where the eligible people receive an Rs. 12,000 grant to make their ends meet. You can learn more about its details below to know how to register
How to Apply for Ehsaas Labour Program
In order to know how one can apply for the Ehsaas Labour Cash Program online you can follow the step by step instructions to get your Ehsaas Labour 12000 cash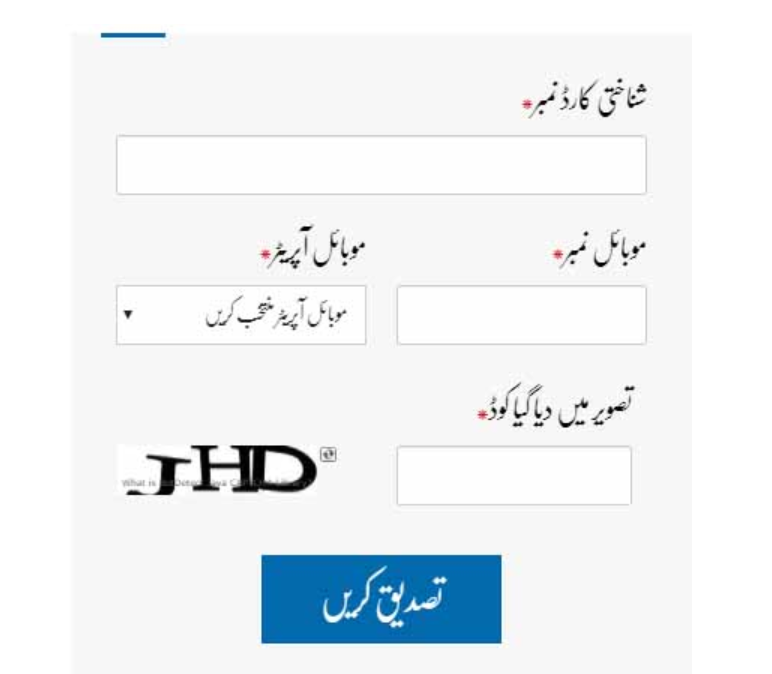 A candidate who is eligible for this can apply by visiting https:// ehsaaslabour.nadra.gov.pk/ehsaas/
Click on Ehsaas Labour Button
The applicant must enter their correct 13-digit CNIC number
Enter the current mobile number by selecting your mobile network code.
Copy and Paste the Captcha code
and Enter "Tasdeek Karein"
How Do I Check My Ehsaas Labour Program
To check that if your Ehsaas labour cash program registration is confirmed, after registering from the Ashsaslabour nadra gov pk you will receive an SMS on your phone from the registered mobile number that will tell you the grant details. Moreover, for Ehsaas labour program check, send an SMS on 8171 or visit Ehsaas web-portal to check process.
---
The learn more about Ehsaas CNIC check online or to find more about Ehsaas Kifaalat program visit our Daraz Blog now!