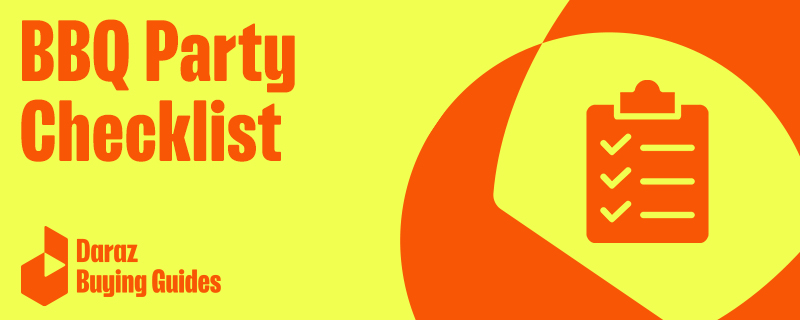 Pakistani BBQ PARTY Equipment Checklist (2022)
When it comes to have a BBQ party, you might come across a lot of checklists but not exactly on how to have it in a desi Pakistani style! For that, you'll need to keep in check a lot of things to avoid the hassle of running your horses to arrange those essential items for your friend and family.
From start to completion, here's the checklist that will help you organize a perfect BBQ party not only at your home but outdoor festivity.

Marination
Beef / Mutton / Chicken Boti
Gola Kabab / Seekh Kabab
Chicken Tikka
Ingredients for Marination
Raw papaya (Kacha Papeeta) / Meat Tenderizer
Ginger & Garlic (Adrak & Lassan) Paste
Homemade or ready-made spice mix (Masala)
Yogurt (Dahi)
Lemon

Cooking Essentials

Serving Essentials

Sidelines
Salad (Onions, Tomatoes, Cucumbers, Lemon, Green Chillies, Salt & Pepper, Vinegar)
Garlic (Lassan) and Cumin (Zeera) Raita
Coriander & Mint (Dhaniya & Pudina) Chutney
Tamarind (Imli) Chutney
Puri Paratha / Chapati / Naan
Soft Drinks, Juices
Mineral Water Bottles / Water Cooler / Water Dispenser
Ice

Sweet Dish

/ Desserts / Ice-creams

Ambiance Add-ons
At last, things would be way easier if the responsibilities are divided with respect to the arrangement of items and cooking the meat so that you enjoy the party with your friends & family to the fullest!