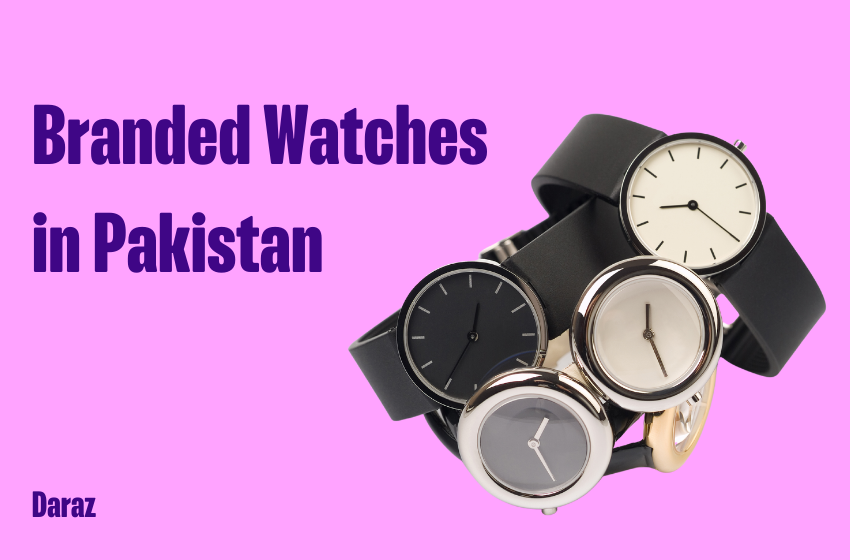 A List of Best Branded Watches in Pakistan & Where to Buy Them! (2023)
Looking for the best branded watches in Pakistan? Here's a list of the best branded watches in Pakistan that you absolutely must know about! And perhaps buy them too!
Branded watches like Casio, Seiko, Citizen, Tissot, etc. can be an excellent gift for anyone. Better yet, a branded watch can be an amazing buy for yourself too! After all, who doesn't look good with a good watch around their wrist. Whether you're looking for mens watches in Pakistan or watches for women, you can find everything you want if you know where to look!
Which brand is best for watches in Pakistan?
Best branded watches in Pakistan are:
No. 1 – Sveston
No. 2 – Casio
No. 3 – Citizen
No. 4 – Seiko
No. 5 – Tissot
No. 6 – Rado
A watch is a memorable gift and one that shows your love for the person. A lot of people are looking for branded watches in Pakistan that are also not overpriced but are unable to find them. Well, no more! We bring you a fantastic assortment of branded watches in Pakistan on Daraz that are 100% genuine.
Casio Watches
Casio watches are one of the oldest watch brands that has long been launching amazing but also affordable models. From the Edifice Casio watch price in Pakistan to the Casio G-Shock range in Pakistan and others, Casio offers a rather fantastic range of branded watches in Pakistan! The starting Casio watch price in Pakistan is around PKR 4500, which makes it a fantastic choice in best watch brands in Pakistan.
Citizen Watches
Citizen Watches in Pakistan have a reputation for class. Men and women alike admire the sophistication of Citizen watches and well, the Citizen watch price in Pakistan is also a big factor. The decency of these Citizen watches is what makes them a desirable branded watch in Pakistan! The starting price for a Citizen watch in Pakistan is around Rs. 16,900.
Seiko Watches
Seiko watches in Pakistan are one of the most popular watch brands in Pakistan. Seiko is a watch brand that has gained a reputation for its unique range of watches in Pakistan. From chain watches with steel body to strap watches, Seiko offers a versatile look of watches that are perfect for any given setting! A Seiko watch price in Pakistan starts from as low as Rs. 24,000.
Tissot Watches
If you're looking for original Tissot watches in Pakistan, then you've got it! Daraz brings you a great collection of the best Tissot watches that you also get at even better Tissot watch price in Pakistan which starts from around Rs. 29,000. Tissot is a mid-tier to high-end popular watch brand in Pakistan. You can get a great deal of variety in different types of watches and every Tissot watch is a statement on its own!
Rado Watches
Rado watches in Pakistan are among the luxury watch collection. Rado watches are premium watches that people usually buy for important occasions. A lot of people buy Rado watches in Pakistan as a wedding gift for the groom or to celebrate an extraordinary occasion in life. Get the best possible Rado watch price in Pakistan on Daraz, which starts from around Rs. 100,000, where you can find a broad range of Rado watches! Be the embodiment of class and style with the an elegant Rado watch in Pakistan!
---
You might also enjoy reading: Latest Limelight Collection | Top Watch Brands in Pakistan