Must-Have Haier Products to Upgrade Your Home on a Budget!
In this digitized time, we're all relying on technology and gadgets to get us by and make our lives easier! From finding a good quality washing machine to lessen our workload to finding best dc inverter ac in pakistan that wouldn't break our banks, we're looking for something reliable.
Which is why Haier products in Pakistan are taking over the market. Haier won't let you down in terms of providing you convenience at an affordable price range compared to other home appliance brands!
Haier is one of the leading electronic company in Pakistan. With gathering great reviews with their home improvement and appliances, it has now extended its product range.
Get special discounts and prices on Daraz exclusively with the Azaadi sale! So, hurry up and stock up now on the latest refrigerators, ACs, washing machines and bring innovation and convenience to your home!
Check out these Haier products in Pakistan you don't wanna miss!
LED TVs Under Rs. 45,000
If you like watching your favourite TV shows and movies on a great screen that offers HD display, high-quality sound system, touchscreen, android compatibility, then Haier will make a great choice for you.
Whereas, Haier smart TVs come at affordable rates in Pakistan and feature Android apps, streaming online content, screen mirroring, content sharing and more!
Click here for more Haier LED and Smart TV
Inverter ACs under Rs. 65,000
Haier air conditioners and inverters are a remarkable choice for those who prefer durability and efficiency to provide cooling solutions even in the scorching summers of Pakistan.
Haier ACs offer a variety of designs that are set at affordable rates but offer state-of-the-art technology so you enjoy the optimum cooling experience at your home.
Click here for more Haier Inverter ACs
Latest Refrigerators under Rs. 55,000
Our homes are practically incomplete without a refrigerator! From storing all the extra food and keeping it fresh for longer requires a fridge that offers effective cooling and decent storage space.
This what Haier refrigerators are known for the best. From eco-friendly fridge to even a digital inverter fridge that offers low electricity consumption, Haier offers a wide variety you'll love. Here are some o the budget friendly ranges.
Click here for more Haier Refrigerators
Automatic Washing Machines under Rs. 30,000
Automatic washing machines is easily the greatest invention that saves us so much on this super essential chore!
Who doesn't love the fresh new laundry and with Haier's fully automatic washing machines, you can easily get done with as it has gentle cycle repetition and low noise as well, with which you can do your washing any time you want!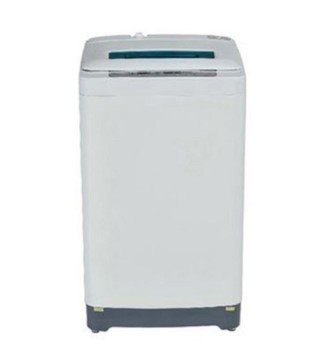 Click here for more Haier Washing Machines
Microwaves under Rs. 20,000
Another essential home improvement appliance is a microwave that is a must have in any kitchen. Haier makes some of the best microwaves that offer long years warranty, low noise, easy heating and the best of all, reasonable prices with great quality!
Click on the Image for Price and Specs!
Haier Kitchen Gadget Range under Rs. 15,000
Apart from that, Haier also features some great kitchen gadgets that is a must have if you're looking to revamp your kitchen and make your cooking easier and faster!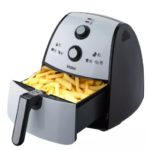 Click here for more Haier Kitchen Gadgets
If you're still looking for more options, then check out all these products range of Haier products in Pakistan available on Daraz through Haier's official flagship store and shop the best product for you!
---
Learn more about buying authentic products through DarazMall and how to pay on Installments on Daraz so you can have a hassle-free shopping experience!
Download the Daraz App now and enjoy exclusive discounts, in-app vouchers and more!