Daraz 11.11 Live Updates (2020)
Welcome to the official Daraz 11.11 Blog! Here, we'll be covering everything about the 11.11 sale 2020 from start to finish with live updates about launches, new initiatives, brand partners, payment partners, and exclusive deals and discounts. Follow us on Facebook, Instagram, Twitter, and LinkedIn and Bookmark our blog Daraz Life to stay updated with all that's happening!
Tuesday 17th November 2020
Last Day to Grab The BEST Discounts!
Here's a roundup of what you can expect today!
Up to Rs. 2,500 OFF on Askari Bank Credit Cards during LAST Hours of 11.11 Sale.
Extra up to Rs. 4,000 OFF on Faysal Bank Cards during LAST Hours of 11.11 Sale. Hurry, shop your faves now:
Up to Rs. 5000 OFF through Easypaisa Wallet during LAST Hours of 11.11 Sale.
Monday 16th November 2020
6PM
Xiaomi brings you the most awaited flash sale from 6PM till 9PM. Hurry up and get huge prize drops on your favourite phones!
Click here to buy: https://bit.ly/36Dpf3z

3PM
Get amazing flat discounts from 3PM till 5PM with 11.11's Brand Flash Sale on top brands like Pond's, Casio, SanDisk, Nivea, Dove, Durex, and more!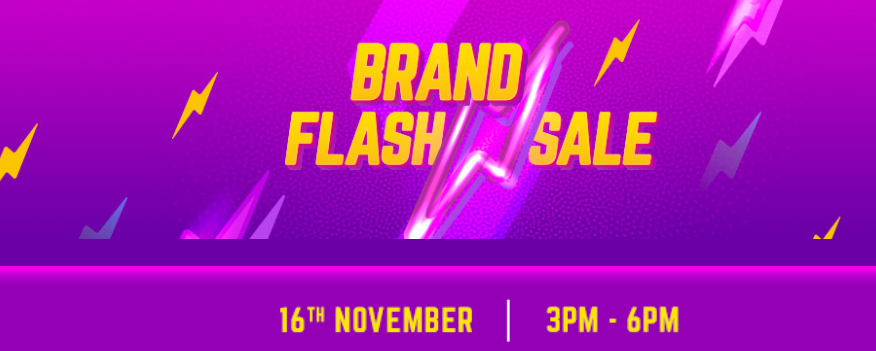 Friday 13th November 2020
Get Your Hands on Exclusive Deals with the Jeeto Pakistan Flash Sale!

Play Jeeto Pakistan Games and Win Crazy Prizes! Are you Playing? Click below to get started!
Thursday 12th November 2020
Daraz 11.11 Show Episode 2
Catch us live for the Daraz 11.11 Show with Hina Altaf on Facebook and the Daraz App now!
Keep Your Eye Out for Exciting Activities All Day Today on the Daraz App!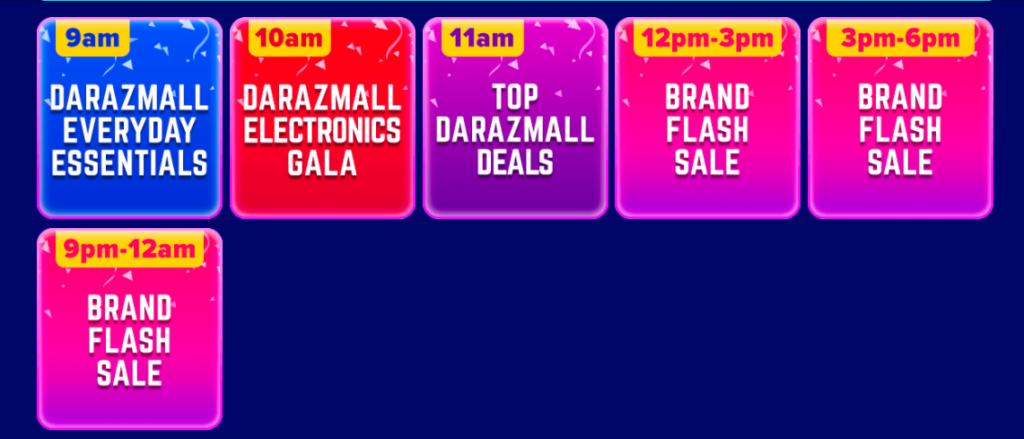 Shake your way to win this 11.11!
With Shake Shake, you can get a chance to win gift hampers, exclusive brand vouchers, and so much more! Shake Shake is available during specific hours every day so you need to stay vigilant!
Here's how to play:
Head on to the Daraz App
If you see Daz in a corner, Shake your phone!
You'll get a chance to win special vouchers and give-aways!
11AM and 11PM – Top Daraz Mall Deals
Log in to Daraz at 11am and 11pm to get amazing discounts and deals! Click here to start shopping!

Wednesday 11th November 2020
Mystery Box Deals for Only Rs.11!
Order a mystery box for Rs.11 and get 11 mystery products from our Global Collection worth Rs.11,000! Click here to read more or click here to get started with shopping!
Get Ready for the Chance to Win Big With the One Rupee Game at 9pm Tonight!
Get ready to play and win with the One Rupee Game on the Daraz app tonight! You can play the One Rupee game on Daraz on Here's how you can play this game:
Head over to the app and select a product of your choice available
Pay Rs. 1 for the product through your Daraz Wallet
Get chance to win!
Keep in mind that you need to make payment via daraz wallet. In case if you don't know, here's how to activate daraz wallet.
20% Sitewide Bank Flash Sale!
Avail 20% site wide discount with Faysal Bank, MCB, and Askari Bank credit cards! Click here to start shopping!

Daraz 11.11 Show Episode 1
Catch the first episode of Daraz 11.11 Show with host Hina Altaf below!
Jhatka Deals from 5pm to 7pm!
We are now live with Jhatka deals! Get the chance to buy genuine phones, bikes, and appliances at as low as Rs.11! Click here to start shopping!

Avail FREE Shipping from 3pm to 5pm Today on All Daraz Orders!
From 3pm to 5pm today, you can get the chance to avail free shipping on all your orders. Click here to start shopping!
Shop for Rs.5,000 from Daraz and Get the Chance to Win Exciting Prizes
Daraz Express Delivery Orders Underway!
With thousands of 11.11 orders pouring in Pakistan, Bangladesh, Sri Lanka, Myanmar and Nepal just in the first few hours of the sale, our operations team is fully prepared to deliver packages in minimum lead times. Here is a glimpse of our very first 11.11 order being delivered by Ali Akhai – Head of Daraz Express in Pakistan!
Your Complete Guide to Shopping Better on 11.11!
Here's a complete guide to how to shop better this 11.11. From answers to frequently asked questions, product suggestions, helpful tips and tricks – this is the only way to shop! Click the link for more!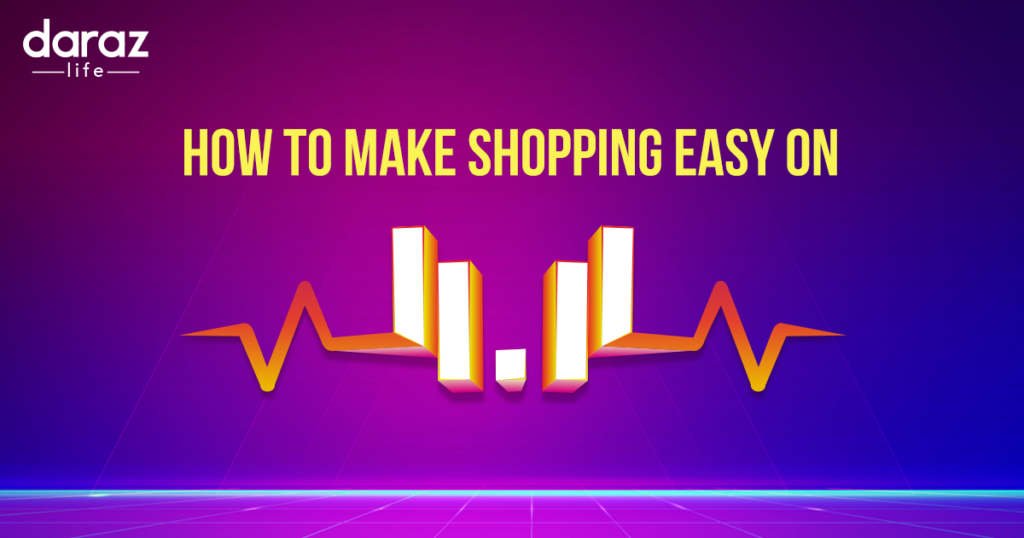 Not Sure What to Buy? Daraz Buying Guides Are Here to Help!
With handpicked product suggestions across all categories from fashion, tech, home decor, beauty, and more – buying guides are going to be your best friend to building the perfect shopping cart! Click the image below to start browsing!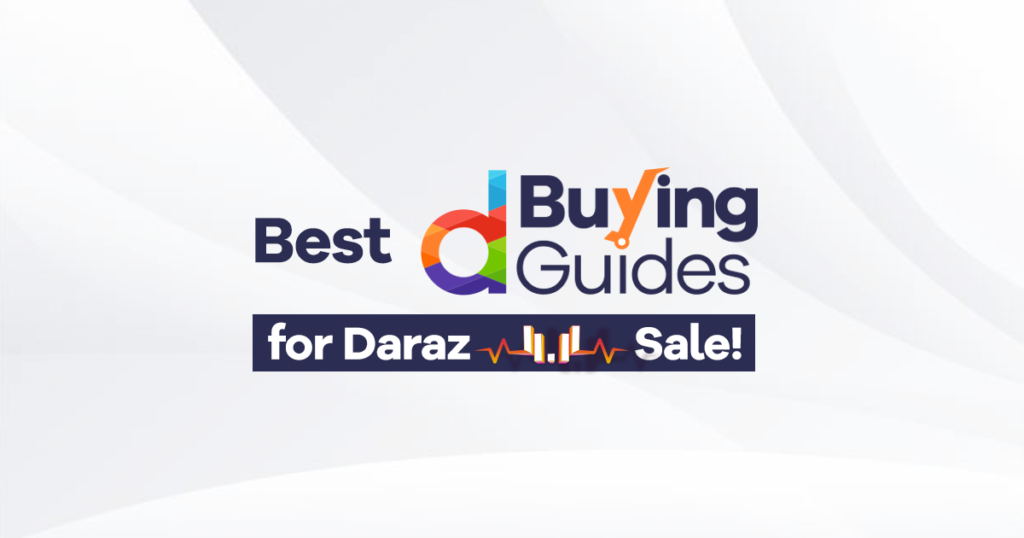 The Biggest Sale of the Year is Now Live!!!
With 50 crore worth of discounts to be found, exclusive launches, vouchers, bundle deals and more awaiting you – what are you waiting for?! Click the banner to start shopping!

Tuesday 10th November 2020
10pm
#DarazGyaraGyara goes LIVE at 12 tonight! Join us as we launch our 11.11 Sale. Learn how you can make the most of the sale and win giveaways while you're at it!
6pm
The SEO regional team tells you what 11.11 has in store for you!
4pm
Post 11.11 global kickoff celebration at Daraz Pakistan Head office! The entire team is looking forward to launching the sale very soon tonight in all our markets.
1pm
International unified tech kickoff for 11.11 with all Alibaba markets live from 8+ countries. All of the leaders including Bjarke Mikkelsen – CEO, Daraz Group, shared their excitement and highlights of all the efforts put in by the tech team to make sure the campaign goes smooth tonight!
12pm
We are all set for 11.11 Global kickoff with all Alibaba ventures around the world just in a few hours!
Monday 9th November 2020
6pm
Meet the influencers in dLeague taking part in Pakistan's largest competition! Click the image below to read more!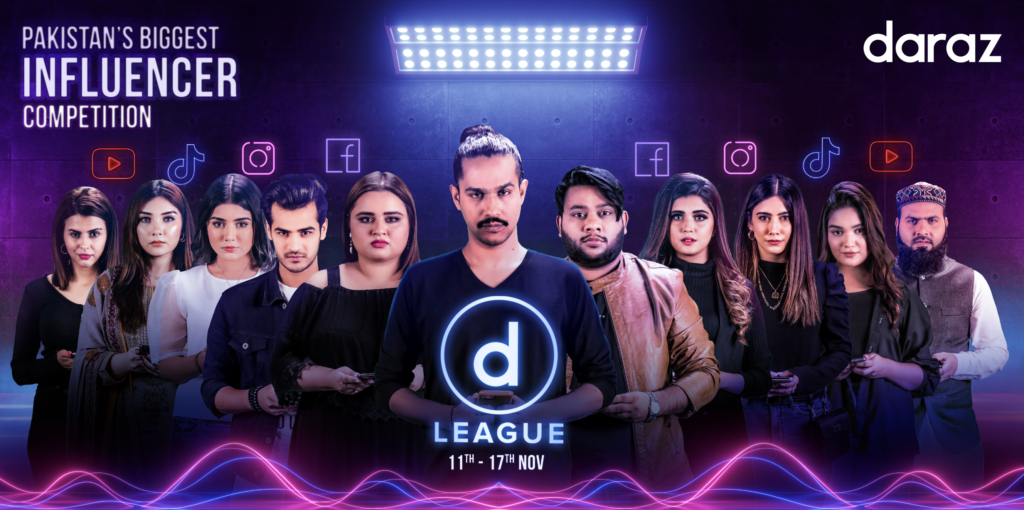 3pm
To enable faster and secure deliveries, we have millions of products stocked at Daraz Warehouses that are being sold under the banner of Fulfilled by Daraz. Look for the sticker when you're shopping to get your order super fast!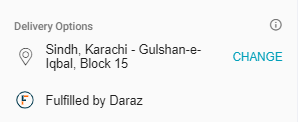 12pm
Genuine Products: We offer only genuine products in the original Daraz packaging. We work hard to provide you with the largest selection of authentic and branded products at the highest quality.
Safe & Secure payments: Whether you pay on delivery or conveniently with one of our digital payment methods, your privacy is important to us and we keep your data secure. Moreover, Daraz is PCCIDS compliant – world class standard – when it comes to digital payment methods.
Free & Easy returns: If the product received is not as advertised, you always have the option of returning the product and requesting a full refund. There is no cost for returning a product. We have also introduced a return pick-up option in Karachi, Lahore & Islamabad which means we will come and pick the product from your home. We have an instant refund policy for all products below Rs 750.
10am
Need help with using the Daraz app/website? Want to learn how to take advantage of the deals up for grabs this year? Or maybe you want to know how to use vouchers or what payment options are available to you – Daraz 11.11 Help Center is going to guide you through all your worries this 11.11 for a hassle free shopping experience!
Sunday 8th November 2020
Our Official Delivery Partners
DEX, TCS, LCS, Rider, Call courier, Trax, M&P, BlueEx, Foodpanda, Swyft Logistics, M&P, Pearl Courier Service, Team Express Service, Abdullah Logistics, AA Distributors, Xpress Services, Tarar Logistics, Amer Enterprises, City Courier, Translogistics, Movex Logistics, SS Logistics And Support Services, Rafi & Sons, Food Driver Courier Services, Delivery kaka, Khanna Home, THE MOVE I.T PVT LTD.
Please make sure you receive products from the abovementioned partners only to avoid delivery fraud. To learn more about avoiding Daraz fraud, click here!
Daraz Brings the 11.11 Show with Hina Altaf!
Daraz went live on popular ARY game show Jeeto Pakistan for the 11.11 Countdown Gala! During this time, Daraz witnessed an influx of 7x as much traffic on the platform as users were given the chance to interact with celebrities, play games, and win prizes of up to 2.5 crores!
Daraz will also be going live at 5.30pm everyday from 11th to 14th November with Hina Altaf on the 11.11 show. Keep watching this space for more!

Saturday 7th November 2020
Presenting brand partners for Daraz 11.11 sale! Click the link to check the brand's official page on Daraz!
Friday 6th November 2020
Daraz Bringing You the Chance for Double Discounts This Year!
Daraz Shortlisted Startups for 11.11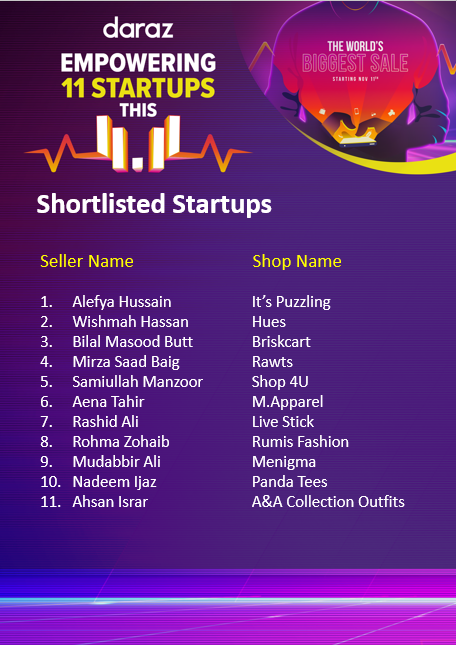 Thursday 5th November 2020
Daraz Presents DLeague Influencer Competition!
Daraz is bringing you the biggest influencer competition in Pakistan from the 11th to 17th of November! You can now participate in this program by shopping on Daraz through the influencer link provided on our application and on the influencer's social media accounts for the chance to win amazing prizes! Keep track of the score through the leaderboard on our social media channels and the dLeague page on the Daraz app.
The influencer who wins daily will automatically present its followers with chances to win exciting prizes like vouchers worth up to Rs. 10,000, electronic items such as a microwave oven, a TV, mobile phones and much more. But wait, there's something even bigger that's up for grabs! The influencer who will place first in terms of the entire campaign performance, will enter his followers in a lucky draw. The winner of this draw will get an all-expense paid trip to Turkey for two people!
Wednesday 4th November 2020
Avail discounts of up to 15% with Daraz Wallet and our payment partners! Read more over here!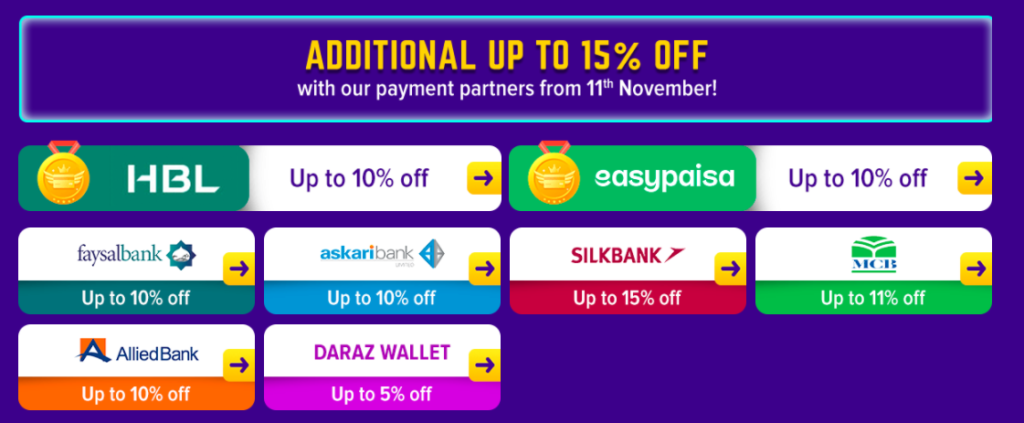 Tuesday 3rd November 2020
Lessons in Progress for Daraz 11.11!
Daraz Creating Partnerships Through 11.11
Daraz 11.11 is an investment of millions of dollars by brands combining with Daraz. This relationship creates a win-win situation for the brands suffering through a crisis of lockdown and the customers who want to shop at economical rates from a platform carrying a massive variety of over 15 million products. The discounts are aided by payment partners including HBL, Easypaisa and Standard Chartered. With the support of these, the sale will be offering exciting discounts (Upto 50 Crore) to customers on the complete assortment that is available on the platform.
Monday 2nd November 2020
Check out the Second 11.11 TVC for Pakistan Below!
Ehsaan Saya, Daraz Pakistan Managing Director, About This Year's 11.11
"This year's Gyara Gyara is happening amidst a global pandemic. Our goal this year has been to ensure our customers have access to various services on Daraz and have the best online purchase experience they have ever had! This year we are bringing the leading players of the industry to offer the best deals and customer experience."
Sunday 1st November 2020
Our first teaser for 11.11 is live!
Daraz Mission 11.11 is now live! Complete 11 missions before 17th November to win a trip to Turkey! Want to learn more: click here for everything you need to know about playing Mission 11.11!
Saturday 31st October 2020
Now get the chance to win the new Samsung M111 smartphone and many other prizes with Daraz Refer & Win! All you need to do is invite your friends to come and enjoy Daraz as much as you do! What's more? You can also win up to Rs.1,000 cash directly in your Daraz wallet when your friends download the Daraz App.
Friday 30th October 2020
Dbills is Daraz's platform to pay your utility bills online with ease. You can get up to 5% off on utility bills with 22 partners including K-Electric, SSGC, PTCL, WAPDA and more! And now, up until 10th November, 10 lucky customers can get 100% cashback if they pay by Daraz wallet!
Thursday 29th October 2020
11.11 Launch Panel
Now Shop from Daraz Even Without a Smartphone!
Daraz is now catering to customers from all segments even if they don't have a smartphone or internet access. If you want to shop from Daraz, you can now go to the nearest Daraz Dukaan and place your orders. Look out for the 11.11 posters/flyers on stores near you!
Wednesday 28th October 2020
How to Avoid Daraz Frauds this 11.11
Daraz takes great care in working towards making customer's shopping experience better and de-listing sellers who are not up to the strict quality standards Daraz strives to maintain. However, there are some measures you can take while shopping this 11.11 to ensure that you avoid some common mistakes. Click here to read about how to avoid credit card scams while shopping online and click here for 8 ways to avoid scams while shopping on Daraz.
Daraz Steps Up DEX Operations Ahead of 11.11
This year for 11.11, Daraz is aiming to deliver 100k packages per day. Currently, the delivery capacity is at 150,000 per day. To meet this demand, 2400 new employees have been hired out of which 1500 are DEX heroes, increasing Daraz's daily delivery capacity by 100%.
Tuesday 27th October 2020
Get ready for the 11.11 offical TVC from Pakistan!
dTravel Offers this 11.11!
Get ready for a flat 50% off discount on dTravel throughout the month of November! Now you can enjoy the largest discount anyone in the bus travel industry is currently offering when you book your tickets with dTravel. Learn more about dTravel by clicking here.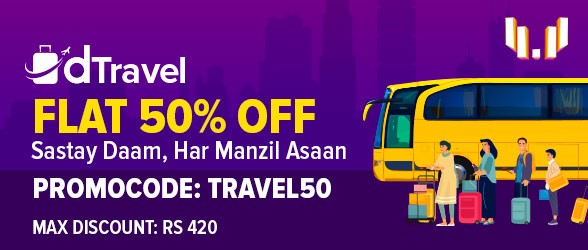 Monday 26th October 2020
Expect better customer support with Daraz Care Champs!
An additional 135 Care Champs have been hired for both seller and customer aid. They will be available during mid-night of 11.11 from 12:00am to 3:00am on live chat to assist users with queries.
Win up to Rs.500 by writing a review!
Share a review about the product you have bought on Daraz with 2 or more images and get the chance to win up to Rs. 500 in your Daraz Wallet. (Rs. 20 per view). Learn how to write a product review here and learn how to activate your Daraz Wallet here!
Sunday 25th October 2020
Find products easily with curated Buying Guides!
Want to shop this 11.11 but have no idea what to buy or where to begin looking? Daraz's Buying Guides are going to help you shop like never before. Discover products from unique categories handpicked by our blog team, personalized product reviews and tips, tricks, and hacks to help take your shopping experience with Daraz to the next level.
Click here to browse our Buying Guides and keep checking our blog, Daraz Life, for more updates.
Saturday 24th October 2020
Announcing Co-Sponsors for 11.11 Sale 2020!
Official co-sponsors for this year's Daraz 11.11 sale have been announced. You can expect to see official products with exclusive deals and discounts from the following:
Procter and Gamble – Up to 30% Off
Unilever – Up to 80% Off
Nestle – Exclusive Bundles
Reckitt Benckiser – Up to 67% Off
OnePlus – Up to 20% Off
Xiaomi – Uptp 25% Off
Haier – Up to 23% Off
TCL– Up to 24% Off
11% Cashback Offer on Purchases During 11.11!
Look out for the cashback sticker when you're shopping this 11.11 because we've got a special offer for you! Purchase any product with the cashback sticker and get 11% cashback in your Daraz Wallet once your order is delivered at the end of the promotion.
Friday 23rd October 2020

Get a chance to win Rs.1000,000 with DFG Ludo Tournament!

Daraz brings you DFG Ludo Tournament, South Asia's biggest Ludo Tournament where you can compete against the best Ludo players from Bangladesh, Nepal and Sri Lanka. The winner of the tournament will win a grand prize of Rs. 100,000 while runner ups will receive vouchers worth up to Rs.15,000 and exciting prizes from our gifting partners including a OnePlus N100, Redmi 9C, Haier 32″ LED TV and many more. You can register for DFG Ludo Tournament from the 1st – 8th of November. The Tournament goes live on 11-13th November
Thursday 20th October 2020
Here's what some Daraz sellers have to say about the upcoming 11.11 sale.
Seller: Sales24seven
"Mera selling experience bhehtreen tha, pechle saal maine pehle baar Gyaara.Gyaara campaign mein shaamil hua aur humare 1200 orders aae, woh bhi sirf ek hafte mein! Main iss saal bhi is mauke ka pura pura faida uthaunga!"
Seller: Herbal and Beauty World
"Humare paas 7000 orders aaye, har haafte! Sirf aur sirf Gyaara.Gyaara jaisi campaigns ke zariye ye mumkin ho paaya. Na sirf campaign mein, lekin campaign khatam hone ke baad bhi humare paas naye naye customers aae hain!"
Wednesday 21st October 2020
The Daraz 11.11 Empowering Start-Ups Program comes at a time when start ups are struggling to deal with the challenges the year has brought. The initiative aims to help individuals utilize the tech and knowledge a platform like Alibaba can provide to them. If you're a start-up or a small business interested in taking part of this program, click on the link to sign up for the program: https://bit.ly/2HbO0v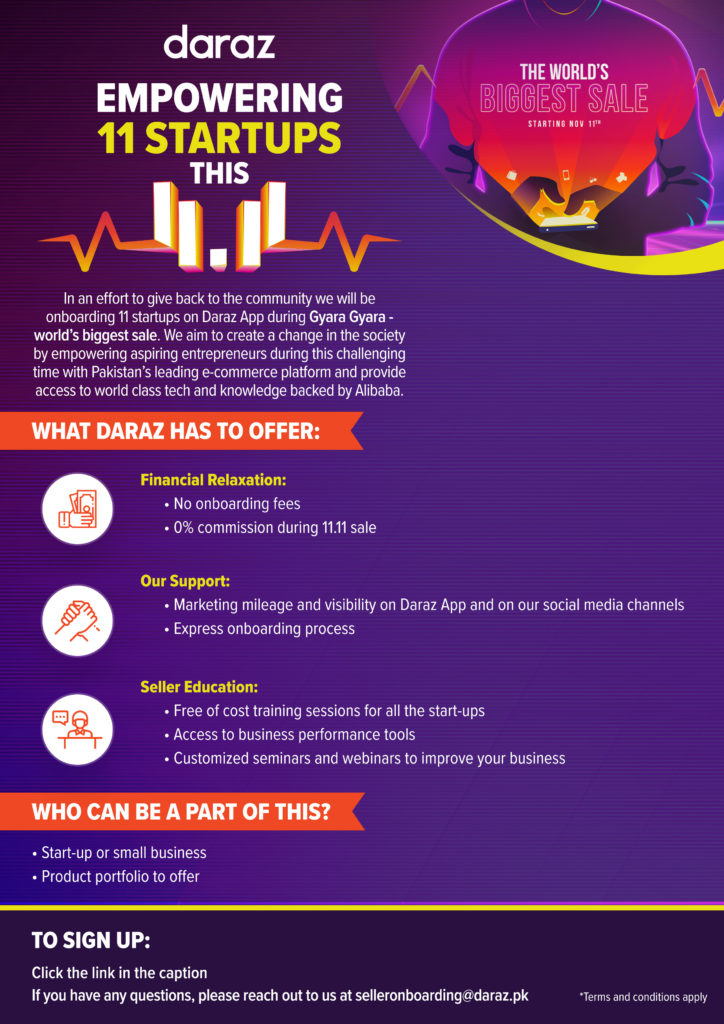 Tuesday October 20th 2020
Daraz Pakistan hosted a media meetup in the Karachi head office with members from Daraz management to discuss efforts to improve 11.11 this year. Some of the steps taken included delisting of 4400 sellers with low product quality, introduction of home pick up service for easy returns, serialized flyers to counter delivery fraud and the introduction of opportunities for sellers and affiliates to capitalize on the sale.
Monday October 19th 2020
Daraz launched their Affiliate Program for digital entrepreneurs, content creators, and influencers for this year's 11.11 annual sale! This is the first and the biggest affiliation program for digital entrepreneurs, influencers, and content creators in South Asia. The program allows these aspiring digital creators to enhance their incomes by providing them with commissions on every transaction generated through their promotion of Daraz. Daraz Affiliate Program will kick off on 11th November 2020. If you're interested, you can sign up for the program here and learn more about the program here.