Introducing Daraz 11.11 Brand Partners and Co-Sponsors!
Daraz 11.11 is right around the corner so get your online shopping game on as you're about to witness the biggest online sale in Pakistan of about 50 crores on 15 million products!
With this incredible incredible sale, Daraz for this 11.11 has tons of mega deals, huge price reductions, flash sales, discount vouchers, and bank promotions.
But you might be wondering how much discounts are offered and more importantly by which brands, if that's the case then we've listed down all the brand partners and co-sponsors for the 11.11 sale that you can shop at discounted prices!
11.11 Daraz Discount
by Brand Partners
Whether you're looking for a new gadget and want 11.11 phone discounts, or want to revamp your house on a budget, we've got something for all this Gyara Gyara. Get a special deal price from the 1st to 10th of Nov on all brand partner products!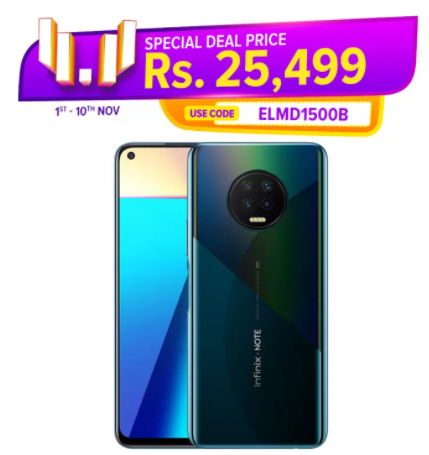 Check out all the discounts available by clicking here:

How many Co-Sponsors are there in Daraz 11.11 Campaign?
TCL, Unilever, P&G, OnePlus, Haier, RB, Xiaomi, Nestle are among many Co-Sponsors in Daraz 11.11 Campaign.
Moreover, to make the 11 11 Daraz discount even more worthwhile, you can get exclusive discounts from our co-sponsors the make the biggest sale of the year better for you
Enjoy hefty discounts from P&G, Haier, Unilever, OnePlus, Nestle, Mi, RB and TCL! You can save even further through Daraz Double Discounts offer!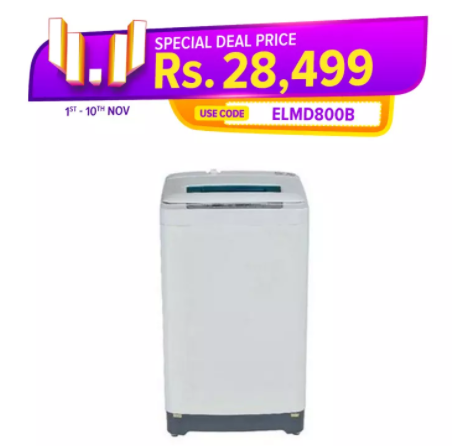 So, get on the road to savings and shop from out co-sponsors by clicking here:

To stay on top of all the 11.11 deals, discounts and hacks, stay up to date with Daraz blog and help center to learn more about How to Shop on Daraz and make online shopping a happy experience by learning how to avoid Daraz 11.11 fraud and scams by learning How to Avoid Daraz Frauds.
---
If you're looking for a specific product or confused about what to shop for, then check out Daraz 11.11 Buying Guides for more unique products and categories and make your shopping easy!
Download the Daraz App now!