Play and Win Big with Daraz Games During Pakistan Day 2022!
Are you confused about how to play Daraz games during Pakistan Day Sale 2022? Here's a complete guide on how to play and win with Daraz games in 2022!
This Pakistan Day 2022 is about to get way more exciting with Daraz games! Do you wanna know how to make the most out of Daraz Pakistan Day Sale 2022? Then all you need to do is install the Daraz app on your phone, to play games available on the app, and win!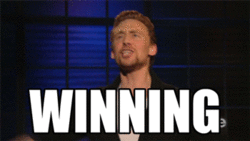 From the 17th of March, the Daraz app will transform into a gaming zone where you will get to play games and in return get a chance to win exclusive discounts on products, free vouchers, and crazy giveaways! This year's Daraz Pakistan Day is not just a sale but an online shopping festival!
These games will be available for you to play on the app. So, stay tuned with the Daraz app and keep playing because if you win, you could bag HUGE prizes which can include cellphones, bikes, electronic appliances and much more!
Daraz Games to Play this Pakistan Day 2022!
Wanna know what games can get you what prizes? We've listed down all you need know about the games that will be available on the Daraz App for this PK Day sale below.
One Rupee Game
Le Jao Sub Aik Rupay Mein! With the One Rupee Game, one lucky winner gets a chance to win a 1000CC Car for Rs. 1 only! You can play the One Rupee game on Daraz app. Here's how you can play this game:
Head over to the app and select a product of your choice available
Pay Rs. 1 for the product through your Daraz Wallet
Get chance to win!
You can play the One Rupee game once a day and the winners will be announced the next day! But keep in mind that you need to make payment via daraz wallet. In case if you don't know, here's you chance to learn how to activate daraz wallet.
Shake Shake
Shake your way to win this Pakistan Day Sale 2022! With Shake Shake, you can get a chance to win gift hampers, exclusive brand vouchers, and so much more! Shake Shake is available during specific hours every day so you need to stay vigilant!
Here's how to play Shake Shake:
Head on to the Daraz App
If you see Daz in a corner, Shake your phone!
You'll get a chance to win special vouchers and give-aways!
Pakistan Day Trivia Quiz
Get a chance to win exciting price daily on Pakistan Day sale by giving a simple trivia quiz related to Pakistan resolution day. Select the right option in the quiz and fill the form in the end with your information to enter in lucky draw to win Infinix note 10 pro, Samsung Galaxy A32,Philips Essential Airfryer, and many other valuable items.
Review & Earn
Send an image review with 2+ images and get Rs. 30 per review in your Daraz Wallet. Every user has a maximum lifetime cap of Rs. 1000.
Add to Cart and Win!
By this Pakistan Day 2022 game, you can win voucher worth of Rs. 5000! All you have to do is add 23 items into your cart and enter into the lucky draw!
The winner will be announced via Push Notifications so make sure you turn them on!
---
Who can Play Daraz Games?
In order to play these games and participate in winning discounts and prizes, you must have the Daraz App and must have made purchases previously. So, make sure you've checked all the lists and are ready to win!
Make sure you have your Push Notifications turned on because that's how you'll be informed about the winners and prizes!
Follow our blog to keep updated with Daraz Pakistan Day 2022 tips and tricks so stay on top of discounts or find unique products with Daraz Buying Guides!