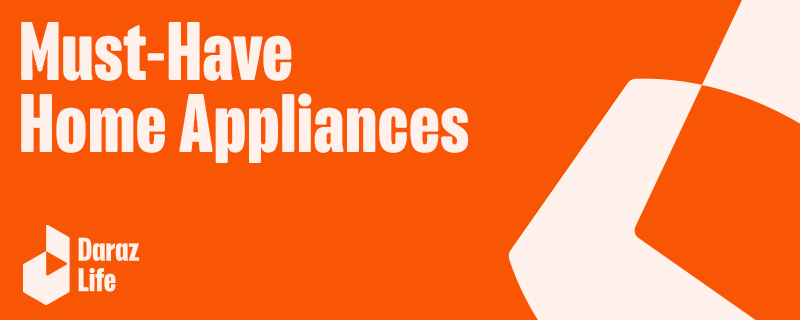 Get Your Hands on the Best Home Appliances from Daraz!
Home appliances are an integral part of a comfortable home. They help provide a complete home experience and make day-to-day tasks a lot easier! However, home appliances are an expensive purchase, so you should be sure that you're investing in the right items!
Well, the good news is that Daraz's Expo Week 2022 is almost here! You can get excellent home appliances at amazing prices!
We've selected some appliances that you should keep an eye for:
---
Irons and garment steamers are something that always come in handy! You always need these to keep your clothes wrinkle-free – so of course a good quality is important!
Click on the images to buy!
---
A clean home is a healthy home! Get yourself an awesome vacuum and floor care equipment to keep the floor spotless!
Click on the images to buy!
---
Nobody likes to walk around in dirty clothes! That's why washers and dryers are so important! Choose your pick and get one now!
Click on the images to buy!
---
Create a complete kitchen experience with all the needful kitchen appliances. Microwave, fridge, deep freezer and electric oven are all the common appliances that every kitchen should have!
Click on the images to buy!
---
We JUST had the biggest rain spells that took away power for days! That's why you should get a generator today so when the power goes out, your generator can bring it back!
Click on the images to buy!
---
Keep the heat (and the cold) out of your house with the right cooling and heating solutions!
[Read about the best inverter ACs in Pakistan]
Click on the images to buy!
---
With these appliances to add to your home, you'll be forever comfortable in your humble abode! Looking for something else? Check out other fun and helpful buying guides on Daraz Life!
Also read Join Daraz Club and win a phone
---