Join Daraz Club on 11.11 & Win a Brand New Phone
Welcome to join Daraz Club where you can get a chance to win rewards for online shopping on Daraz App and website. In this program, you can earn multiple points with each purchase that can be further converted into real money.
In this loyalty program you can redeem your points for exclusive discounts and mega deals, so what are you waiting for?
Join Daraz Club just now!

Win a Phone at Daraz Club
These are the following benefits you can get from Daraz Club!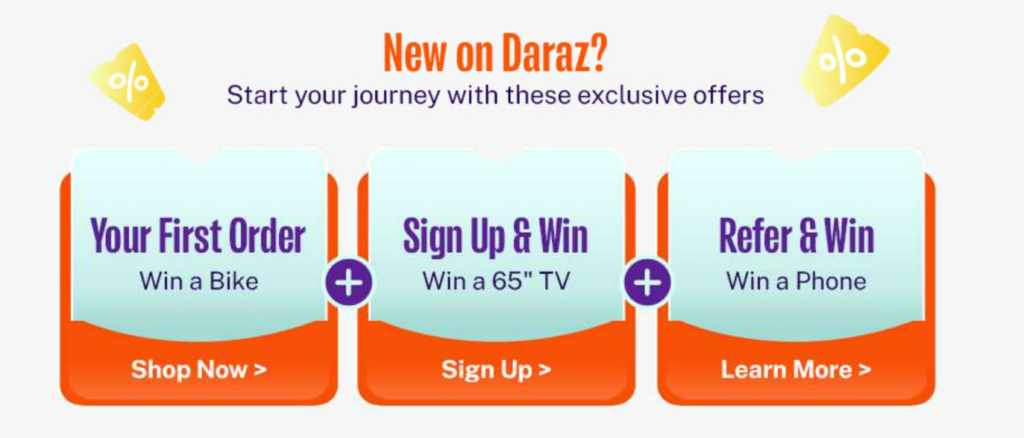 You can win a bike by participating in Daraz Club. You can be a member of Daraz by purchasing 2 orders above 750 rupees. Once your 1500 coins milestone will be completed you will automatically participate in Daraz Club lucky draw.

See how easy it was to be a member of the Daraz Club and get a chance to win a phone!
Also Read: Best Dispenser in Pakistan | Best Microwave Oven | Best LED TV in Pakistan | Best Mattress in Pakistan | Best Electric Stove in Pakistan | Best Duvet in Pakistan | Best Roti Maker in Pakistan | 11.11 vouchers | Review and Earn | Daraz Club | Daraz Bank Discounts | Daraz Bazaar | How to become a filer | Daraz Bazaar | How to make easypaisa account