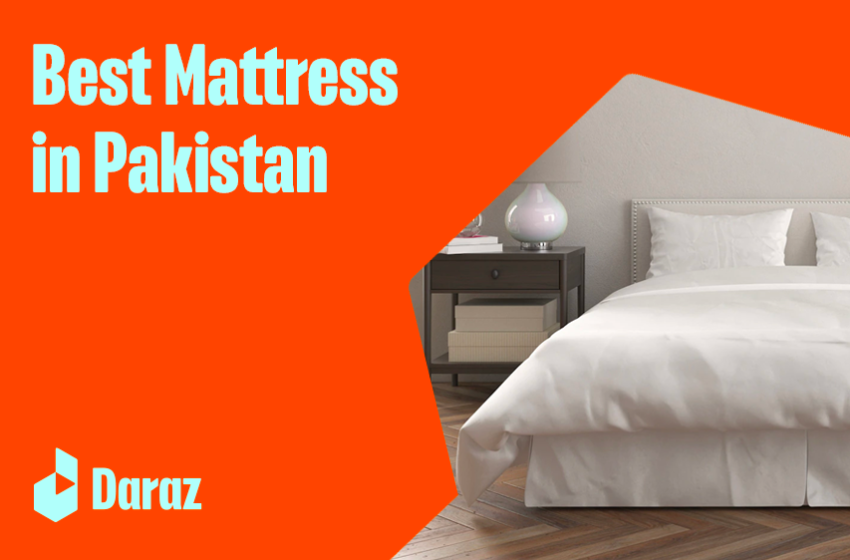 12 Best Mattress in Pakistan with Prices 2022
Mattress price in Pakistan caters to different affordability criteria. Get away from all your worries without denting your pocket, and buy some amazing affordable mattresses with a high-quality experience.
Looking for a mattress without any research could be extremely difficult. There are multiple types of mattresses with multiple brands which have their own significance. The right mattress can cure all your problems like ortho and back pains. Here are a few brands that have a variety of mattresses that may fit well in your range: 
Also Read: Moltyfoam Mattresses in Pakistan
Best Mattress in Pakistan 2022 with Prices (Quick Guide)
List with prices
| | |
| --- | --- |
| Mattress | Price |
| MoltyFoam | Rs 18,300 |
| Diamond Supreme foam | Rs 15,999 |
| Master Celeste | Rs 33,700 |
| Dura-Foam | Rs 24,500 |
| Cannon Primax Foam | Rs 7,074 |
| Five Star Foam | Rs 14,522 |
| Eterna | Rs 63,800 |
| Unilife | Rs 12,925 |
| Qslando | Rs 200,000 |
| Celeste | Rs 33,700 |
| Uni Foam | Rs 11,700 |
| Dream Foam | Rs 21,300 |
Types of Mattresses
Latex Mattress
Latex mattresses are breathable, environmentally friendly, and eco-friendly. It gives long-lasting sleep with comfort and ease.
Gel Mattresses
It has a gel layer that protects you from heat which you can experience while sleeping. It makes your bed cool and gives you long-lasting sleep.
Spring Mattress
Spring mattresses have coils installed underneath which might give you discomfort if you have back pain. It is good for people who like elevated and bouncy beds.
Folding mattress
A folding mattress is travel friendly and easy to use on any bed. You can fold an unfold them in no time and enjoy the experience of comfort.
Air mattress
Air mattresses are mostly used in hospitals for patients in emergency alternatives. You might also find it in hotels.
Hybrid Mattress
Hybrid mattresses are designed to control back pains. It has all three options of high-quality experience like springs, latex, and foam.
List of 12 Best Mattress in Pakistan
1. MoltyFoam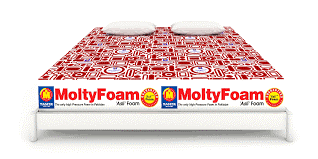 Master has a complete range of mattresses following everyone's needs that provides you with comfort and restful nights. It is one of the most reliable mattresses of all time with a great customer experience for decades. It has a vast range of mattresses available in its portfolio that allow you to choose freely according to your personal needs.
If you have specific needs to cater to or certain back issues, Master Moltyfoam is your go-to brand!
Best from MoltyFoam that you can buy as per your need:
Molty Sleep
Molty Memory
Molty Cure
Molty Cool Gel Mattress
Price: Rs 18,300
2. Diamond Supreme Foam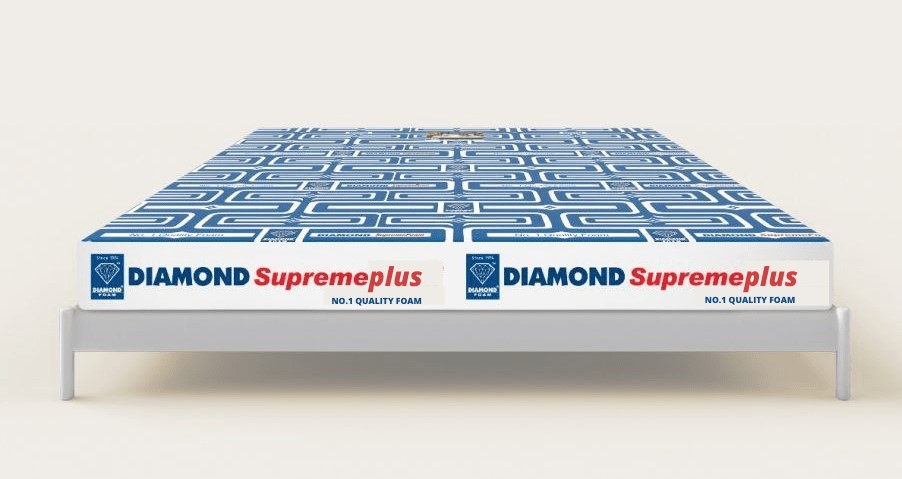 Diamond Supreme Foam provides quality night's sleep and gives you the perfect mattress for you. Their exclusive range offers an array of mattresses ranging from memory foam, spring, gel cool, orthopedic, and much more.
Each mattress is designed to satisfy every need and lifestyle.
Best from Diamond Supreme Foam that you can buy as per your need:
Supreme soft
Renaissance Pillow Top
Price: Rs 15,999
3. Master Celeste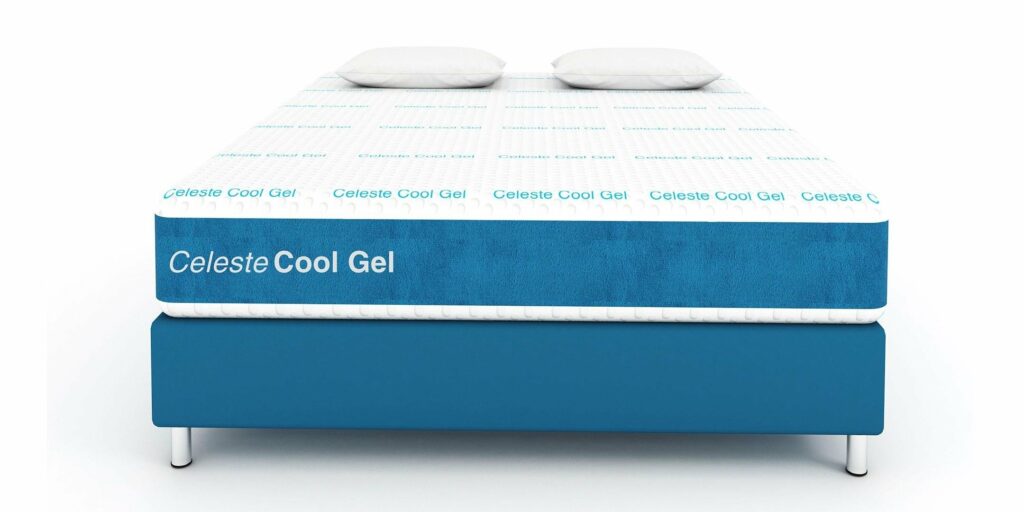 It is designed to cure bed sores and especially redness due to mattress friction. It is the smarter sleep solution!
Master Celeste helps with quality and long-lasting sleep. You can get 10 years of exchangeable warranty. This mattress provides plush and orthopedic support to maintain perfect balance in sleep.
Best from Master Celeste Foam that you can buy as per your need:
Price: Rs 33,700
4. Dura-Foam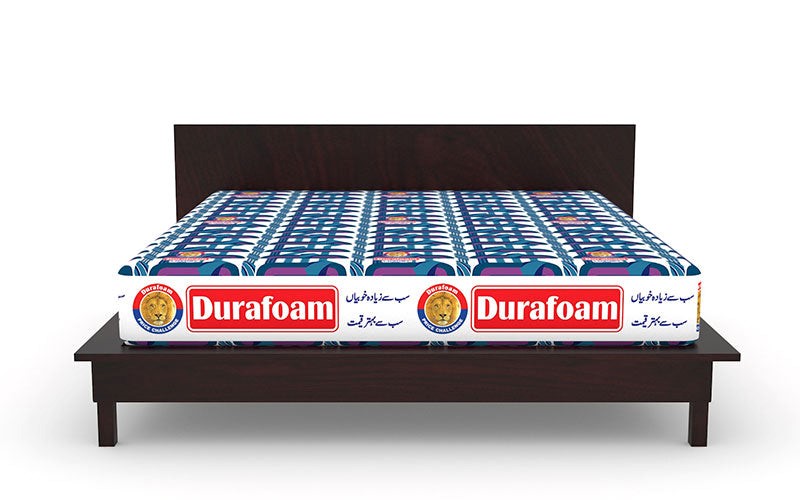 Durafoam manufactures quality mattresses to make sure you experience the best of comfort. Durafoam ensures durability and longevity of the mattress life under normal usage.
If you are looking for a slightly cheaper or more affordable option while buying a mattress, Durafoam is ready to provide it to you. You can buy them in stores out there or online at Daraz.
Best from Diamond Dura-Foam that you can buy as per your need:
Dura Ultra Luxury Firm
Dura Luxury
Dura Silent Night Plus
Price: Rs 24,500
5. Cannon Primax Foam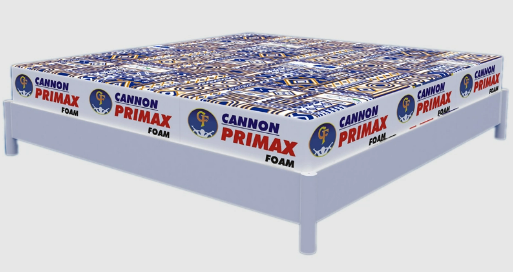 Canon Primax Foam brings you the best therapy foam. It is designed for people who want a long-lasting comfortable sleep curing all their back pains.
If you looking for quality with affordability then it's definitely for you. It is an excellent mattress made using 100% quality foam which makes it more efficient than other mattresses.
Best from Cannon Primax Form that you can buy as per your need:
Primax Advance Contour: It is shaped to contour your neck perfectly
Spring Rose Mattress
Price: Rs 7,074
6. Five Star Foam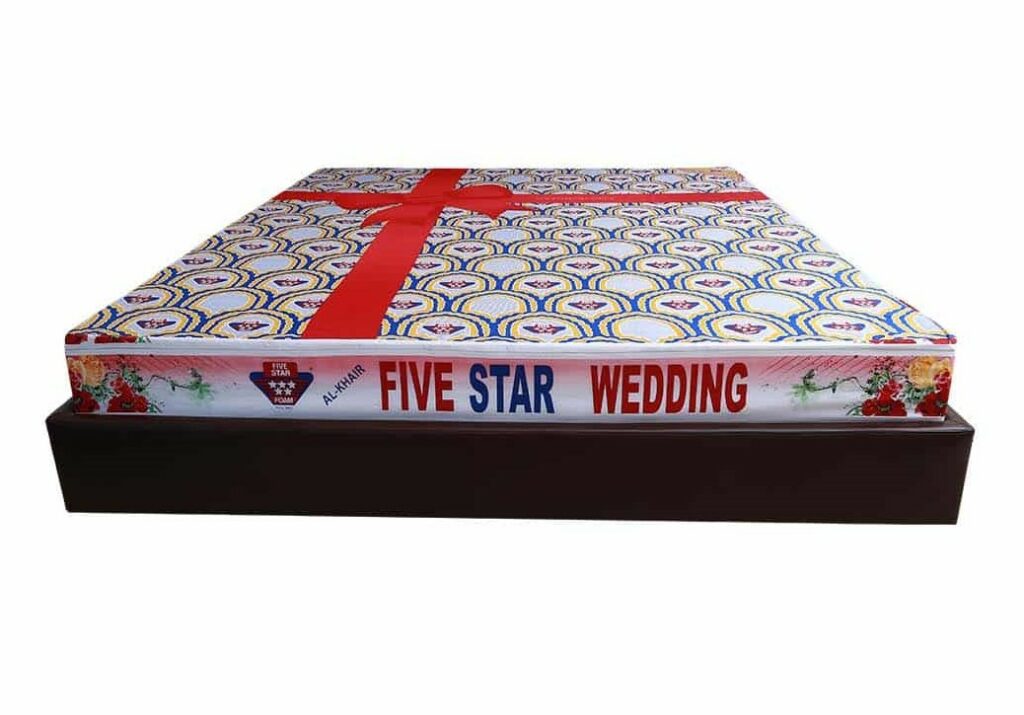 Five Star foams are made with the highest quality material. It has a wide variety of these foams in all sizes for your master, queen, and king-size bed.
Sleep is the medicine for your body and vitamin for a healthy life. So, grab your hands on the best Five Star foam! Your gateway to a world of comfortable sleep!
Best from Five Star Form that you can buy as per your need:
Five Star Wedding
Medi Care – Foam
Price: Rs 14,522
7. Eterna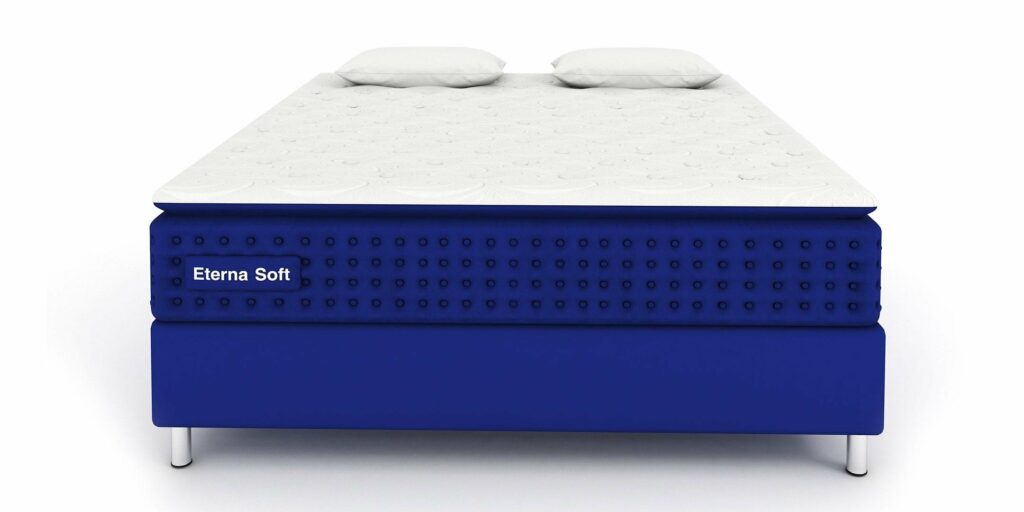 Eterna is a high-end brand that provides high-quality mattresses with comfortable sleep. It gives an initial trial for 14 days with an easy refundable policy. It has a warranty of 15-18 years which is claimable in these years.
The Eterna foam experience is refreshing and comfortable. It promises to deliver you the best quality mattress with the best sleeping experience.
Best from Eterna Form that you can buy as per your need:
Price: Rs 63,800
8. Unilife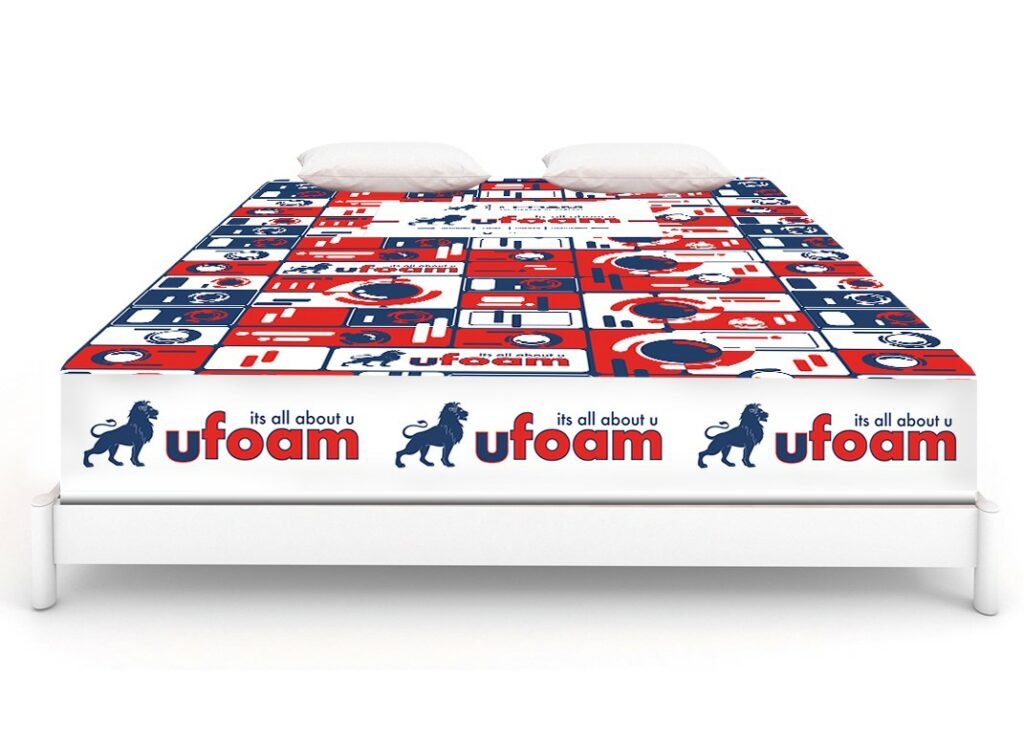 Unilife mattress was introduced by unifoam. These mattresses are available in all sizes small, medium, and kind sizes due to their promising quality and comfort.
Overall, the mattress is made of great quality with a removable cover, you can the cover anytime. This removable feature is not available in every mattress but is available in this. It is knitted with good quality fabric with inner Bonnell springs installed with a guarantee of 10-12 years or more.
Best from Unilife Form that you can buy as per your need:
Unilife wedding spring
GelMat Cooling Mattress: Hydrophilic Gel Technology cooling gelmat reduces body temperature Good for all season
Price: Rs 12,925
9. Qslando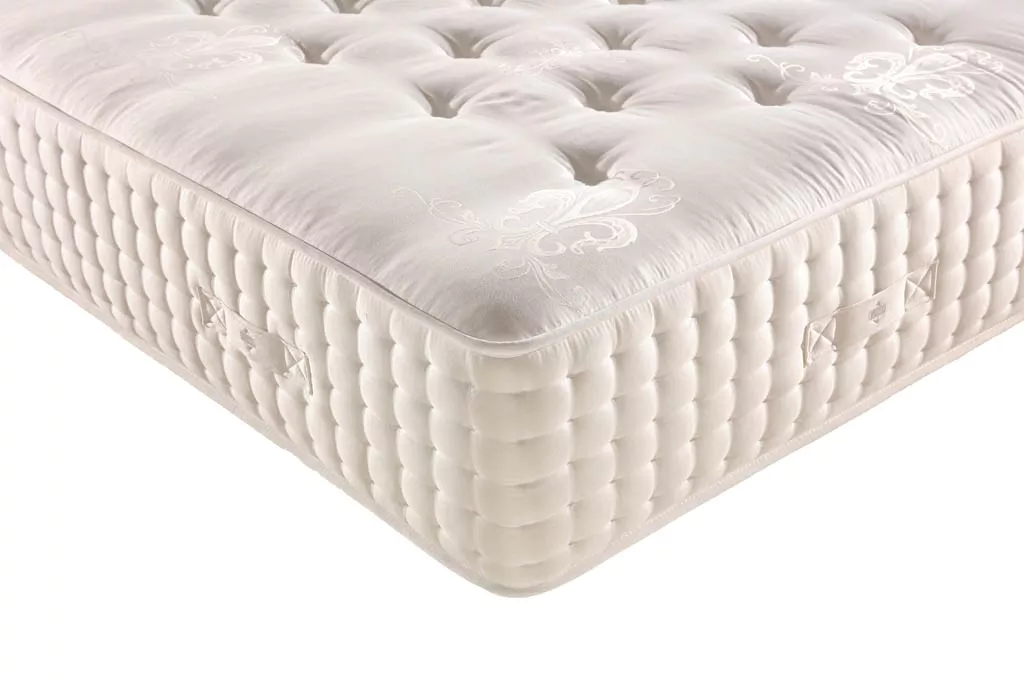 Qslando provides you with quality sleep and gives value to their customer. It is made with high-quality jacquard fabric installed with volumize sponges to elevate your body to stimulate blood flow in your body.
It comes in all sizes with 3 types of mattresses which are latex, spring, and foam. This mattress has a washable cover and the mattress is non-reversible so you cannot flip it. Overall, it will give you 10 to 12 years of warranty.
Best from Qslando Form that you can buy as per your need:
Price: Rs 200,000
10. Celeste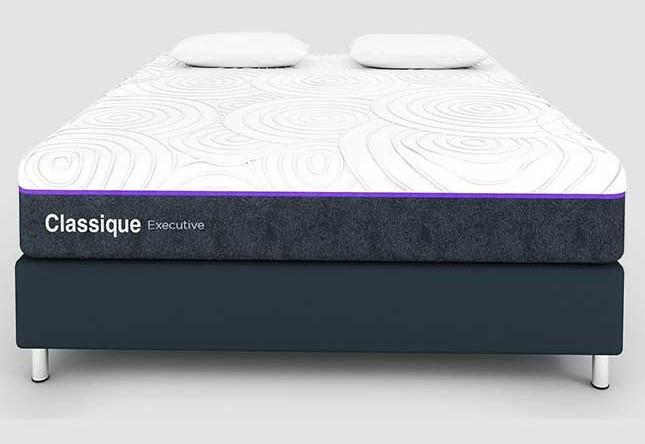 Celeste mattress brings you innovative sleep technology, it has a cool gel that is specifically designed to experience balanced sleeping at night.
There is a seven zone grooves installed with an air regulation mechanism that helps in orthopedic health care.
Best from Celeste that you can buy as per your need:
Price: Rs 33,700
11. Uni Foam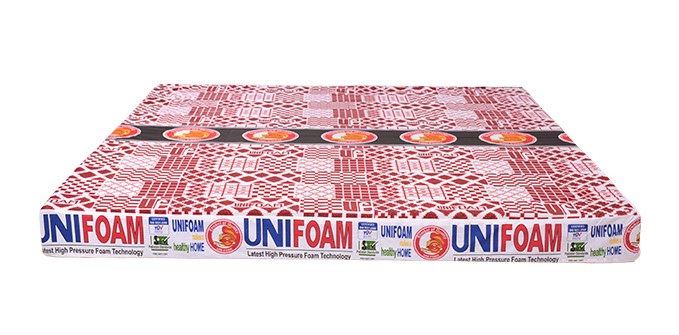 Durability – This is one of the qualities you would want to see in a good mattress and Uni foam does not disappoint.
Based on customer reviews, it is easy to infer that most of their foams are very durable and can be used for a very long time without losing their quality.
Best from Uni foam that you can buy as per your need:
Price: Rs 11,700
12. Dream Foam
Dream Foam is an international brand introduced by Brooklyn Bedding. The brand is operating for the last 11 years in the market. They have a massive collection of cushions, sleeping cushions, pillows, bedsheets, and mattresses for comfort and ease.
The overall quality is excellent for making mattresses and the products used are latex, foam, and coil. They have an ultra-modern collection of bedsheets and cushions.
Best from Dream foam that you can buy as per your need:
Dream Foam Chill Memory Foam
Price: Rs 21,300
Things to Consider Before Buying a Mattress
1. Comfort
The most important thing to consider is your own comfort level. Even if you buy the most expensive mattress, you won't have the best sleeping experience of your life if you're not comfortable with it. So, make sure you check and buy the mattress that meets your comfort level.
2. Specification
When you're buying a new mattress, remember to look for a mattress that's best for you, not the mattresses that the experts hail as the best ever on the market. Know what mattress fits your needs the best and try it out before buying it.
3. Size
Yet another important factor when buying a mattress. Make sure the size of the mattress fits the bed fitting or the area where you intend to place it. Too big of a mattress could be a hassle to manage and too little of a mattress could put a strain on your muscles.
4. Test the Mattress
Most mattress and bed shops will allow you to lie down on the mattress so you can test it. The best way to know which mattress suits you the best is to try it out. Test and Buy are how you should go by.
5. Reviews
Do your research! Make sure you know which brand are you investing in and what other people have got to say about it. This could make it easier for you to buy the right mattress for yourself.
FAQs
1. Which mattress is best for back pain in Pakistan?
Diamond Supreme Foam's Orthopedic and Memory Mattress is the best suitable for back pain in Pakistan.
2. Which mattress is the best quality-wise?
The best quality mattress is MoltyFoam. It has a variety of mattresses available and all are of fine quality that lasts longer and cater to all your needs.
3. Which is the best spring mattress in Pakistan?
The best spring mattress in Pakistan is Diamond Supreme Foam's spring mattress which is well-known for its longevity and comfort.

4. Which brand is the best mattress brand?
Master Molty Foam is the best brand in Pakistan that provides a range of mattresses specialized for back issues and provides ultimate comfort.
Also Read: Buy the Right Mattress | Best Microwave Oven | Best Water Dispenser | Best Perfumes for Men | Best Skincare Brands in Pakistan | Best furniture brands in Pakistan | Best UPS battery in Pakistan | Best UPS inverter in Pakistan | Best Electric Stove in Pakistan | Best Roti Maker in Pakistan | Best LED TV in Pakistan