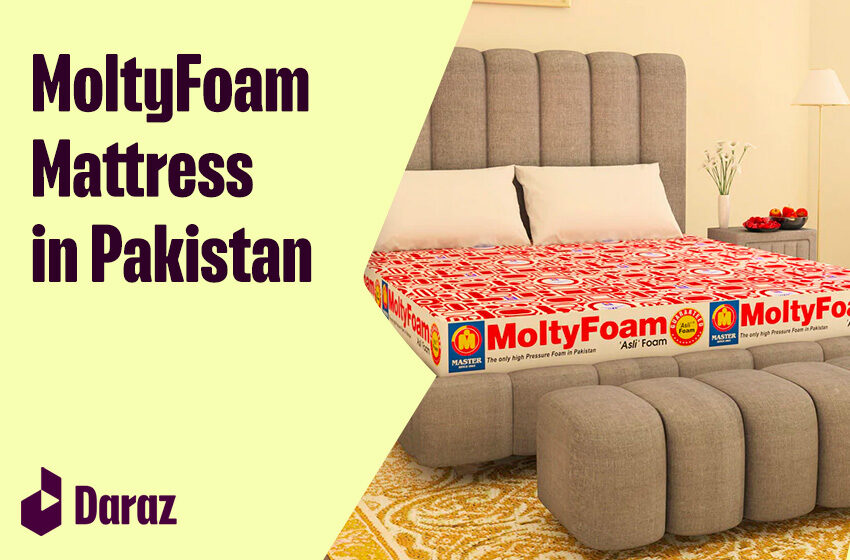 5 Top Luxurious Molty Foams & Prices (Guide in Pakistan)
When achieving a good night's sleep, the right mattress plays a crucial role. Among the leading mattress brands in Pakistan, MoltyFoam has earned a reputation for delivering comfort and quality. In this article, we will delve into the world of MoltyFoam mattress price in Pakistan, exploring their benefits, and top brands, in Pakistan. If you're in the market for a new mattress, this comprehensive buying guide will help you make an informed decision.
List of 5 Moltyfoam Mattress Prices in Pakistan
| Brand | Mattress Model | Size (inches) | Price (PKR) |
| --- | --- | --- | --- |
| MoltyFoam | Comfort Sleep | 72×36 | 29,999 |
| MoltyFoam | Back Care Deluxe | 75×60 | 49,999 |
| MoltyFoam | Charcoal Ortho | 78×72 | 67,999 |
| MoltyFoam | Neos Vital | 84×72 | 84,999 |
| MoltyFoam | Cool Gel | 84×72 | 89,999 |
Click Prices to Buy!
(Note: Prices are subject to change and may vary based on promotions and discounts.)
1. MoltyFoam Comfort Sleep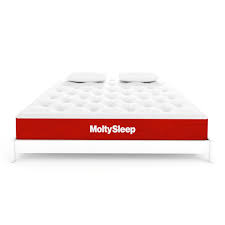 Description: The MoltyFoam Comfort Sleep mattress, sized at 72×36 inches, is a perfect choice for individuals seeking a comfortable and budget-friendly option. It offers a restful night's sleep with MoltyFoam's innovative technology that adapts to your body shape, reducing pressure points and promoting better blood circulation. This mattress is an excellent choice for those who prefer a softer feel.
2. MoltyFoam Back Care Deluxe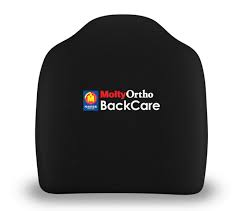 Description: The MoltyFoam Back Care Deluxe mattress, sized at 75×60 inches, is designed for individuals with specific back support needs. It provides excellent spinal alignment during sleep, preventing back pain and discomfort. This mattress is an ideal choice for those looking for both comfort and support.
3. MoltyFoam Charcoal Ortho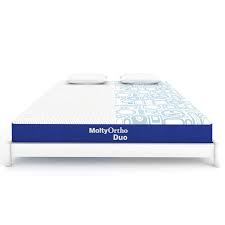 Description: The MoltyFoam Charcoal Ortho mattress, sized at 78×72 inches, is tailored for those requiring enhanced orthopedic support. It features advanced foam technology that offers superior spinal alignment and support for orthopedic issues. This mattress is a top choice for individuals seeking therapeutic comfort.
4. MoltyFoam Neos Vital
Description: The MoltyFoam Neos Vital mattress, sized at 84×72 inches, strikes a balance between support and comfort. It's an excellent choice for individuals who value both spinal alignment and restful sleep. This mattress provides an optimal sleep experience that caters to a wide range of preferences.
5. MoltyFoam Cool Gel (84×72)
Description: The MoltyFoam Cool Gel mattress, also sized at 84×72 inches, is perfect for those who seek temperature regulation during sleep. It features breathable foam technology that helps regulate body temperature, ensuring a relaxed and comfortable night's rest. This mattress is ideal for hot weather and individuals who overheat during sleep.
Understanding the Excellence of MoltyFoam Mattresses
MoltyFoam is a pioneer in the Pakistani bedding industry. The brand is known for its innovative foam technology, which provides optimal support and comfort to sleepers. MoltyFoam mattresses are designed to adapt to individual body shapes, relieving pressure points and ensuring a restful sleep experience. The brand's commitment to quality and durability has made it a favorite choice among consumers.
Benefits of MoltyFoam Mattresses
Pressure Relief: MoltyFoam mattresses evenly distribute body weight, reducing pressure on joints and muscles, and promoting better blood circulation.
Spinal Alignment: The mattresses offer excellent spinal support, maintaining proper alignment during sleep, and preventing back pain.
Motion Isolation: If you share the bed, MoltyFoam mattresses absorb motion, ensuring uninterrupted sleep for both partners.
Hypoallergenic: Many MoltyFoam mattresses are hypoallergenic, making them ideal for allergy sufferers.
Temperature Regulation: The breathable foam technology in MoltyFoam mattresses helps regulate body temperature, keeping sleepers cool in hot weather.
Choosing the Right MoltyFoam Mattress
Selecting the perfect MoltyFoam mattress depends on your specific needs and preferences. Consider factors such as mattress size, firmness level, and any health conditions you may have. If you prefer a softer feel, Comfort Sleep is a great option, while Back Care Deluxe offers excellent support for those with back issues. Charcoal Ortho is designed for enhanced orthopedic support, and Neos Vital provides a balance between support and comfort. Cool Gel is ideal for those seeking temperature regulation during sleep.
Expert Tips for Mattress Care
To extend the lifespan of your MoltyFoam mattress, follow these care tips:
Use a mattress protector to safeguard against stains and spills.
Rotate the mattress regularly to ensure even wear and tear.
Avoid jumping or placing heavy objects on the mattress.
Keep the mattress in a well-ventilated room to prevent moisture buildup.
Customer Reviews
Before making a purchase, it's essential to check customer reviews and ratings. The positive experiences shared by satisfied MoltyFoam mattress users will help reinforce your decision. Online retailers like Daraz often feature customer reviews to aid potential buyers in making informed choices.
Conclusion
A good night's sleep is essential for overall well-being, and MoltyFoam mattresses can provide the comfort and support you need. With a range of options tailored to various preferences, MoltyFoam is a trusted brand in the Pakistani market. In this article, we've explored the benefits of MoltyFoam mattresses, and moltyfoam mattress price in Pakistan and highlighted some of the top brands with their respective prices. Remember to choose the right mattress that suits your needs and follow proper care guidelines to ensure its longevity. So, don't compromise on quality sleep – invest in a MoltyFoam mattress and experience the difference in your sleep quality. Get the best moltyfoam mattress price in Pakistan!
Also Read: Mattresses in Pakistan | Haier Refrigerators | Dawlance Refrigerators | Haier AC in Pakistan | Best Waffle Maker | Best Deep Freezer in Pakistan | Best Stabilizer in Pakistan | Best Electric Kettle in Pakistan | Best Hand Blender in Pakistan | Best LED TV in Pakistan | Best Mattress in Pakistan | Best Geyser in Pakistan | Best Bicycle Price in Pakistan | Best Washing Machine in Pakistan