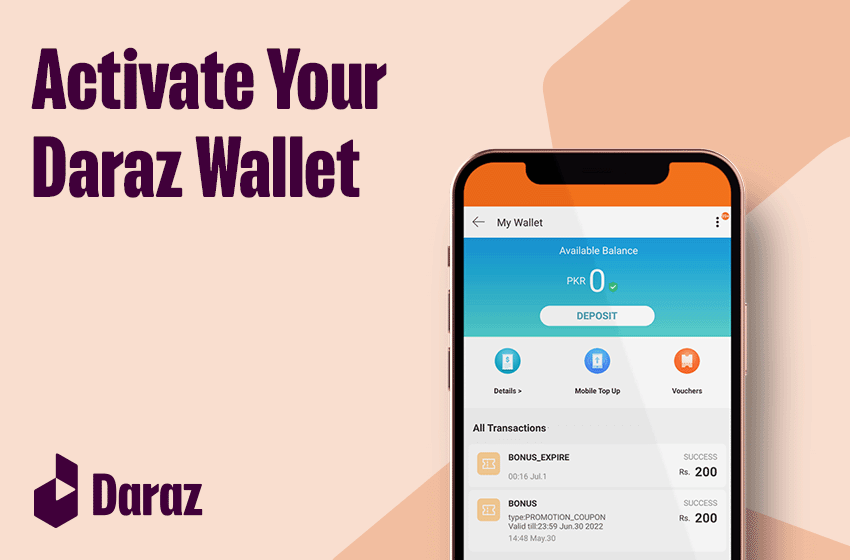 How to Activate Your Daraz Wallet
Want to Know How To Activate Daraz Wallet? This post will tell you How You Can Activate Your Daraz Wallet in 2023.
Even though paying through cash on delivery and through your card might be a very simple method of payment, Daraz has an even smarter and easier method of payment – The Daraz Wallet. It's simple and hassle-free for the following reasons:
Fastest Checkout
With money in your Daraz Wallet, you can quickly check out without adding extra details. This way, you can never miss a discount or flash sale on Daraz.
Instant Refunds
You do not have to wait for days to get your refund back. Having your Daraz Wallet activated, you can get your money back instantly.
Exclusive Bonus
You'll get some rewards and bonuses every time you use your Daraz Wallet! If you shop during the Daraz 12.12 Sale 2023 and shop with your wallet, you'll get cashback.
How do I activate Daraz Wallet?
To Activate your Daraz Wallet, first login to your Daraz App.
Tap on the "Wallet" icon and Click on "activate & deposit" to verify your phone number.
Enter the SMS code sent to your registered device and your Daraz wallet is activated.
How about this quick video tutorial?
Wondering how the mechanism works? It's not difficult at all. You just need to follow a few simple steps to activate your wallet and begin shopping!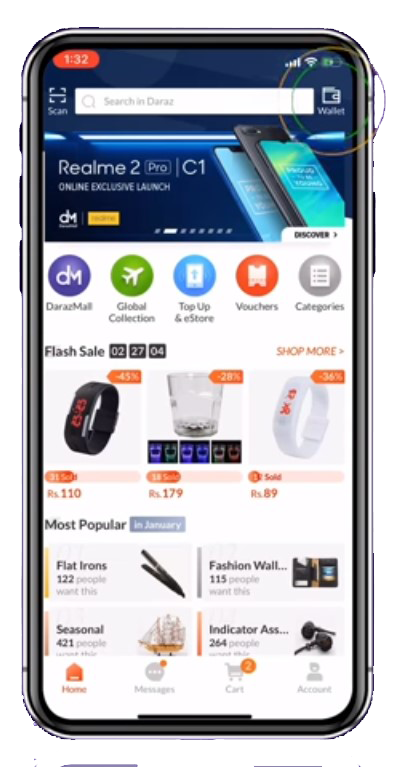 How can I activate my Daraz Wallet?
To activate Daraz Wallet, Log in to your Daraz Account.
Click on the Wallet Icon then Click on 'Activate My Wallet'.
Enter your mobile number and wait for the SMS Code.
Verify your account by entering the code.
---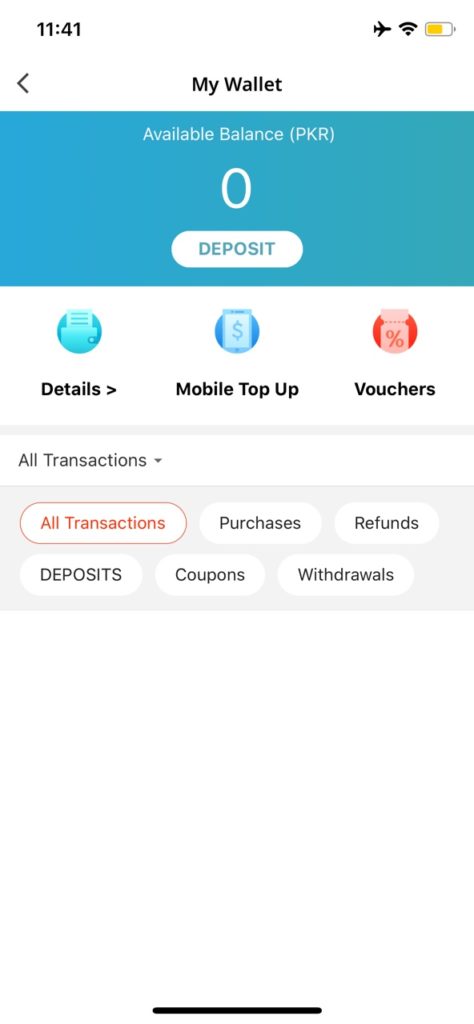 How to Deposit Money in Daraz Wallet
In order to deposit money in Daraz wallet
Open your Daraz Wallet and Click on 'Deposit'
Enter the Amount you want to deposit in your wallet
Now select Deposit Method and enjoy Shopping
---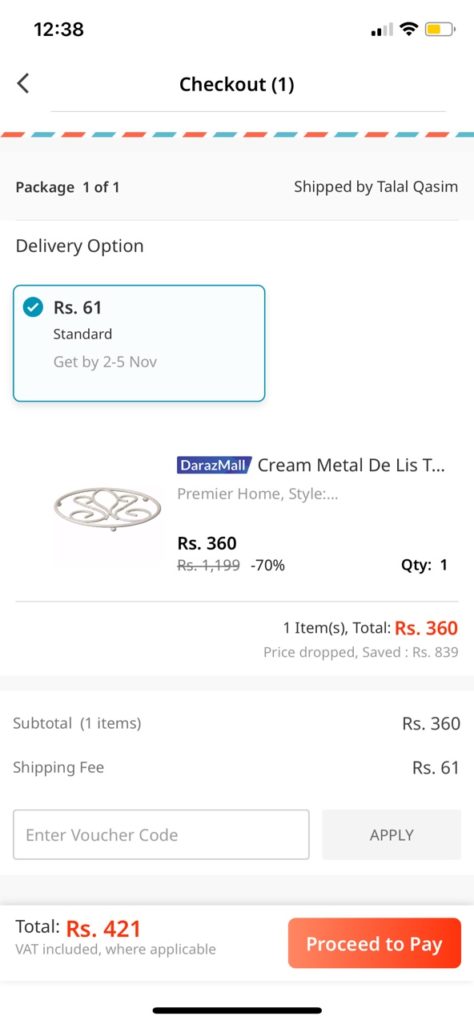 How to Pay with Daraz Wallet
In order to make payment through Daraz wallet.
Activate your Daraz Wallet and deposit some money.
Add your favorite products to the cart and Proceed to Pay.
Now make your payment to complete your transaction.
---
How to Refund Money via Daraz Wallet
In order to refund money in daraz wallet.
Go to your orders and click on the Refund Order.
Click cancel/return and then press submit.
You will get your refund back in your wallet.
Isn't this as easy as a piece of cake? Just activate your Daraz Wallet and get the shopping started!
Did you like this post? You might also like reading How to Order on Daraz
Find more similar posts on Daraz customer education page for detailed guides with step-by-step methods.