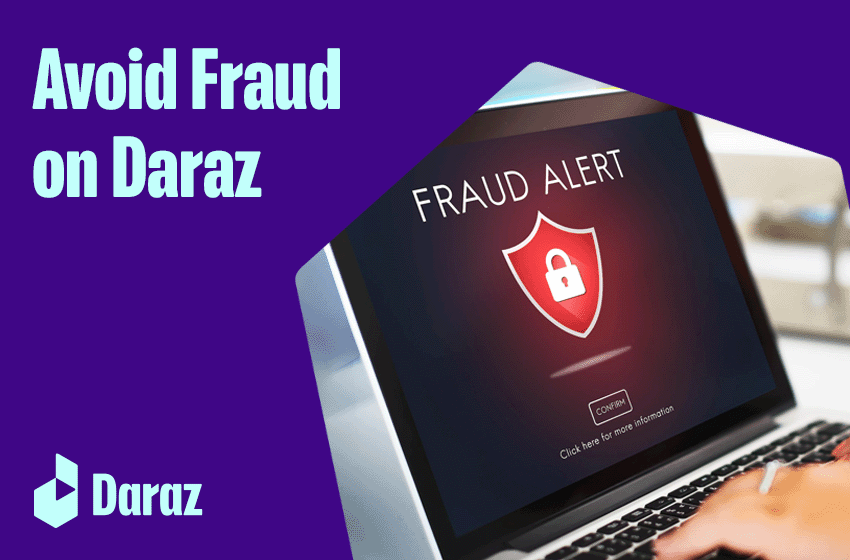 Daraz Fraud – How to Avoid Scams While Shopping on Daraz
Watch Ali Gul Pir save Chaacha from fraud in this hilarious video!
Daraz is Pakistan's biggest online e-commerce platform and over the past few days, we have received feedback from customers highlighting fraudulent sellers and individuals impersonating Daraz personnel and delivery agents facilitating Daraz fraud.
We would like to thank the community for raising this issue. Your security remains our utmost priority and we are investigating the situation thoroughly.
We implement a strict purchase protection policy to safeguard our customers from Daraz fraud and scams and we are working hard to ensure the prevention of such incidents from taking place.
How to Avoid Getting Scammed on Daraz
If you want to avoid all the trouble of facing fraud on Daraz and getting scammed, make sure to never share your account details and payments to anyone outside of Daraz.
More over, keep in mind the following points to avoid facing Daraz frauds:
Never share your account details or other private data with anyone
Sellers or any other representatives of Daraz will never contact you to ask for your OTP (one-time-password), your card number, card expiry date, email, passwords, or any other confidential information.
To keep your Daraz account, bank cards, and digital wallets secure, please do not share this information with anyone whether you are contacted on a phone call or through messages on social media channels, including WhatsApp, Facebook or Instagram. If a seller asks you for this information via Instant Message, please do not respond and alert us immediately.
Read: How to Avoid Daraz Frauds with Your Credit Card
Do not make payments outside Daraz App or Website
Please be aware that we never ask our customers to conduct payments and transactions outside of Daraz via money order, wire or bank transfer, bar codes, or other means. Daraz accepts digital payments on our checkout page only and only for those transactions that are made on Daraz.
All payments should be completed on our checkout page through safe and secure options that include Daraz Wallet, bank cards (debit and credit), Easypaisa, JazzCash, bank transfers and Easy Monthly Installments (EMI).
We also offer cash on delivery (COD) and payments are collected by our official delivery partners at your doorstep.
Do not speak to people outside Daraz about your orders or payments
Our sellers are not allowed to contact customers and ask them to place orders and make transactions outside Daraz. Customers should never accept or agree to payment instructions received from a seller via SMS, on social media platforms such as Facebook, or Instagram, and messaging apps such as WhatsApp.
Do not share your personal number or ask for a personal number. All payment instructions are provided by Daraz on our checkout page.
ONLY accept orders in official Daraz packaging
If you ever get an order claiming to be from Daraz with your name, address, and number on it but the order is not in the original or official Daraz packaging with the logo then do not accept that order.
Sellers on Daraz are authorized to ship the orders ONLY in official Daraz packaging and flyers.
Contact Daraz representative within 7 days to report a faulty or wrong order
If you have received a faulty, fraudulent, or fake order from Daraz, then report to an official Daraz representative instead of the seller. Also, make sure to contact within 7 days of receiving the order to get a full refund successfully.
Read: How to Return Product on Daraz
---
"Daraz 12 12 Fraud" Here's How To Avoid Them
"Daraz 12 12 fraud" is always the talk of the town, especially during the 12.12 sale. If you really wish to avoid Daraz 12.12 frauds and make the most of 12.12 deals and discounts, then make sure to follow the tips mentioned above.
Rest assured that we maintain a high standard of security to give our customers a safe online shopping experience and help sellers and entrepreneurs expand their business with ease.
If you are not comfortable with the transaction report all suspicious activity to us at communitymanagement@daraz.pk or alert us via live chat. You can even contact Daraz Helpline from 9AM to 9PM.
Find more similar topics on the Daraz customer education page and make sure to follow our Official Daraz blog