PTCL Duplicate Bill 2022 – How To Check PTCL Duplicate Bill Online
Find Out How To Get The PTCL Duplicate Bill Online And The PTCL Duplicate Bill 2022 Checking Method!
Pakistan Telecommunication Company Limited (PTCL) is Pakistan's biggest company that provides Integrated Communication Technology all over the country. PTCL is known to offer consumers all over Pakistan with the latest digital and telecommunication facility.
With over a million of subscribers using PTCL utility services whether it's for landline services, internet packages, or Smart TV offers, staying up to date with the monthly bills is important to make sure you don't lose the connectivity and avoid the late fee and fine on late bill payments.
Which is why, in case you lose your PTCL bill, you can get the duplicate copy of your PTCL bill with ease online. Learn how to get your PTCL duplicate bill in 2022 on our blog.
How Can I Get a Duplicate PTCL bill?
Is the bill payment time for your PTCL bill near and can't find your bill? Then worry, no more. If you have misplaced your monthly bill you can easily apply to get the PTCL duplicate online. PTCL has made it convenient for all their users to maximize the benefits of PTCL services so if you're wondering how to get your PTCL bill duplicated you can simply do so by visiting the PTCL website from your phone or desktop.
Method for PTCL Duplicate Bill 2022
1. Head over to the PTCL website' Support Page and select "Bill Inquiry"
2. Select DBILL and your required subscription of which you want the duplicate bill of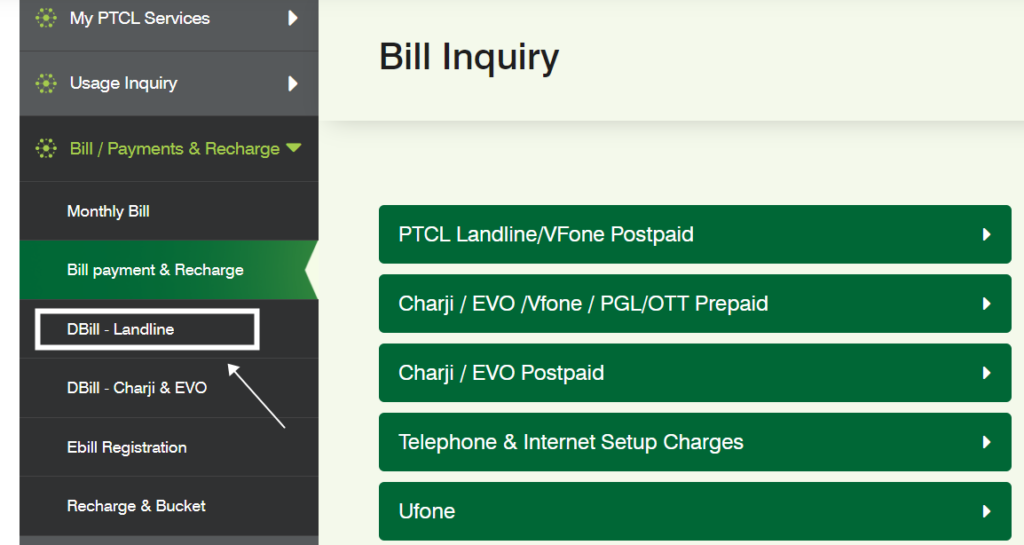 3. You will be required to enter your Phone number and Account Details

4. After clicking providing the information, click on search and you would be able to print the bill.
Get PTCL Duplicate Bill Through SMS
You can even get a copy of your PTCL duplicate bill by sending an SMS to 90179 from your registered phone number.
Send an SMS to 90179 with the format as follows: (Bill space PSTN #).
After sending the SMS, you will get a link on your mobile with which you can generate the PTCL duplicate bill with ease.
PTCL Duplicate Bill Online Check:
To check your PTCL duplicate bill, head over to the PTCL E bill system on the website
Enter your registered Mobile Number and Account ID.
Your PTCL E-Bill will be loaded that you can download and print.
---
Go too many bills to pay but short on time? Pay Bills Online with Daraz dBills and enjoy an easy way to stay ahead of due dates!
Also Read:
 All Your Queries About dBills Answered
How to Check The K Electric Duplicate Bill 2022