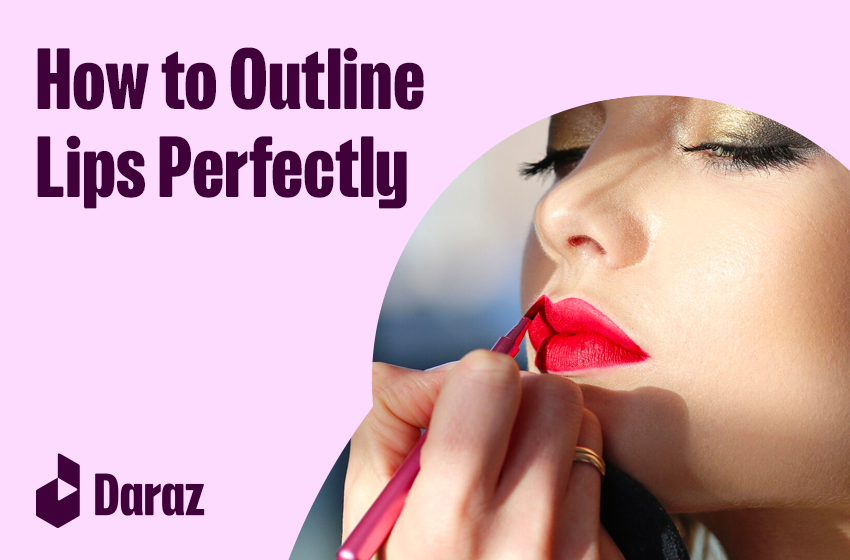 lip liner—A magic wand for your lips game
Revolutionize your lip game with the power of lip liner! These pout-enhancing champions can add fullness, definition, and structure, as well as prepare your lipstick for long-lasting wear. Similar to primer, lip liner makes it possible for your lip color to persist all day without fading or smudging. Even though it's not usually the showstopper, this glorified cameo is a beauty bag must for achieving long-lasting subtle and bold lip looks. Don't worry if you've never used lip liner before. It's a lot simpler than it seems to color inside the lines (or outside), especially if you go slowly.
How to use lip liners to look fuller and make your lips look pouty
Below, we'll walk you through the process step-by-step and demonstrate how to use lip liner like an expert.
Step 1: Prepare your lips
Using a scrub, toothbrush, or washcloth, gently exfoliate your lips as described above. In order to achieve this precise look, apply lip balm over them next and let it sit for up to 15 minutes.
Step 2: Prime using concealer
Use a concealer brush or sponge to dab the concealer straight along your lip line, then blend it out until you can't tell where your lips end and your skin starts.
Step 3: Bold them with lip liner
Start at your cupid's bow and make tiny lines on the skin right above the top lip's innate border with your lip pencil. After you've defined it, repeat the process on the center of your bottom lip. As your lips appear the fullest here by nature, this is a wonderful place to start when deciding how much (or little) to overline the remainder of your mouth. You can move out to the corners from here.
Step 4: Fill them in
The flat side of the pencil should be used to extend your lip line down into the center of your mouth, beginning with your top lip. Work upward from the baseline and inward from the corners again on the bottom lip. For the following several goods, this method builds a stickier foundation. From this point, you can apply lipstick to your lips, blot, and then do it again.
How to Enhance your lips even more
Apply lipgloss
Apply lip gloss or a drop of luminizer to just the middle of your pout and spread it outward with a brush or your hands for even more impact. To further highlight the fullness of your upper lip, lightly dust highlighter over your Cupid's bow. Finally, use a tissue to blot your lips and remove any excess lip liner.
Moisturization of the lips
Using a moisturizer is an essential component in any skincare regimen (for the face or lips). Lip balm not only hydrates your lips but also repairs them and replenishes their luster. Shea butter, olive oil, coconut oil, beeswax, and other nourishing components found in lip balms can lock in moisture and treat dry lips. Lip balm is a great way to keep your lips hydrated and can be used as a primer for your lip liner. Apply a small amount of lip balm to your lips, and then use a lip liner to line and fill in your lips. This will help the lip liner go on smoothly and last longer.
In order to take good care of your lips, bear in mind the following
Do not lick your lips excessively.
Don't pick at your lips.
Water is essential for staying hydrated.
Avoid using really matte lipsticks if at all possible.
Quit smoking.
Eat fruits and veggies that are high in antioxidants.
Conclusion
By following the steps above, you too can achieve pouty lips with the help of lipliners. With a little bit of practice, you'll be able to master the art of using lipliners to enhance your lips.
Also read: Best Skincare Brands