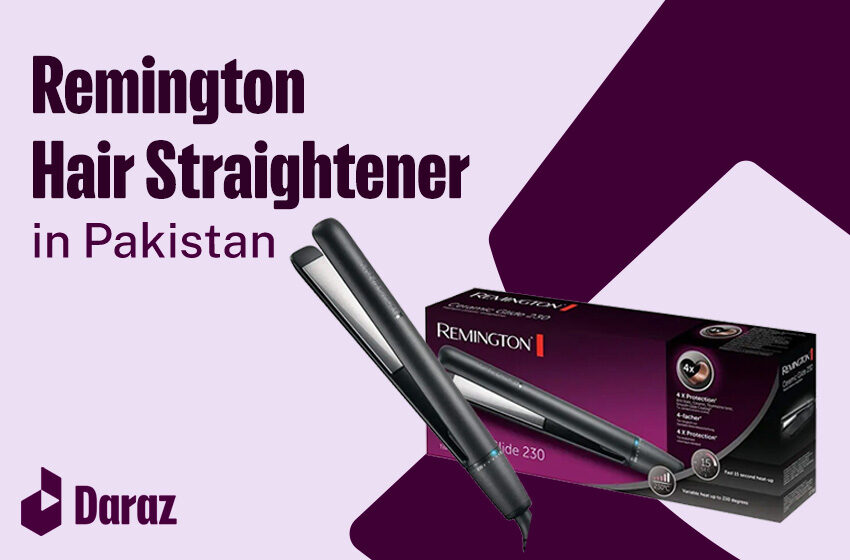 Top 5 Remington Hair Straightener Models Price and Guide
In the world of hairstyling, sleek and straight hair has always been a symbol of sophistication and elegance. Whether you're getting ready for a special occasion or simply want to switch up your look, a high-quality hair straightener can work wonders. Among the top contenders in the market, Remington hair straighteners stand out for their performance, innovation, and affordability. This article delves into Remington hair straightener in Pakistan, exploring their prices in Pakistan and presenting a curated selection of top models for achieving perfectly straight hair.
List of Top 5 Remington Hair Straightener Prices in Pakistan
Here's a curated selection of Remington hair straighteners, along with their respective prices in Pakistan:
| S# | Model | Features and Benefits | Price (PKR) |
| --- | --- | --- | --- |
| 1. | Remington S3500 | Ceramic plates for even heat distribution, 30-second heat-up time | 2,800 |
| 2. | Remington S5500 | Anti-static technology, digital temperature control, long plates for efficient styling | 4,500 |
| 3. | Remington S8590 | Advanced ceramic coating, adjustable heat settings, turbo boost function | 6,800 |
| 4. | Remington S9500 | Pearl ceramic plates, 10-second heat-up time, salon-length cord | 8,200 |
| 5. | Remington S9700 | Ultimate Glide ceramic-coated plates, temperature lock function | 10,500 |
Certainly! Here are descriptions for each of the top Remington hair straightener models mentioned in the article, along with details about their features and benefits:
1. Remington S3500 (Price: PKR 2,800)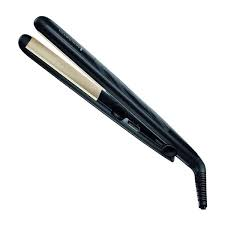 Features and Benefits: The Remington S3500 hair straightener features ceramic plates for even heat distribution, ensuring that your hair is straightened smoothly and effectively. It has a quick 30-second heat-up time, allowing you to style your hair with minimal wait time.
2. Remington S5500 (Price: PKR 4,500)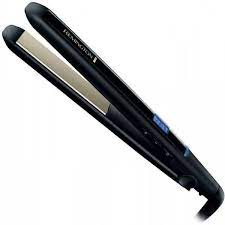 Features and Benefits: The Remington S5500 hair straightener is equipped with anti-static technology, which helps reduce frizz and leaves your hair looking sleek. It offers digital temperature control, allowing you to set the heat level that suits your hair type. Additionally, it has long plates, making it efficient for styling larger sections of hair.
3. Remington S8590 (Price: PKR 6,800)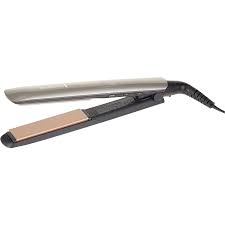 Features and Benefits: The Remington S8590 hair straightener features an advanced ceramic coating that ensures smooth and consistent straightening. It offers adjustable heat settings, allowing you to choose the temperature that's right for your hair. The turbo boost function provides an extra burst of heat when needed for stubborn curls or waves.
4. Remington S9500 (Price: PKR 8,200)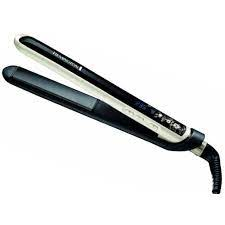 Features and Benefits: The Remington S9500 hair straightener boasts pearl ceramic plates for a premium straightening experience. It has an ultra-fast 10-second heat-up time, so you can start styling in no time. The salon-length cord provides flexibility and ease of use during styling sessions.
5. Remington S9700 (Price: PKR 10,500)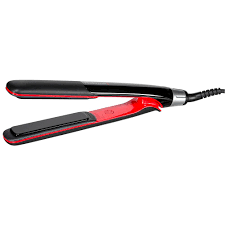 Features and Benefits: The Remington S9700 hair straightener features Ultimate Glide ceramic-coated plates that effortlessly glide through your hair for a smooth finish. It includes a temperature lock function to ensure that your chosen heat setting remains consistent throughout your styling session.
The Power of Hair Straighteners
Hair straighteners, also known as flat irons, are versatile tools that allow you to transform your hair from curly or wavy to sleek and straight. They use heat to break down the hydrogen bonds in your hair, temporarily altering its structure and making it more manageable. Whether you're aiming for a classic straight look or experimenting with various hairstyles, a reliable hair straightener is a must-have in your styling arsenal.
Why Choose Remington?
Remington is a renowned brand in the world of hair care and styling, known for its commitment to quality and innovation. When it comes to hair straighteners, Remington offers a range of options designed to cater to different hair types and styling preferences. From basic models to those equipped with advanced features, Remington has something for everyone.
Choosing the Right Hair Straightener
Selecting the ideal hair straightener depends on your hair type, styling goals, and budget:
Hair Type: Consider whether you have fine, medium, or thick hair, as well as any specific concerns like frizz or damage.
Plate Material: Different plate materials, such as ceramic or titanium, offer varying levels of heat distribution and protection.
Heat Settings: Opt for a straightener with adjustable heat settings to prevent unnecessary damage.
Features: Advanced features like temperature control, auto shut-off, and floating plates can enhance your styling experience.
Styling Safely and Effectively
To achieve the best results while keeping your hair healthy, follow these tips:
Prep Your Hair: Apply a heat protectant spray before using the straightener to minimize damage.
Section Your Hair: Divide your hair into manageable sections for even and efficient styling.
Use the Right Temperature: Adjust the temperature based on your hair type and needs. Lower temperatures are suitable for fine or damaged hair.
Glide Smoothly: Slowly glide the straightener down each section of hair for smooth and consistent results.
Conclusion
A Remington hair straightener is not just a styling tool; it's a key to unlocking versatile looks that exude confidence and style. With a wide range of models catering to various preferences and budgets, Remington has established itself as a reliable choice in the world of hair straightening. Whether you're aiming for a sleek and polished look or experimenting with creative styles, a Remington hair straightener can be your trusted companion on your hairstyling journey. Embrace the power of perfectly straight hair, elevate your style, and step out with a newfound sense of glamour and confidence. One of the best remington hair straightener in Pakistan.
Also, read Saeed Ghani Mehndi | Saaed Ghani Hair Growth Water | Best Organic Shampoo for Hairfall | Best Shampoo for Hair Growth | Best Serum for Acne Scars | Best Vitamin C serum in Pakistan | Best Branded Skincare Brand in Pakistan | The Ordinary Glycolic Acid Serum | The Ordinary Peeling Solution | Best Hand Cream in Pakistan | Best hand and Foot Cream | Best Cleanser in Pakistan | Best Glowing Serum | Best 24k Gold Serum | Best Retinol Cream | Best Soothing Lotion