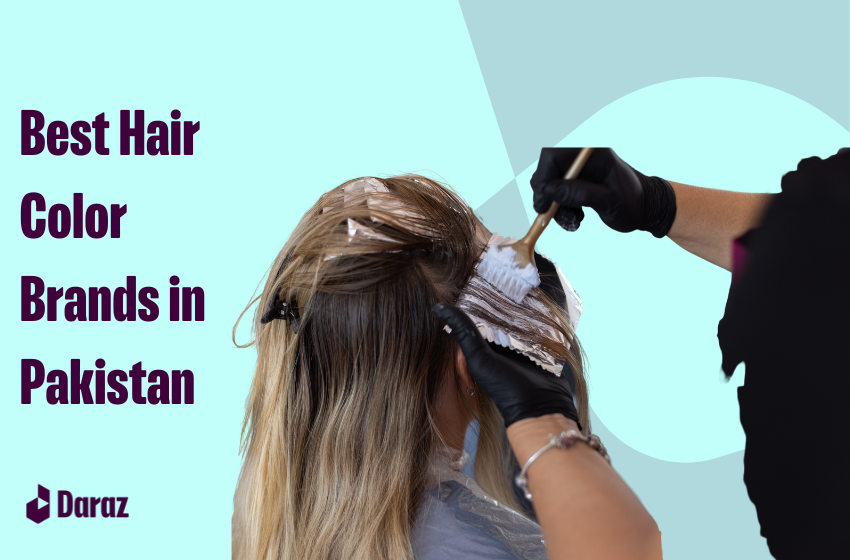 Top 10 Best Hair Color Brands in Pakistan
Are you looking for the perfect hair color to give yourself a makeover? Look no further! We have compiled a list of the top 10 best hair color brands in Pakistan so you can choose the one that best suits your needs.
Read on to discover the best hair color brands available in Pakistan and find the perfect shade for you!
List of 10 Hair Color Brands in Pakistan
1. Keune hair color
Keune hair color is one of the best hair color brands in Pakistan. A wide variety of people, including young girls, males, and other users swear by it. There are numerous dye products on the market at an affordable cost that do not contain ammonia. If you're unsure of what color would work best for you, Keune offers a helpful chart to give an idea of its available colors. Without containing any ammonia, their hair hues also have longevity while maintaining reasonable prices that make them accessible to everyone.
Keune provides a variety of colors for its customers, including various blonde and brown hues. The shade range includes dark blonde, light golden natural brown, medium Choco brown, light brown, dark brown, medium blonde, and light blonde.
2. Garnier hair color
Garnier hair products often go underappreciated, but they provide high-quality and long-lasting hair colors at a relatively low cost compared to other popular brands. It is one the most popular and known as the best hair color brand in Pakistan.
Garnier's line of products also contains olive oil for additional conditioning benefits, ensuring that the final result is shinier and fuller than before. Whether you are looking for a subtle change, an extravagant makeover, or something in between, Garnier has something for you.
3. Loreal hair color
L'Oreal hair color is the best hair color brand in Pakistan with many users citing it as one of the best box dyes for covering grey hair. It offers a wide variety of colors and contains keratin and ceramide, claims which suggest that the color should last longer without damaging the follicle.
However, all hair coloring products do come with some risks to the hair so caution is advised.
4. Revlon hair color
Revlon hair color is popular and easily accessible in Pakistan. The formula works with all types of hair, providing long-lasting color and a healthy sheen. Its deep conditioning technology effectively colors each strand of hair, allowing for consistent results from root to tip.
The included conditioner helps nourish the hair, making it softer and more manageable. It is one of the best hair color brands in Pakistan.
5. Wella soft color hair color
Wella hair color is one the best hair color brand in Pakistan, and most local hairdressers will be familiar with it. Their formula allows for richer-looking color tones which are available in boxed dyes. Wella offers hairstyling treatments too, so you can expect good results from their products.
The Soft Color range features an Ammonia-free formula that gives multi-tonal tones without much damage to the hair; this version provides coverage for up to 28 washes. The Koleston full permanent color lasts until your hair grows or you decide to recolor, as does the Root Touch-Up product line.
6. Black rose
Black rose is an advantageous choice and one the best hair color brand in Pakistan for those looking to achieve a luscious black hair color without damaging their hair or scalp. Using Natural Henna, Barium Peroxide, and Citric Acid, its ingredients make a perfect combination for a safe yet effective hair coloring product.
Most users are satisfied with its performance and remain loyal to its price range. Results last for about 25 days, gradually fading afterward, so repeated application is necessary for maintenance.
7. Schwarzkopf
Since its inception over 120 years ago, Schwarzkopf Professional has established itself as one of the leading providers of premium hair care and hair color products. With an unyielding commitment to quality and customer service, Schwarzkopf Professional has become a trusted provider of hair color products to professionals and everyday consumers around the world. It is one of the best hair color brands in Pakistan.
These products are now widely distributed at major hypermarkets and malls worldwide – in Pakistan, particularly, Schwarzkopf Professional boasts one of the highest market shares for hair color products, cementing its status as one of the best in the industry.
8. Olivia
Olivia is the top choice for beauty and cosmetics in Pakistan. Since its foundation in 1982, the company has consistently given its customers the highest level of quality, selection, and service. It is also the leading expert in the field of hair color and has a vast selection of shades and products that allow its customers to find the look they are looking for.
From grey coverage to stand-out-from-the-crowd fashion colors, Olivia is one the best hair color brand in Pakistan that provides a range of 12 colors that cater to almost any hair coloring need.
9. Dupas
Dupas is one of the leading international cosmetics brands, and its hair color products have earned a reputation for being of the highest quality. Featuring a range of 65 stunning shades, there is something to suit every woman. The formula is enriched with Aloe Vera and Corn Oil extract, providing users with the essential care they need to neutralize the chemical effects of hair color.
Dupas hair colors are favored in Pakistan and have become one of the best and most reliable hair color brands available in Pakistan.
10. Vatika
Vatika henna hair colors provide amazing color options with their ammonia-free high-quality products. This hair color effectively covers up any dull grey tones and gives you the subtle tints you've always been wanting. Unfortunately, it is hard to find these products in Pakistani markets, but you can find them by shopping online! Not only do these colors give your hair an extra boost of beauty, but they are also designed to protect your hair from any damage while doing so.
So, if you're interested in that perfect look, Vatika henna hair colors is one the best hair color brand that will guarantee you all the results you've been seeking.
Conclusion
After reviewing the top 10 best hair color brands available in Pakistan, you now have all the information you need to choose the perfect shade for your next makeover. Whether you're looking for a bold and vibrant color or something subtler, these brands offer something for everyone. With so many great options out there, it's easy to find the right hair color that will give you beautiful results and leave you feeling confident and fabulous.
Also, read Remington Hair Straightner | Saeed Ghani Mehndi | Saaed Ghani Hair Growth Water | Best Organic Shampoo for Hairfall | Best Shampoo for Hair Growth | Best Serum for Acne Scars | Best Vitamin C serum in Pakistan | Best Branded Skincare Brand in Pakistan | The Ordinary Glycolic Acid Serum | The Ordinary Peeling Solution | Best Hand Cream in Pakistan | Best hand and Foot Cream | Best Cleanser in Pakistan | Best Glowing Serum | Best 24k Gold Serum | Best Retinol Cream | Best Soothing Lotion